Raban Ruddigkeit machte uns aufmerksam auf die Arbeiten der in NY lebenden Künstelrin Alyssa Pheobus. Ein Blick auf die Website lohnt sich.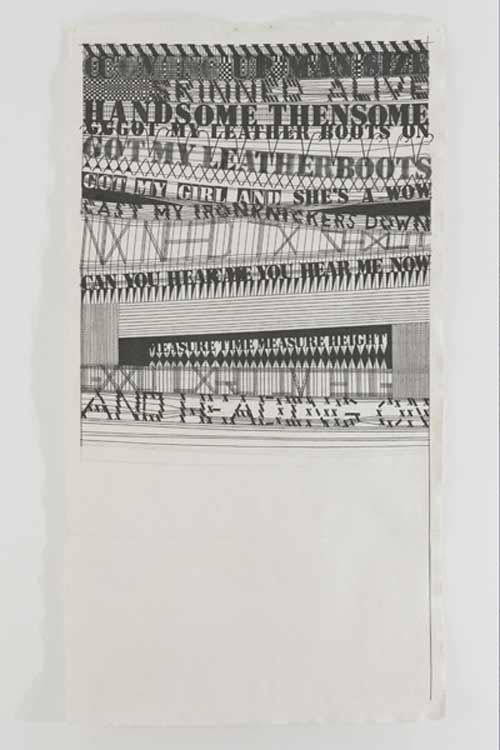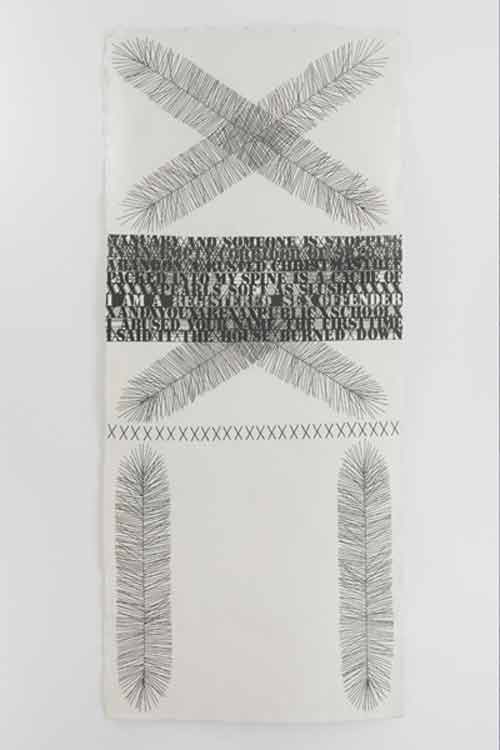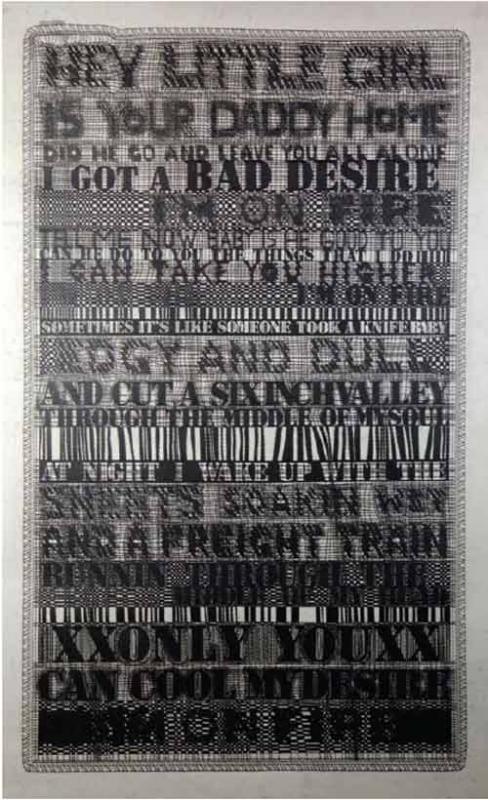 Infos auf ihrer Website:
Alyssa Pheobus is an artist based in New York whose work in drawing samples diverse sources in music, literature and textile practice to mark the intersections of devotional labor, language and desire.
A native of Frederick, Maryland, Pheobus earned a BA from Yale in 2004 and an MFA in visual art from Columbia in 2008. Her work has been shown in the United States and abroad, including solo exhibitions at Tracy Williams, Ltd. and Bellwether in New York (both 2009).
Awards include a 2009 Fellowship in Printmaking, Drawing and Books Arts from the New York Foundation for the Arts; a 2008-09 Workspace Residency at Dieu Donné papermill; a full fellowship to attend the Yale in Norfolk residency program and travel and tuition scholarships from Yale and Columbia. This spring she will be an artist-in-residence at the Ucross Foundation in Wyoming.
Pheobus has taught at Columbia University and guest lectured for art classes at New York University, the School of Visual Arts and the Christie's Education Program, New York.
She lives and works in Brooklyn.
Verwandter Artikel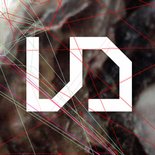 Submitted by Jonathan Mangelinckx on 18.04.2011
in Illustration
Nächster Artikel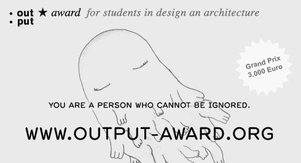 Deadline 15. Februar 2010
Jedem Studenten stellt sich irgendwann die Frage, ob man seine Arbeit bei einem Wettbewerb einreichen sollte oder ...
Submitted by Julia on 11.01.2010
Vorheriger Artikel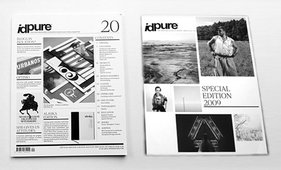 The Swiss magazine of graphic design and visual creation
Kurz vor Weihnachten erschien eine Sonderausgabe von idPure, The Swiss magazine of graphic design and visual ...
Submitted by lars on 06.01.2010