Archiduc ist das neue Architekturmagazin von Mike Koedinger Editions in Kooperation mit der Architektur und Engineering Foundation von Luxembourg. Im Oktober 2010 ist die erste viel versprechende Ausgabe veröffentlicht worden.
Zielgruppe des Magazins in erster Linie laut offiziellem Pressetext: "Archiduc is aimed primarily at a readership made up of architects, engineers and contractors, as well as the decision- makers in the world of economics and politics." – ich bin gespannt!
Mehr Informationen unter www.archiduc.lu
Pressetext: The magazine looks at architecture through projects completed in the country of Luxembourg, as well as those carried out outside its borders by companies set up in the Grand Duchy. Subjects such as news, in-depth articles and profiles of architects are tackled, as well as more creative subjects.
Archiduc's aim is to promote the architecture of the Grand Duchy by presenting quality design projects.
Particular care has been given to the design of the magazine: the publisher defined an audacious layout for its artistic direction (produced by INgrid – Studio for Editorial Design) and has given prominent space to photographs. By choosing several paper qualities so as to identify the different sections, the magazine's intention is to reflect a profession that is concerned with quality and innovation. The final section of the magazine provides news about the Architecture and Engineering Foundation in the "partner" booklet.
In addition to the magazine, there is a website where there is a blog, diary and portfolios, as well as a newsletter.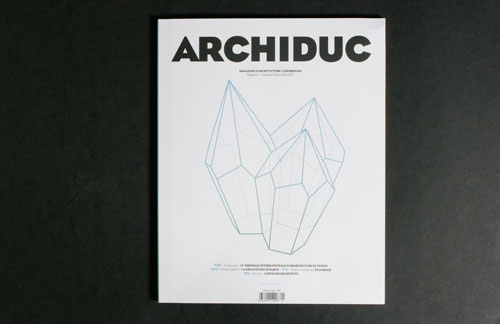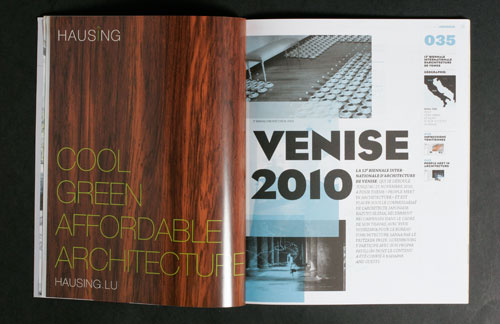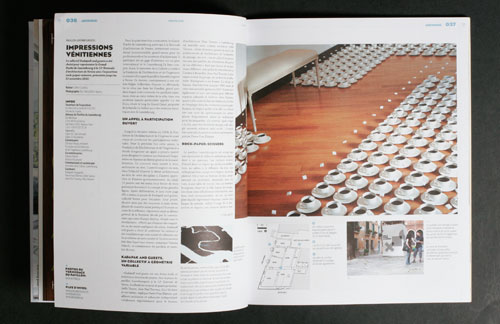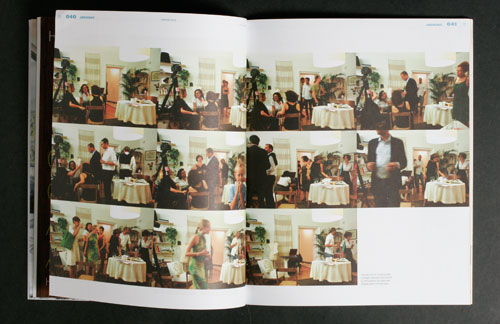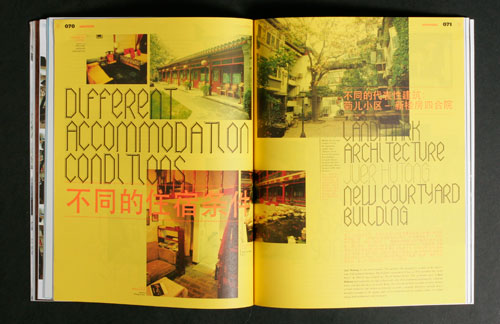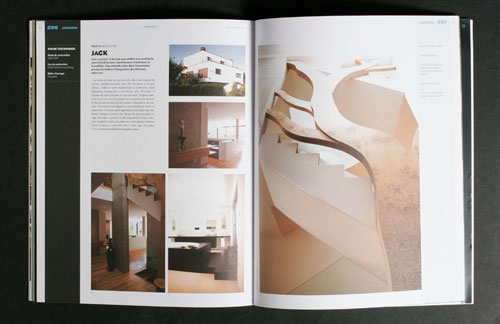 - - -
Newwork Magazine ist ein halbjährlich erscheinendes Magazin im Überformat, welche seinen Schwerpunkt auf den Themen Design, Mode, Kultur und Politik gesetzt hat. Gleichzeitig ist das Magazin ein Produkt einer 2007 aus dem Fashion Institute of Design entstandenen Studentengruppe, die sich als Studio Newwork firmiert haben.
Bisher sind 5 Ausgaben erschienen. Die aktuelle, #5, liegt uns vor.
DETAILS
DIMENSIONS:32"X 21.5"
PAGE:104 / INCLUDING COVER
EDITION:SOFTCOVER
LANGUAGE:ENGLISH
Mehr Informationen unter:
www.newworkmag.com
www.studionewwork.com
Pressetext zur Ausgabe:
NEWWORK MAGAZINE IS A LARGE-FORMAT ARTS PUBLICATION FOR CONNOISSEUR OF FRESH IDEAS. DESIGNED AND PUBLISHED BIANNUALLY BY STUDIO NEWWORK, EACH ISSUE FEATURES NEW WORK FROM A WIDE RANGE OF ARTISTS AND CREATORS IN THE WORLDS OF FINE ART, DESIGN, HIGH FASHION, CULTURE, AND POLITICS. FROM ART DIRECTORS TO BUSINESS LEADERS, DESIGN STUDENTS TO CURATORS, NEWWORK'S CONTRIBUTORS ARE UNITED IN THEIR PASSION TO PUSH THE BOUNDARIES OF THEIR DISCIPLINES. AMONG THE MAGAZINE'S SPECIAL FEATURES ARE BOLD, CU STOM-DESIGNED TYPEFACES AND A TWIST ON THE TRADITIONAL NEWSPAPER FORMAT, OFFERING A STIMULATING JUXTAPOSITION OF STRIKING DESIGN AND EVERYDAY SIMPLICITY. SINCE PAGES CAN BE SEPARATED, EACH LAYOUT CAN BE HUNG ON THE WALL AS AN INDIVIDUAL ART PIECE.
THE FIFTH ISSUE OF NEWWORK MAGAZINE FINDS A RANGE OF ARTISTS AND DESIGNERS EXPLORING THE CONCEPT OF GRACE, INFUSING THEIR VERY DIFFERENT WORK WITH A SIMILAR ATTUNEMENT TO THE INEFFABLE, THE ELEGANT, THE SUBLIME.
A SURVEY OF BOOKS FROM ST. GALLEN SHOWCASES THREE GENERATIONS OF BOOK DESIGNERS WHO HAVE STAYED TRUE TO THEIR CITY'S HERITAGE AS THE HEART OF SWISS BOOK DESIGN WHILE BREAKING NEW GROUND (AND OLD RULES) WITH PLAYFUL USE OF ASYMMETRY AND UNCONVENTIONAL TYPOGRAPHIC DESIGN. GRANDFATHER TO THIS VIBRANT MULTIGENERATIONAL MOVEMENT IS RUDOLF HOSTELER, EDITOR OF "TYPOGRAFISCHE MONATSBLÄTTER", WHO MENTORED JOST HOCHULI, MASTER TYPOGRAPHER, GRAPHIC DESIGNER, AND BOOK DESIGNER. HOCHULI, IN TURN, SERVED AS TEACHER TO THE FOUNDING MEMBERS OF THE AWARD-WINNING SWISS DESIGN TEAM, TGG HAFEN SENN STIEGER AND TO GASTON ISOZ, AN ACCOMPLISHED BOOK DESIGNER WORKING OUT OF BERLIN. WHILE EACH OF THESE DESIGNERS TAKES A UNIQUE AESTHETIC APPROACH, THEY ARE UNITED BY A FASCINATION WITH GRACEFUL CREATIVE SOLUTIONS.
JOINING THE BOOK DESIGNERS IN THIS ISSUE IS JÜRGEN BERGBAUER, A GERMAN-BORN FINE ARTIST / PHOTOGRAPHER WHO OBSESSIVELY PHOTOGRAPHS ROCKS, EXTRACTS THEM FROM THEIR NATURAL CONTEXTS, AND PLACES THEM INTO FLAT OFF-WHITE SPACES, PRODUCING STUDIES THAT TEMPER ANALYTICAL BEAUTY WITH RADIANT CALM. TAKA MAYUMI, JAPANESE-BORN, PARIS-BASED FASHION PHOTOGRAPHER, PRODUCES A BREATHTAKING FASHION STORY OF GENDERLESS BEAUTY. AND VETERAN PHOTOGRAPHER LILLIAN BASSMAN BREATHES NEW LIFE INTO THE "MAD MEN"-ERA GLAMOUR SHE HELPED DEFINE WITH HER ICONIC IMAGERY AND MAVERICK DARKROOM TECHNIQUES. AS BASSMAN'S INTERVIEW WITH NEWWORK REVEALS, HER OWN INIMITABLE GRACE FLOWS FROM EQUAL PARTS VISION, SPUNK AND TIMELESS SEX APPEAL.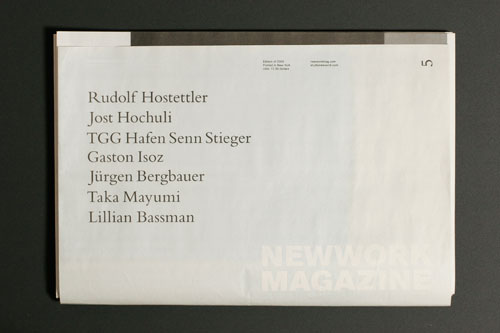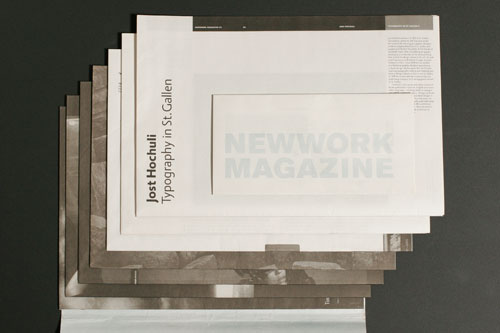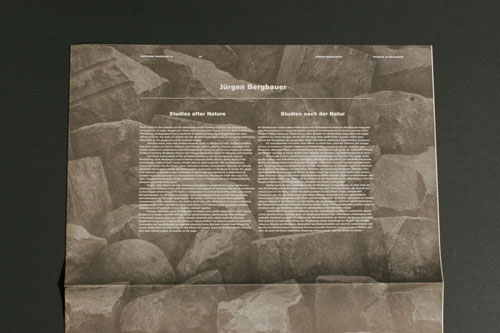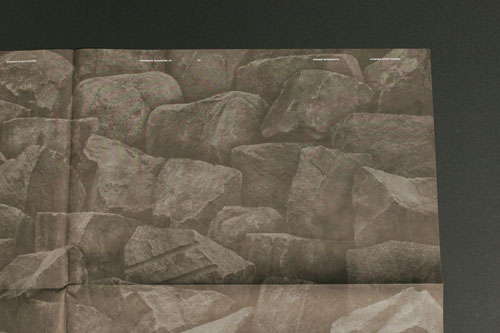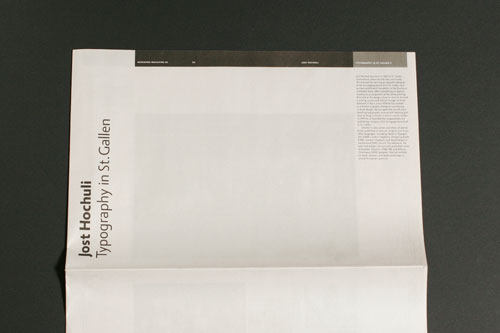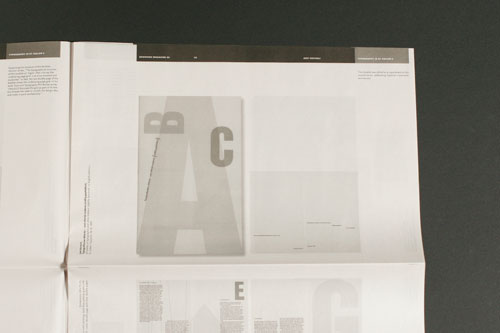 Verwandter Artikel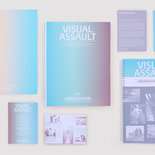 VISUAL ASSAULT is an independent, limited edition magazine on contemporary visual culture. the magazines concept is ...
Submitted by MrsBlack on 25.06.2013
in Design
Nächster Artikel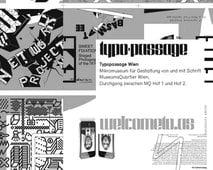 Alle Publikationen ab sofort auch in unserem Shop!
Am 26. November öffnete bereits die dritte Typopassage im Durchgang am Museumsquartier Wien. Dieses Mal on Display: ...
Submitted by Julia on 13.12.2010
in Books, Design, Exhibitions
Vorheriger Artikel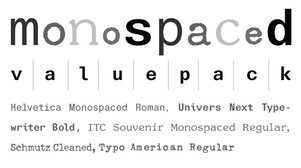 Fünf Typewriter-Fonts zum Sonderpreis
Gestern Abend bin ich bei Linotype auf ein wirklich gutes Angebot gestoßen: fünf Monospace-Schriften zum Paketpreis ...
Submitted by Lukas on 10.12.2010