THE ART OF WRITING YOUR NAME taucht ein in die zeitgenössische urbane Kalligrafie und beleuchtet die Entstehung sowie die letzten 25 Jahre dieses aufregenden, neuen Genres. Mehr als 35 der berühmtesten urbanen Kalligrafen der Welt ermöglichen mit Interviews und Bildern einen tiefen Einblick in ihren eigenen Calligraffiti-Style.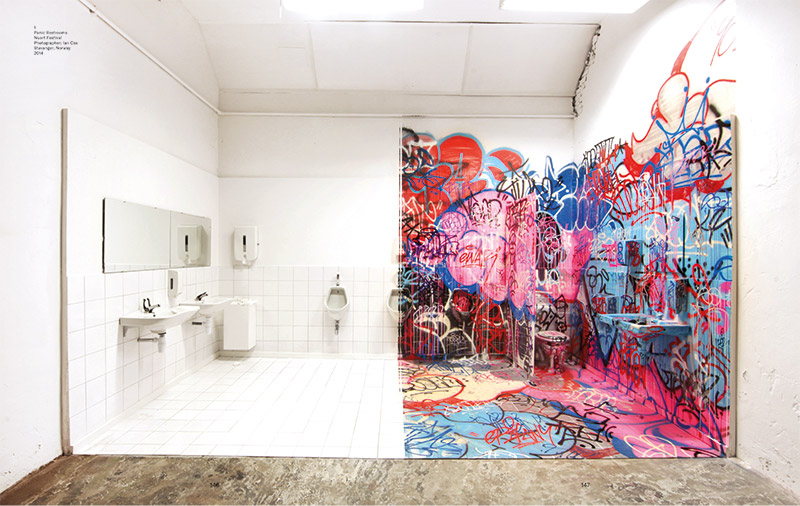 Den Anfang nahm das Genre durch junge Graffiti-Writer, die nach und nach begannen, mit Kalligrafie an Wänden zu experimentieren. Das Streben nach neuen Schriften oder Buchstaben begeisterte kurzerhand auch Galerien, die dieses Phänomen daraufhin ausstellten. Für viele postmoderne Künstler ist die Trennlinie zwischen Kalligrafie und Graffiti bereits sehr fein – und wie viele der aufgeführten Werke zeigen, verblasst die Grenze zwischen Graffiti als autonomes Projekt und Kalligrafie als »Visualisierung des Wortes« zunehmend.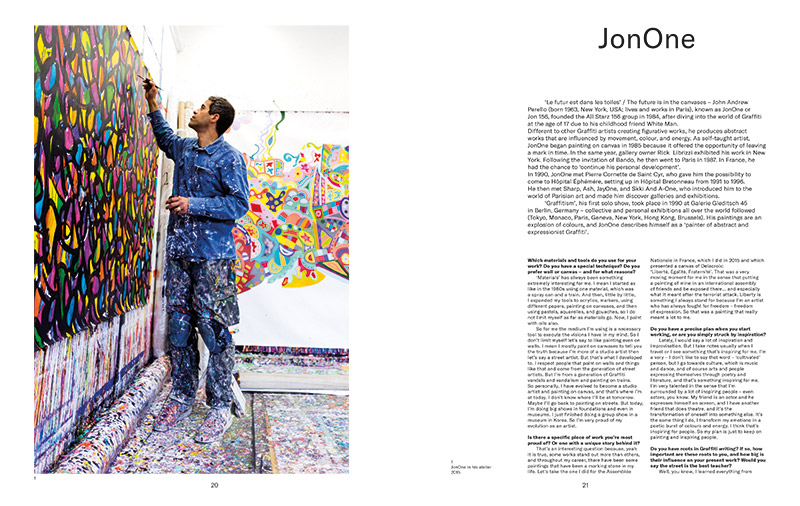 THE ART OF WRITING YOUR NAME vereint genau die Künstler, die Kalligrafie mit der Kunst des Graffiti Writing, Streetart oder urbaner Kultur verschmelzen lassen. Insgesamt mehr als drei Generationen zeigen hier ihre Linienführung. Die Schwergewichte der Szene in einem Titel: von Graffiti-Legenden wie Chaz Bojorquez mit seinem Cholo-Style oder Niels SHOE Meulman, dem Gründer der Calligraffiti-Bewegung, bis hin zu Größen der aktuellen urbanen Kunst-Szene wie JonOne oder L'Atlas sind alle vertreten.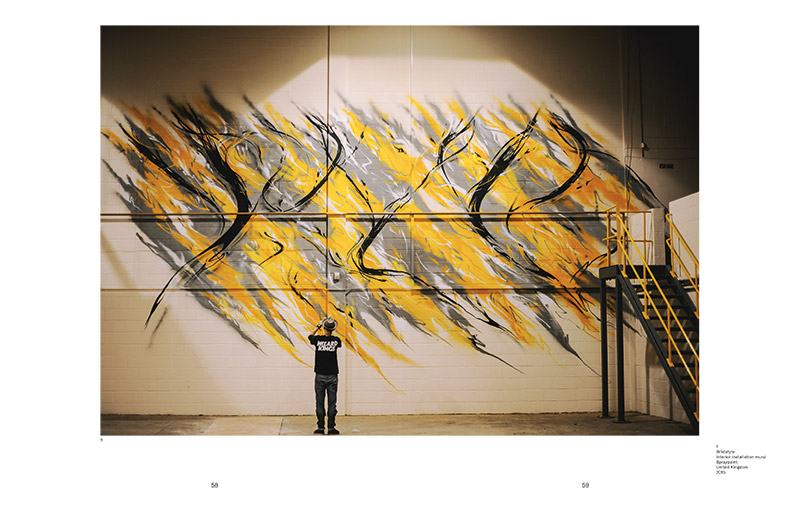 Auch im Mix mit dabei sind Usugrow, Cryptik, Faust, Saber oder Vincent Abadie Hafez und viele weitere. Präsentiert werden, auf 288 Seiten, Stile und Techniken von Graffiti zu Kalligrafie, von Papier zu Backstein, von der Straße zur Galerie – und wieder zurück. Dieses Buch ist ein Must-have für alle Graffiti-Fanatiker, Hand-Lettering-Fans, Streetart-Junkies, Kalligrafie-Liebhaber, Calligraffiti-Süchtige, Schrift-Enthusiasten und Style-Writing-Freaks.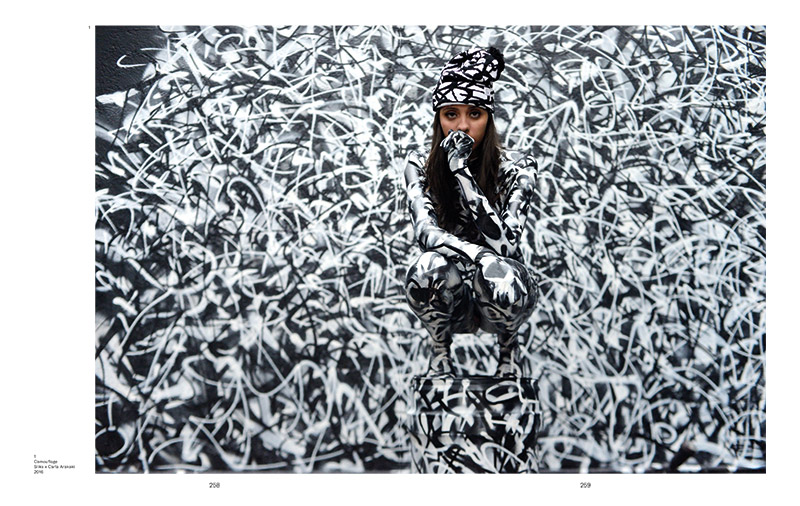 THE ART OF WRITING YOUR NAME, kuratiert und verfasst von den deutschen, urbanen Graffiti Writern Patrick Hartl und Christian Hundertmark (Editor der berühmten Buchreihe THE ART OF REBELLION), ist ein umfassendes Werk der zeitgenössischen Graffiti-Szene, der urbaner Kalligrafie und Calligraffiti.
THE ART OF WRITING YOUR NAME – Contemporary Urban Calligraphy and beyond
Autor: Christian Hundertmark & Patrick Hartl
Verlag: Publikat
Veröffentlichung: Juli 2017
Format: 297 mm × 235 mm
Umfang: 288 Seiten
Ausführung: Hardcover
ISBN: 978-3-939566-50-2
Preis: 34,90 EUR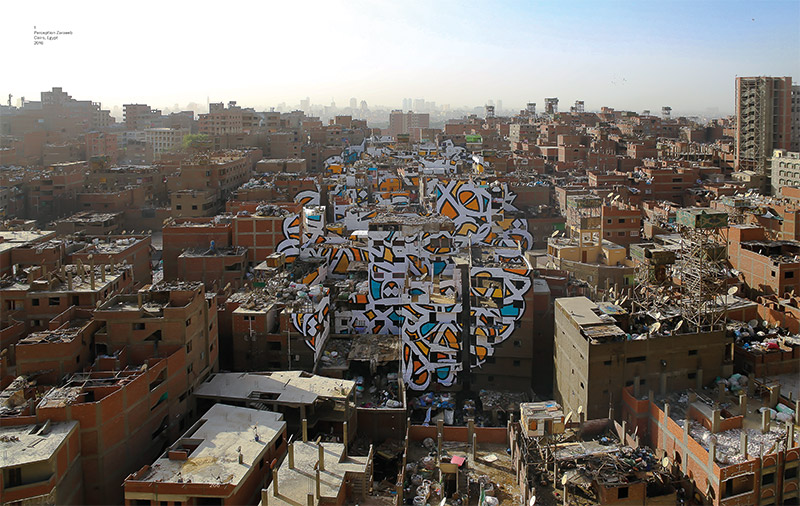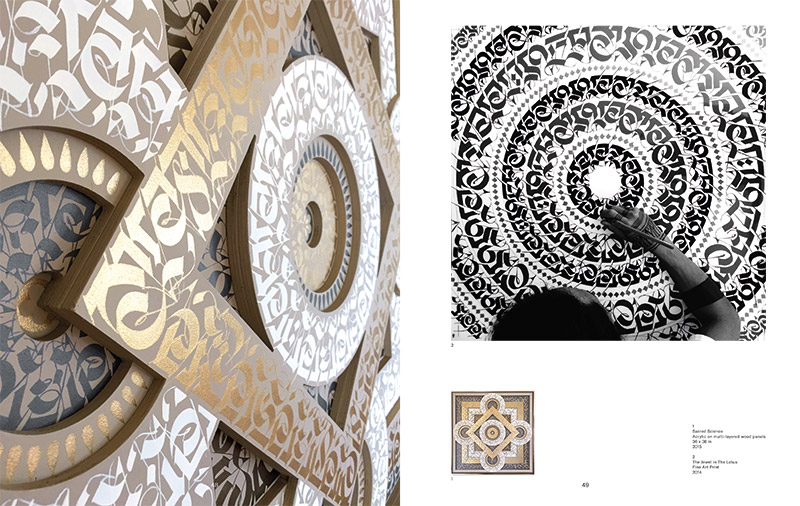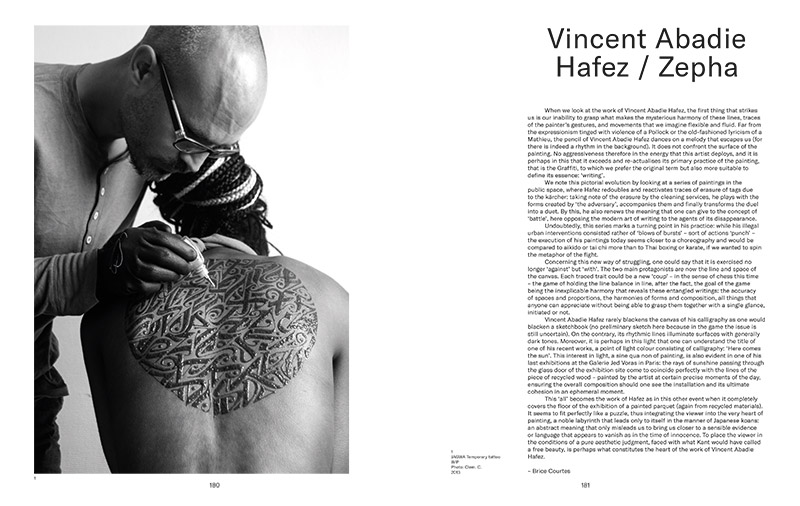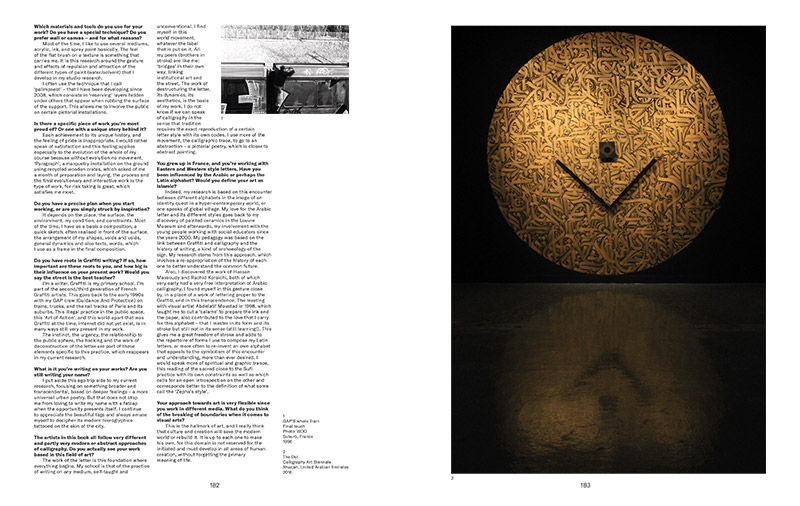 Verwandter Artikel

Ein Tag-Font bei DGV
Ein neuer Font bei DGV... What do you need for spray cans for when you have Flomaster? Painter and graffiti writer ...
Submitted by lars on 31.08.2006
Nächster Artikel
Die komma ist das studentisch geführte Magazin der Fakultät für Gestaltung der Hochschule Mannheim. Sie erscheint ...
Submitted by Nicole Lichtner on 18.09.2017
Vorheriger Artikel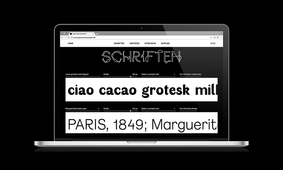 Hochschule Düsseldorf
Der Type Club ist eine Onlineplattform für Schriftentwürfe von Studenten der Hochschule Düsseldorf. Egal ob ...
Submitted by Nicole Lichtner on 15.09.2017