Wie wir im Blog schon darauf hingewiesen haben, findet im Mai das Beyonderground Festival in Helsinki statt und wird von 4 befreundeten Grafikdesignern aus Belgien kuratiert: Manon Wethly + Pablo Hannon (Hectica), Debora Lauwers + Daan Linsen (Postcard of a Painting / Alley Art Gallery).
Slanted verlost zwei Tickets im für das Beyonderground Festival. Um an der Verlosung teilzunehmen, schreibt eine Mail mit dem Betreff »Beyonderground« an verlosung@slanted.de. Die Verlosung endet am Dienstag, den 08.04.2014 und 11 Uhr. Wer an der Verlosung teilnimmt erklärt sich damit einverstanden, News von Slanted zu erhalten. Der Rechtsweg ist ausgeschlossen. Viel Glück!
Was:
Das Beyonderground Festival ist ein jährlich stattfindendes Grafikfestival, das Kreativität fördert. Das erste Festival fand 2013 in Hasselt in Belgien statt. Im Mai diesen Jahres wird Helsinki die Stadt der Beyonder sein. Nächstes Jahr geht es dann wieder nach Hasselt.
Wann:
May 5 — start of expos and more in the city.
May 9 + 10 — indoor festival.
Tickets:
Studenten: 2 Day Ticket + Book + Afterparty 50,- Euro
Erwachsene: 2 Day Ticket + Book + Afterparty 75,- Euro
Infos:
www.beyonderground.com
Nächster Artikel
Special Schweizer Fotografie
Im Rahmen der baldigen Veröffentlichung des Slanted Magazins #23 – Swiss Issue, in dem wir uns schwerpunkthaft mit ...
Submitted by Ceren on 04.04.2014
Vorheriger Artikel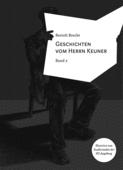 Die Publikationsreihe Strichnin entsteht unter Leitung von Prof. Mike Loos an der Fakultät für Gestaltung der ...
Submitted by Julia on 03.04.2014