"The online version of Bodoni Script Pro has just been released. Based on Bodoni's distinct swash capitals, this is not simply a digital version of his work, as this typeface was designed with connected lowercase characters and capitals with extra calligraphic elements."
"It was first released back in 2002 and published in Parachute's award-winning catalog/book IDEA/Trendsetting Typography vol.1. Later in 2005 a large number of ornaments and borders was revived. All this work was left behind until recently when it was revisited to create a complete 'Pro' family. Several new uppercase and lowercase glyphs were designed in order to make it stand out on its own. Bodoni Script Pro is a 3+1 weight superfamily. It supports 10 special opentype features including 'contextual alternates' as well as support for both Latin and Greek. Each font comes with 725 glyphs including a large number of alternates as well as 144 ornaments. The full package includes an additional 'bonus font' which contains 120 connecting frame parts." (Parachute)
Kurzbeschreibung:
NAME
PF Bodoni Script Pro
FORMAT
OpenType PS
SCRIPTS
Latin, Greek, Eastern European, Baltic, Turkish, Vietnamese
GLYPHS
725 glyphs /font
incl. 144 ornaments and
120 bonus frame parts
(only available with family)
PRO FEATURES
10 features
PACKAGE
Family of 3+1 fonts
The following features are included with this font and can be fully implemented for Latin, Greek and Cyrillic, with programs such as InDesignCS, IllustratorCS, PhotoshopCS and Quark 7:
◊ Standard f-Ligatures
◊ Discretionary Ligatures
◊ Contextual Alternates
◊ Terminal Forms
◊ Initial Forms
◊ Stylistic Alternates
◊ Ordinals
◊ Ornaments/Frames
Mehr Infos unter www.parachute.gr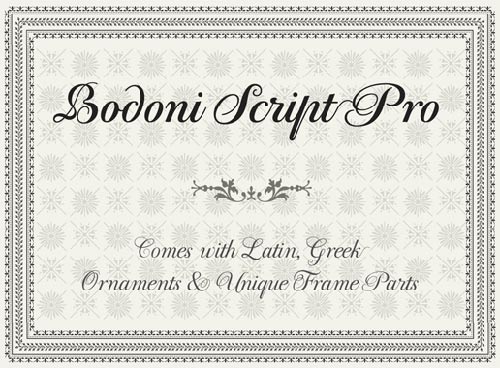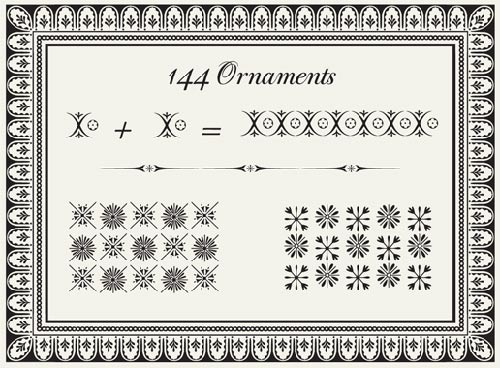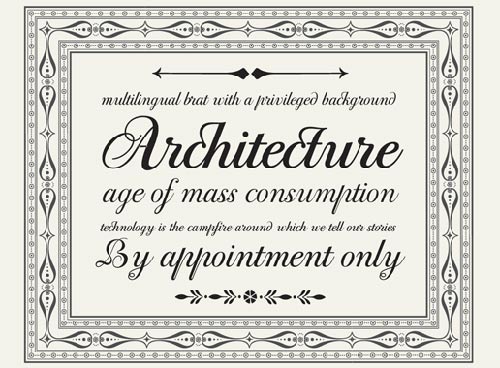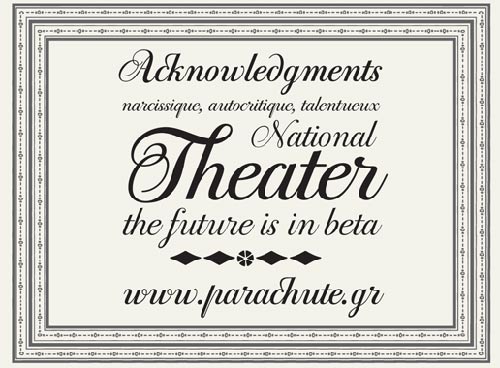 Verwandter Artikel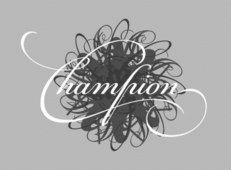 Parachute
Parachute aus Griechenland macht tolle Fonts. Die PF Champion Script Pro ist gerade erschienen und man wundert ...
Submitted by lars on 10.10.2007
Nächster Artikel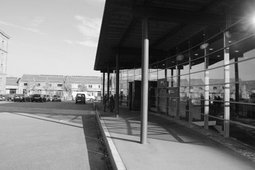 Eine kleine Foto-Reportage
Nicht in der Reithalle wie die Creative Paper in München, sondern im Reithaus in Ludwigsburg fand vom 23. bis 25. ...
Submitted by Tanja on 03.11.2008
Vorheriger Artikel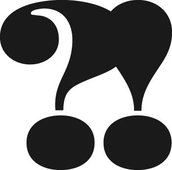 Magazine und Lektüre der Gegenwart
Seit Ende September hat do you read me?!, ein Magazin-Laden in Berlin, seine Türen geöffnet. do you read me?! ...
Submitted by Julia on 01.11.2008