Das »Colourbook HKS 3ooo+« wird jetzt zu einem neuen Preis angeboten: Für 99 Euro kann man die Publikation erwerben, die alle 3.520 HKS-Töne als 4c-Separation, jeweils auf Kunstdruck- und Naturpapier, nach Farbnuancen sortiert, zeigt. – Wir verlosen eines der Bücher.
Schreibt einfach eine E-Mail mit dem Betreff »Colourbook« an verlosung@slanted.de. Bitte vergesst nicht, eure Anschrift anzugeben. Die Verlosung endet am Montag, den 16.05.2011, um 11 Uhr. Wer an der Verlosung teilnimmt, erklärt sich damit einverstanden, News von Slanted zu erhalten. Der Rechtsweg ist ausgeschlossen.
Verwandter Artikel
Slanted verlost kurzfristig 2 Tickets für die TEDx, die am 27. Mai 2011 im Curio-Haus in Hamburg stattfindet. Die ...
Submitted by Boris on 20.05.2011
Nächster Artikel
Eleven interviews conducted by the type]media 2009/2010
When did you think about making your very first typeface? How do you currently divide your time? Which sign is the ...
Submitted by Anja Neidhardt on 17.05.2011
Vorheriger Artikel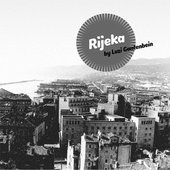 Neue Schrift bei Volcano Type
Ist es möglich, eine Schrift mit dem Cutter zu gestalten? Ja! Luzi Gantenbein veröffentlicht nach VALPARAISO jetzt ...
Submitted by Boris on 12.05.2011