Dmig 8 ist seit gestern in der PDF-Version online. Ab heute werden nacheinander die HTML Artikel veröffentlicht.
Denken ist der Antrieb jedes Menschen, nur wer denkt kann menschlich handeln. Es wird durch Gefühle, Situationen, Eindrücke oder Personen ausgelöst, oder es entwickelt sich abstrakt. Denken ist notwendig und vor allem in Design und Werbung wichtig.
Unter anderem mit Thomas und Martin Poschauko über Ihr Kreativbuch »Nea Maschina«, mit Prof. Heik Afheldt über »Denken mit dem Wissen von Gestern für die Chancen von Morgen«, mit der Professorin Uta Brandes über »Gender Forschung – Frauen (und Männer) und Design« und mit Mario Pricken, dem Autor von »Kribbeln im Kopf«. Außerdem gibt es ein illustratives Interview von und mit Alessio Leonardi.
Verwandter Artikel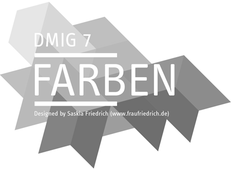 Magazin von Design made in Germany
Dmig 7 – die neue Ausgabe des Dmig-Magazines mit dem Schwerpunktthema »Farben« ist da. Farbe ist eines der ...
Submitted by Patrick on 05.07.2011
Nächster Artikel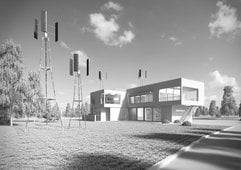 Best of HfK Design 2011
Rund um das Thema Design dreht sich die Ausstellung der Hochschule für Künste Bremen »Was geht. Best of HfK Design ...
Submitted by Christiana Teufel on 25.10.2011
Vorheriger Artikel

Vom 20.-22. November findet für alle Web- Enthusiasten die Veranstaltung "Beyond tellerand" statt. Drei Tage lang ...
Submitted by Julia on 24.10.2011