Wie auch schon im letzten Jahr fördert das DesignMuseum britischen Grafiker-
nachwuchs. Dieses Jahr gehts um 25.000 Pfund für den, der im letzten Jahr die
einflusstreichste Gestaltung bot.
Dabei sind z.B: Multimedia Designer Daniel Brown; Produktdesigner Sam Buxton; Lampen/Leuchten-architekt Paul Cocksedge und Craig Johnston, der vor Jahren mal bei Liverpool kickte und sich dann dem Design von Fussballschuhen widmete, das
Ergebniss: sein Model wird von Beckham, und somit von der ganzen Welt getragen.
Termine:
www.DesignMuseum.org.uk / DOTY 2004 / 14.3. - 13.6.2004
Verwandter Artikel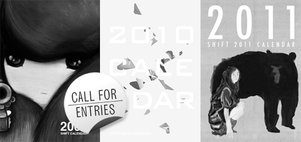 Einreichungen noch bis zum 20.08.2011
Seit 2003 erscheint jedes Jahr der Shift Calendar mit ausgewählten Arbeiten von Kreativen aus der ganzen Welt. Und ...
Submitted by Anja Neidhardt on 27.07.2011
Nächster Artikel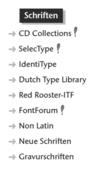 Neue Plattform für junge Type Designer
Der Schriftenmarkt hat sich in den letzten Jahren drastisch verändert. Die sich ständig wandelnden Anforderungen ...
Submitted by Chris on 17.03.2004
Vorheriger Artikel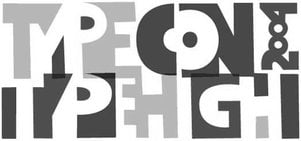 presented by The Society of Typographic Aficionados
Eine Reise durch Vergangenheit und Zukunft der Typografie - Neue Indie-Fonts, experimentelles Drucken, Type Design, ...
Submitted by Nina on 16.03.2004
in Exhibitions, Typefaces