am 17. april ist eine weitere schriftauktiongestartet.
THE TYPEFACE
The product of careful crafting and digitising over six months, Bisque's fluid script-like letterforms are strikingly unique, combining a clarity of legibility with an extraordinarily powerful graphic distinction.





Perfect for editorial and identity purposes, this super elegant sans takes full advantage of Opentype scripting, featuring a staggering array of ligatures, contextual alternates and kerning pairs. Bisque is by far the most advanced and comprehensive font yet released by Letterbox and includes Latin, European, Eastern European and Cyrillic character sets.
It operates on both MAC and PC platforms.
THE AUCTION
The exclusive international rights to a limitless number of CPUs for a minimum period of 12 months will be up for grabs on ebay starting April 17 and closing April 27 (World Graphic Design Day).
To the best of our knowledge this is the first time the global exclusive rights to a typeface have been auctioned anywhere in the world.
--------------------------------------------------------------------
weitere infos bei letterbox.net
startgebot: 5.000 AU$
ebay-artikelnummer: 300102455478
--------------------------------------------------------------------
Verwandter Artikel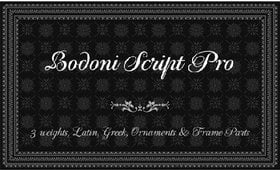 Neuer Font bei der griechischen Foundry Parachute
"The online version of Bodoni Script Pro has just been released. Based on Bodoni's distinct swash capitals, this is ...
Submitted by Julia on 01.11.2008
in Typefaces
Nächster Artikel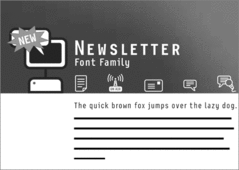 Die Bremer Typonauten haben wieder eine neue Schrift (11 Schriftschnitte) veröffentlicht. Die »Newsletter« weist ...
Submitted by designmacherei ... on 25.04.2007
in Typefaces
Vorheriger Artikel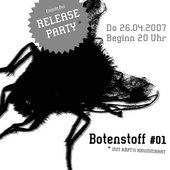 designkrefeld lädt ein
Wer am nächsten Donnerstag nichts vor hat und eventuell in Krefeld und Umgebung zu Hause ist, ist hiermit herzlich ...
Submitted by nora on 22.04.2007