Encore une fois Encore! Soeben ist die Juni-Ausgabe des Online-Magazins erschienen.
Auf 125 Seiten finden sich Beiträge wie Fotoserien von Emmanuel Honold und Ulrich Grill, Illustrationen von Maxx Figueiredo, ein Interview mit Attik über ihre Toyota Scion Kampagne, Features über Viagrafik, OFFF 2005, Toca ME und Semipermanent 05, eine Film-Review über Napoleon Dynamite, die Gewinner des Teddy Trooper Wettbewerbs u.v.m.
Verwandter Artikel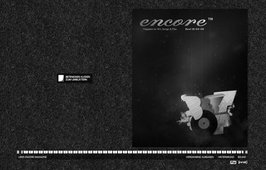 Best Of Encore 2004-2008
Die Best Of Ausgabe des Encore Magazines ist online. Zu sehen gibt es eine Auswahl an Foto- und Illustrationsserien ...
Submitted by Patrick on 22.11.2008
Nächster Artikel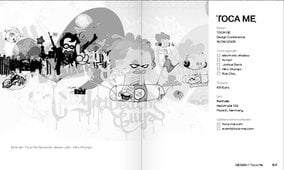 Design Konferenz in München
"Design comes to Munich – for its second time! The international communication platform TOCA ME repeatedly presents ...
Submitted by Angi on 06.06.2005
in Exhibitions
Vorheriger Artikel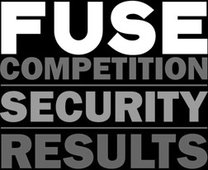 Volcano Type gewinnt Bonuspreis
Eigentlich sollte Mr. Smith jetzt etwas freundlicher aus der Wäsche schauen. Wir haben mit Volcano Type den ...
Submitted by Boris on 02.06.2005