Die Designreportage Griechenland ist ein Designforschungsprojekt des labor visuell der Fachhochschule Düsseldorf. Anastasios Koupantsis und Alexandros Michalakopoulos untersuchten während eines mehrmonatigen Aufenthaltes in Griechenland die dortige Designszene, die Designgeschichte, aber auch die aktuellen politischen und gesellschaftlichen Veränderungen des Landes. Inmitten von Demonstrationen und einer Mischung aus Zukunftsangst und Hoffnung interviewten die beiden 20 Designbüros und Designer. Das Ergebnis ist ein 74 Minuten langer Dokumentarfilm, der im Rahmen eines 2-tägigen Events am 01. und 02. Juli 2011 seine Premiere in Düsseldorf feierte und anschließend zwei Aufführungen in Athen und Thessaloniki hatte.
MITWIRKENDE BÜROS:
BEETROOT DESIGN GROUP (RED DOT AGENCY OF THE YEAR 2011)
CANNIBAL FONTS
CHRIS TRIVIZAS DESIGN
DESIGNERS UNITED
+DESIGN MAGAZINE
DOLPHINS
G DESIGN STUDIO
INDYVISUALS
K2 DESIGN
MOUSEGRAPHICS
PARACHUTE FONTS
PI 6
RED CREATIVE
TALC DESIGN STUDIO
THE DESIGN SHOP
TOGETHER DESIGN
TRIA
TSEVIS VISUAL DESIGN
IDEE & KONZEPT
Anastasios Koupantsis, Alexandros Michalakopoulos
TEAM
Rumi Benecke, Matthias Berghoff, Leonidas Grecos, Daniela Herweg, Sebastian Jeschke, Konstantinos Kazianis, Moritz Löser, Martin Mercer, Kostis Manolopoulos, Björn Pakusa, Andreas Ruhe, André Schiffer, Marco Schmidt, Jennifer Trees
BESONDERER DANK
Prof. Victor Malsy, Prof. Uwe J. Reinhardt, Prof. Philipp Teufel
Verwandter Artikel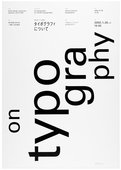 Ausstellung Helmut Schmid
Diesen Samstag, 24. Februar eröffnet unsere Ausstellung "Helmut Schmid: Gestaltung ist Haltung" nach den beiden ...
Submitted by Boris on 23.02.2007
Nächster Artikel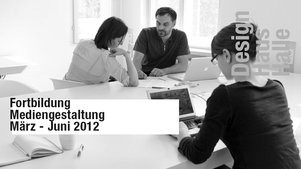 Im März 2012 startet an der Burg Giebichenstein Kunsthochschule Halle eine Fortbildung zum Thema »Mediengestaltung«, ...
Submitted by Julia on 27.01.2012
in Design, Events, University
Vorheriger Artikel
Create your social shirt! – Die Fernsehlotterie sucht in Kooperation mit dem Fanladen St. Pauli und Upsolut ...
Submitted by Julia on 26.01.2012
in Competitions, Design