Bei Actar, Barcelona, erschienen: "Far from Equilibrium" von Sanford Kwinter. Ein Buch mit Aufsätzen über Methoden und Design Kultur, das ganz essentiell ist, wenn es um das Um- oder Überdenken des Designs des 21. Jahrhunderts geht.
"Far From Equilibrium" heißt übersetzt "weit entfernt vom Gleichgewicht". Der Titel beschreibt also einen nervösen Zustand, einen Zustand von ständigem Wechsel. Das Buch greift diesen Kerngedanken aller Essays auch in seinem Design auf: Der rote Titel mit der Wolke aus Glasmolekülen (oder sind es Bluttropfen?), das fluor-grüne Vorsatzpapier, die Unterbrechungen der Essays durch Ausklappseiten, die von realisierten Projekten innerhalb eines theoretischen Kontexts berichten oder der Typowechsel, welcher durch diese Exkurse in die Praxis verursacht wird... All dies untermauert auch grafisch den nervösen Gedanken des Buches und wirft den Leser aus dem Gleichgewicht oder aus dem normalen Leserhytmus.
Vom Inhalt her ist es ein akademisches Buch, von der Gestaltung handelt es sich um einen neuen Vorschlag Theorie zu gestalten. Theorie soll aus Sicht von Rein Steger, dem Gestalter des Buches, aufhören, langweilig auszusehen.
Äußerst gut gefällt mir zudem das Cover mit dem poppigen Pink und der fluor-grünen Banderole. Das Material ist ein synthetischer Lederersatz, der mit Heißfolienprägung geprägt wurde – schön raffiniert. Lesenswert ist Far from Equilibrium für jeden, der sich für architektonische Theorien und Kritiken interessiert.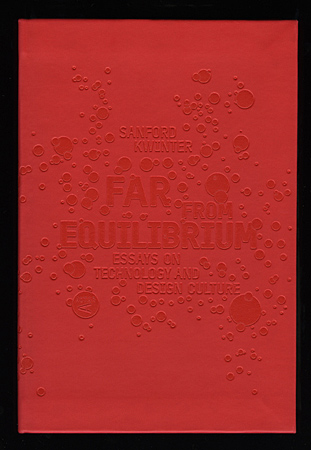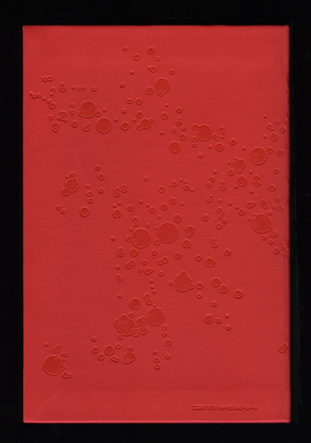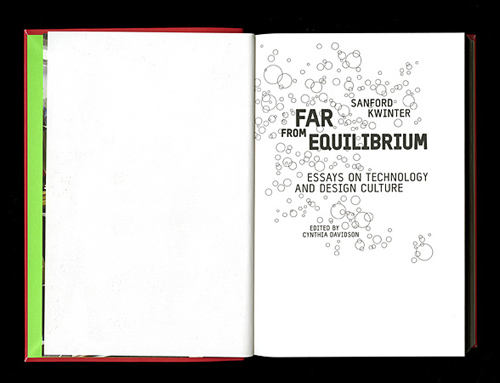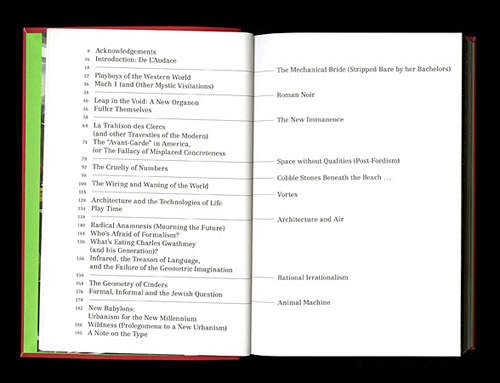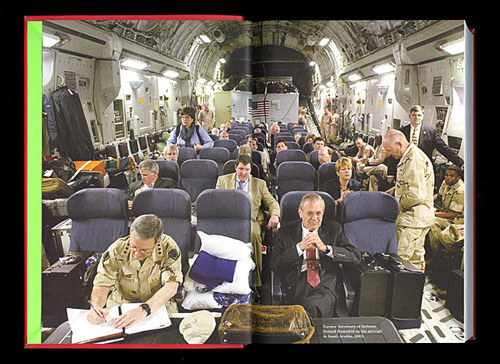 Former Secretary of Defense Donald Rumsfeld on his aircraft in Saudi Arabia, 2003.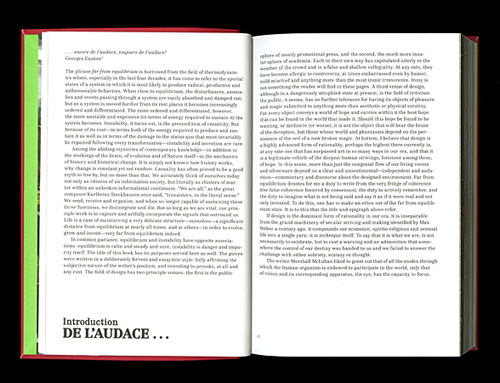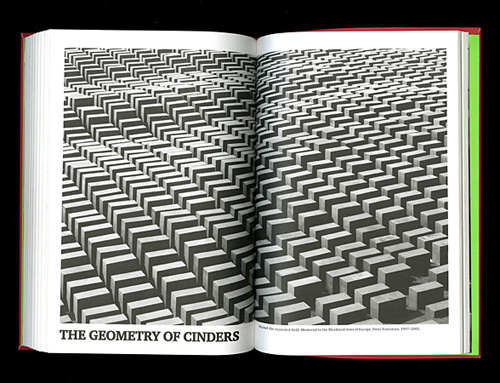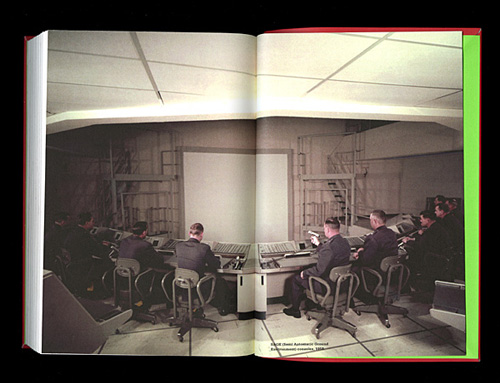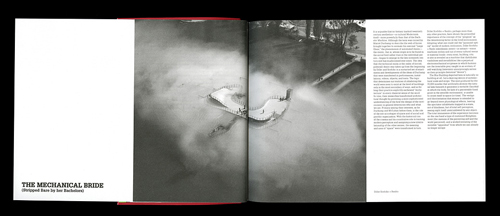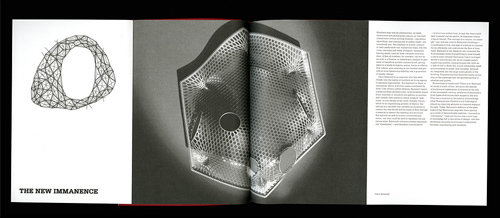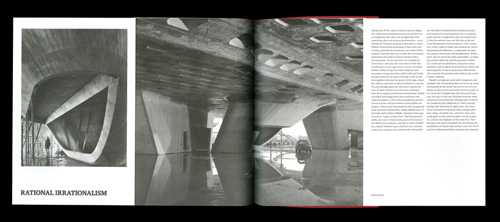 About the book
The latest book by acclaimed architectural writer, Sanford Kwinter. Essays on technology, culture and architecture. Sanford Kwinter ponders the complex encounters between technology, culture, and architecture. Critical essays offer an
extended meditation on infrastructure, war, computation, mechanical and material intelligence, and other multivariate facets of modernity. Far-reaching in scope, Far from Equilibrium amounts to a performance in writing of what Kwinter describes as radical
anamnesis: "the imagination's escape from the sterile logic of what is." Compiling over a decade of architectural and critical writings, many published here for the first time, Far From Equilibrium is essential reading for anyone interested in the state of architecture
and criticism today. A primer for (re)thinking design in the 21st century.
* Sanford Kwinter is one of today's most provocative and well-known architectural writers. A New York-based writer, Kwinter teaches design at the School of Architecture, Rice University.
* This is the long-awaited follow up to Kwinter's Architectures of Time (MIT Press)
LANGUAGES English [978-84-96540-64-4]
PRICE 26 Euro
ILLUSTRATIONS Color and B&W
PAGES 224
COVER Hard
SIZE 15 x 22 cm
PUBLICATION DATE January 2008
PUBLISHED BY ACTAR
Verwandter Artikel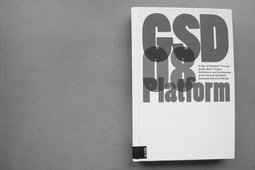 A YEAR OF RESEARCH THROUGH STUDIO WORK, THESES, EXHIBITIONS, AND CONFERENCES AT THE HARVARD UNIVERSITY SCHOOL OF DESIGN
"More than a mere recording of the achievements of students and faculty, lectures, publications, and exhibitions, ...
Submitted by Jill on 25.02.2009
in Books, University
Nächster Artikel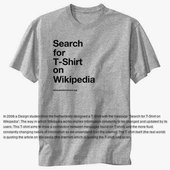 T-Shirt with Message
Wikipedia.org/T-Shirt www.jesuismonreve.org
Submitted by jesuismonreve on 01.03.2008
in Design 9 comments
Vorheriger Artikel

Schreiben mit Flickr ist eine kleine, amüsante Applikation. Der HTML-Code wird mitgeliefert.
Submitted by lars on 29.02.2008
in Findings