Zum zwanzigsten Jubiläum wünschen wir dem Atelier télescopique alles Gute! Zur Feier des Ehrentags sind in diesem wunderschönen Katalog, alle seit 1998 erschienenen Schriften auf feinstem Papier von Antalis mit den aufwendigsten Druckfarben, zelebriert worden. Alle Schriften aus dem Katalog sind hier zu sehen.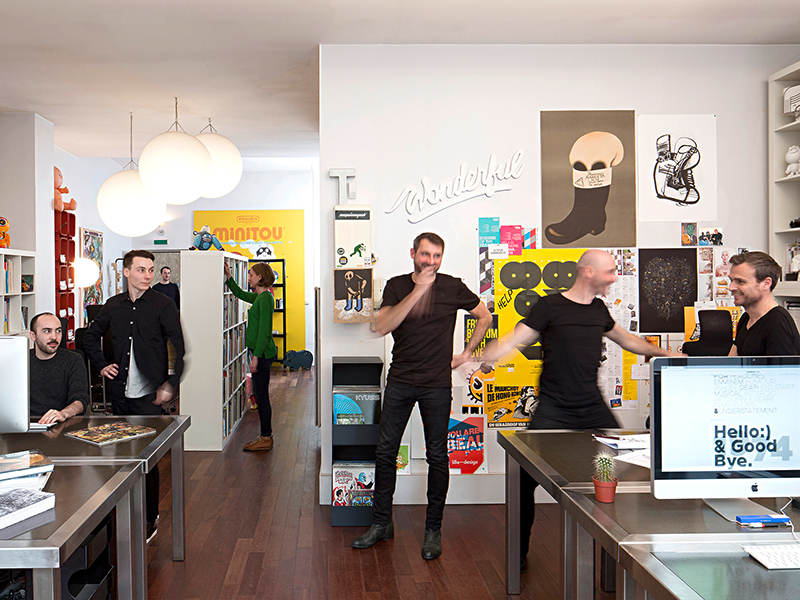 This type book, published for the Atelier télescopique* twentieth anniversary, presents the typographic work of this creative studio based in Lille — France. The digital type foundry AinsiFont** publishes and distributes alphabets designed by the Atelier télescopique designers since 1998.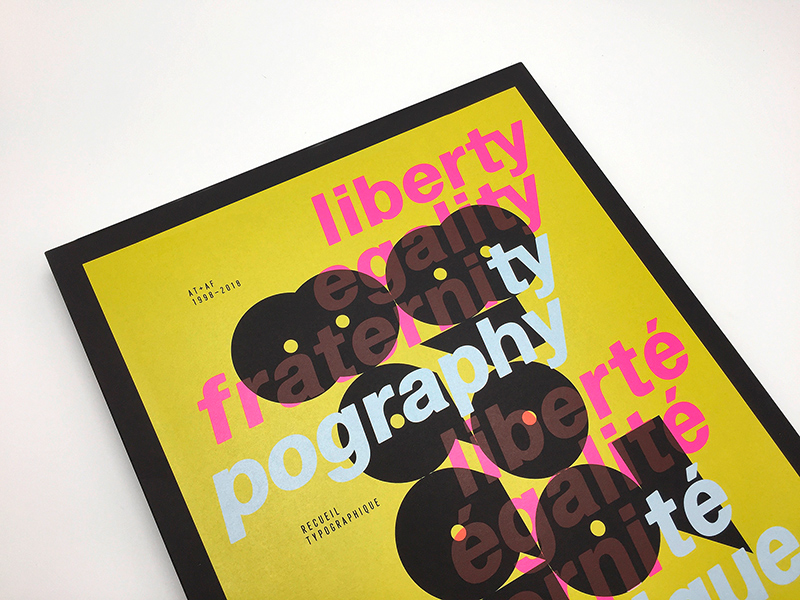 "Typography has always been an important part of our graphic work. When we started, we quickly began designing our own characters both for our own visuals and for our external visual identity projects. Some of this typography remained in the rough stages, while others were fully completed and were developed enough to become real characters fonts. Most were referenced as titling fonts. Within a period of two decades, we had created about 50 different fonts. We decided to regroup them all under the 'Fonderie Nordik' label, but kept them for exclusive use for at first. Due to the large number of fonts, we decided in 2007 to create our own digital foundry, 'Ainsifont,' for the purposes of distributing these fonts on the Internet."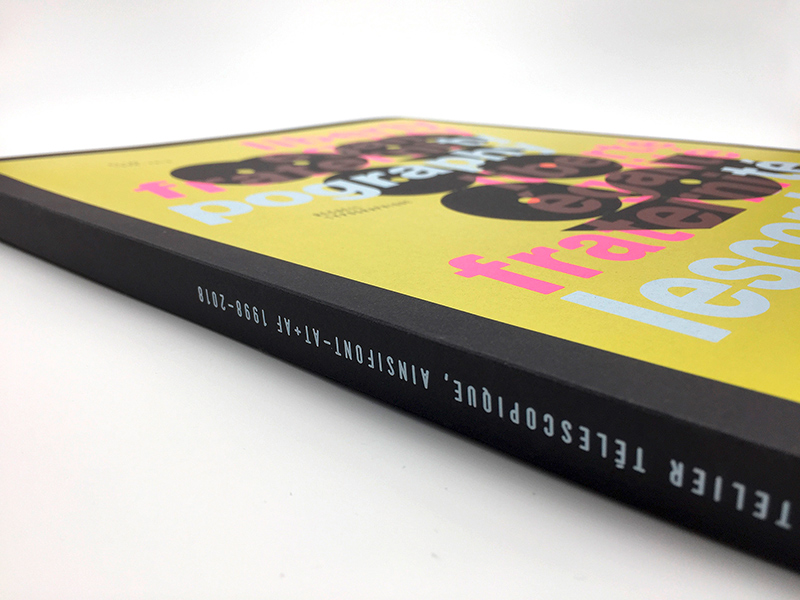 *Atelier télescopique
Stéphane Meurice, Sébastien Delobel, Xavier Meurice are the co-founders of l'Atelier télescopique and its companion typographic foundry AinsiFont. This close-Knit group of designers, based in Lille – France opened its studio in 1998. Along with their groundbreaking work in multiple media – print, motion and Art exhibitions, they also create unique typefaces edited online by their digital type foundry AinsiFont. This same eclecticism can be found in their clientele, which is composed of big industry, institutions and Architects studios as well as members of the culture scene.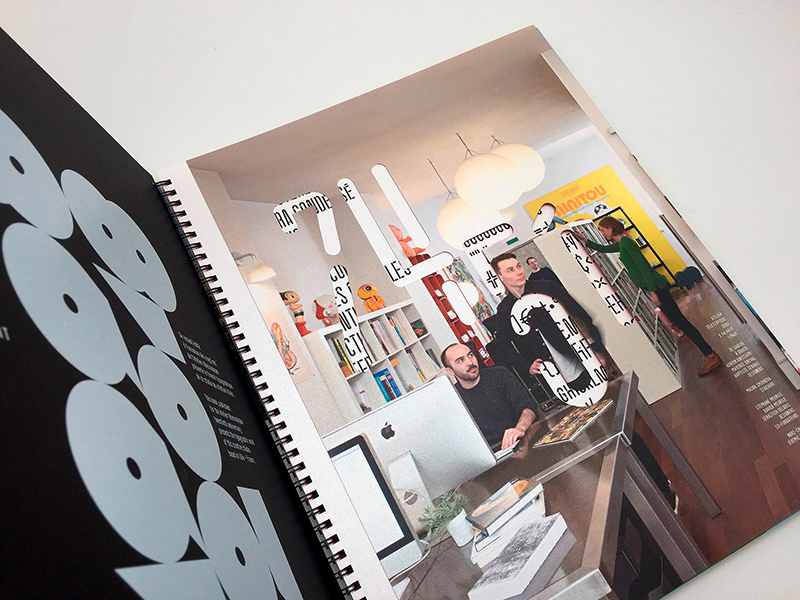 **AinsiFont
Founded in 1998*, AinsiFont is an independent digital foundry that regroups and distributes fonts created by the designers of the Atelier télescopique. (*Originally called La Fonderie Nordik. 1998-2007)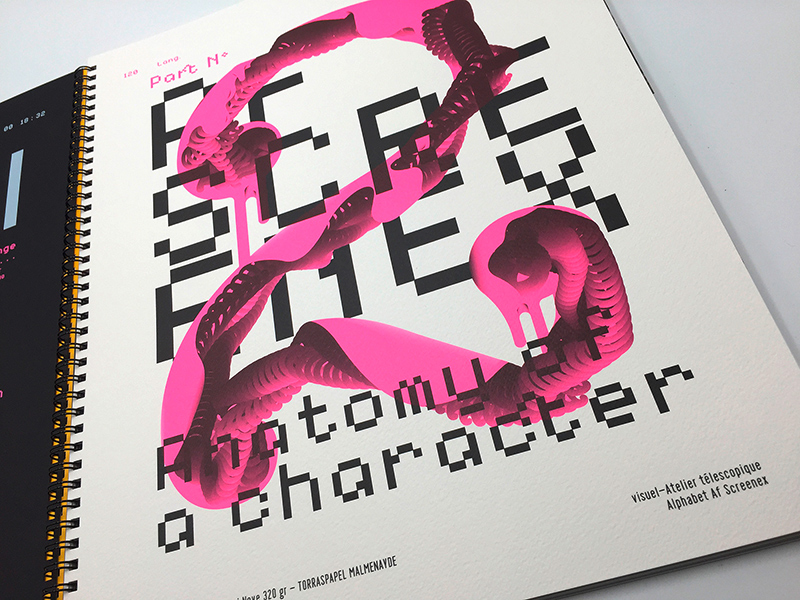 All the fonts used in this book are available on the website of AinsiFont: Rijsel, Unida, Tomica, Stone-Heure, Fluo, Singolo, Screenex, Rubal Pro, Raoul, Van, Mento and Playtime.
Font catalogue_Recueil typographique
Design: Stéphane Meurice, Sébastien Delobel, Xavier Meurice
Herausgeber: Atelier télescopique
Umfang: 76 Seiten
Format: 29 × 36 cm (geschlossen), offen 87 × 36 cm (offen)
Druck: HP INDIGO 12000 digital
Papier: Verschiedene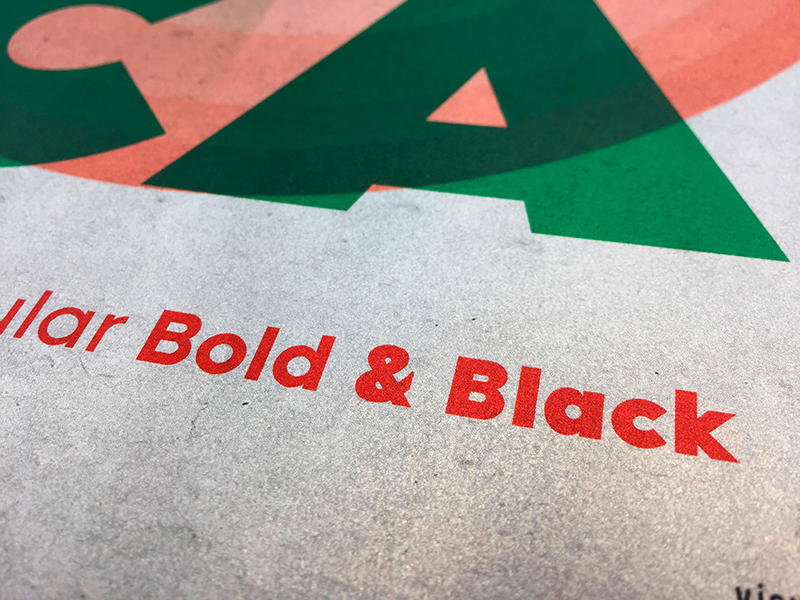 Partner:
IMPRIMERIE MONSOISE, HP INDIGO
ANTALIS, FOLEX, INAPA,
RHENO PLASTIQUES & PAPIERS,
SODINOR, STAFIX,
TORRASPAPEL MALMENAYDE,
WINTER COMPANY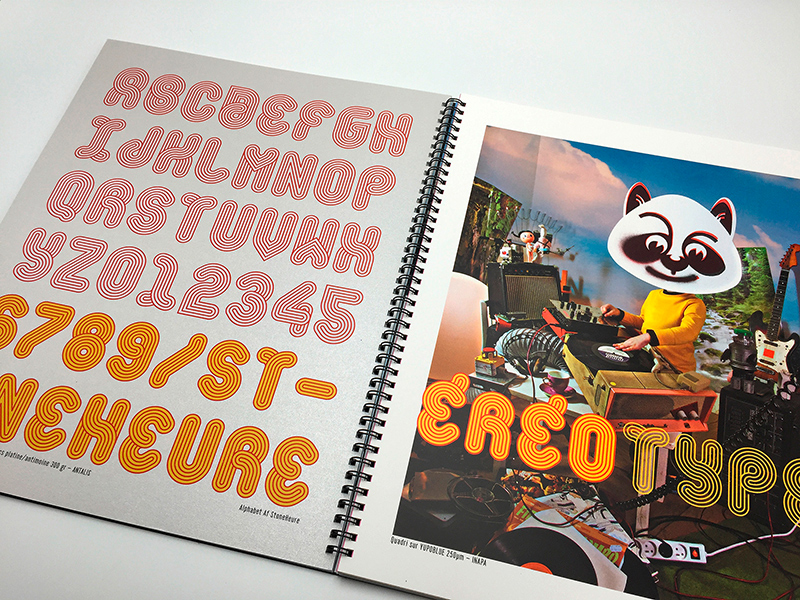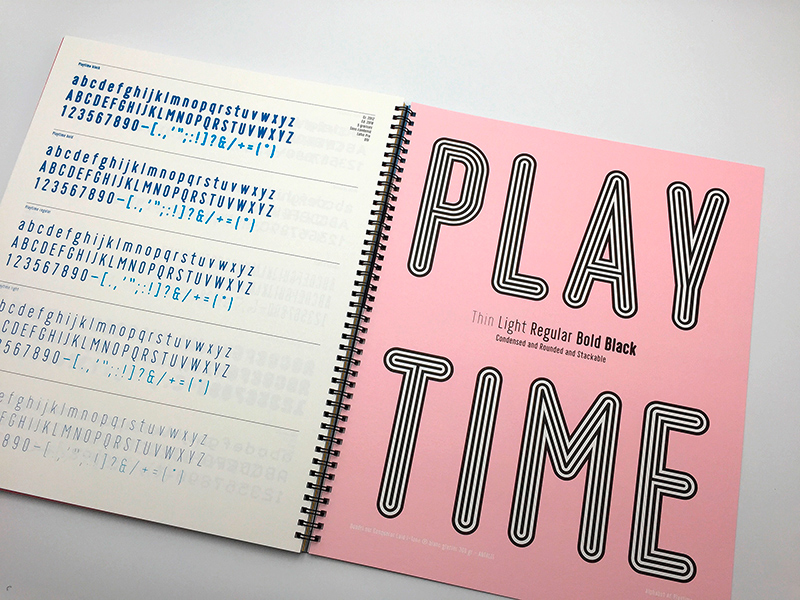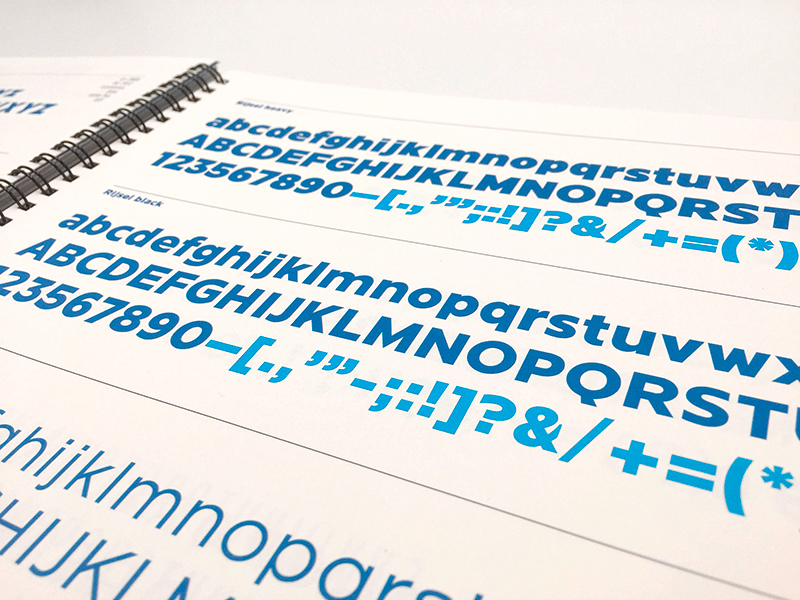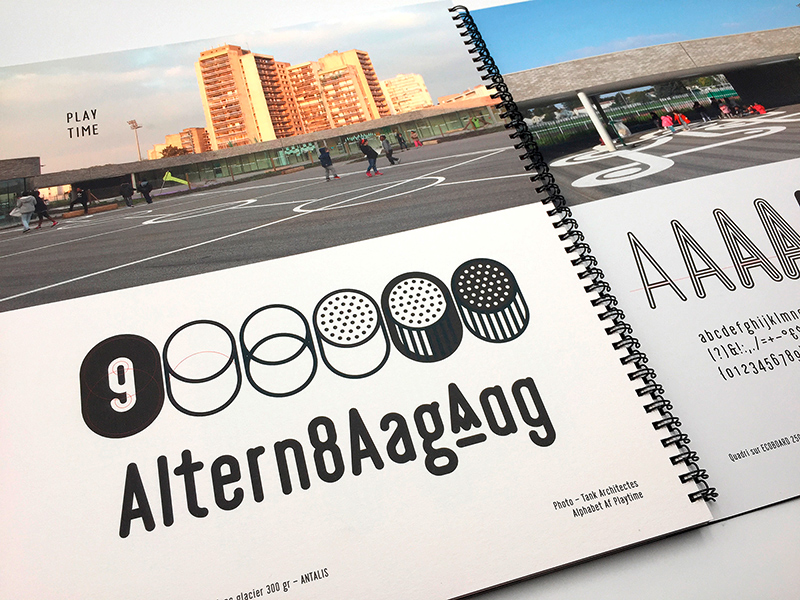 Verwandter Artikel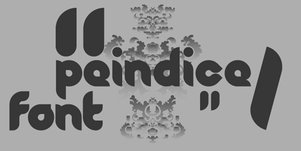 Neuer Display Font von Atelier télescopique bei dgv
"Atelier télescopique is a design collective based in Lile-France and is a Gestalten favourite. Featured in many of ...
Submitted by Julia on 25.11.2008
Nächster Artikel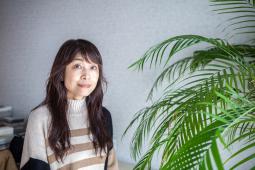 Hitomi Sago
Als wir im vergangenen Jahr nach Tokyo gereist sind, um mit Hilfe unserer Freunde Renna Okubo und Ian Lynam die ...
Submitted by Clara Weinreich on 20.07.2018
Vorheriger Artikel
Classic-Ausgabe in erotischer Begleitung
Der Foto-Abreißkalender PHOTODARIUM (ehemals Poladarium) beglückt uns auch 2019 wieder Tag für Tag mit einem ...
Submitted by Clara Weinreich on 16.07.2018
in Lotteries, Objects, Photography