Verwandter Artikel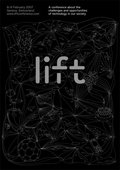 7-8-9 February 2007 Geneva, Switzerland
LIFT CONFERENCE Know more / Website A conference about the challenges and opportunities of technology in our ...
Submitted by jesuismonreve on 10.01.2007
in Exhibitions
Nächster Artikel
Klingspor Museum Offenbach am 6. und 7. September 2008
Im Offenbacher Klingspor Museum findet im Rahmen der Ausstellung »Schrift in Form« am 6. und 7. September eine ...
Submitted by designmacherei ... on 14.08.2008
Vorheriger Artikel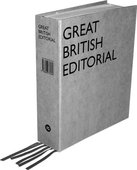 Bei Index Book erschienen
Das Buch »Great British Editorial Design« von Index Book, die für Grafik-Design-Bücher bekannt sind, zeigt auf 646 ...
Submitted by Tanja on 12.08.2008
in Books, Design 2 comments