Benoît Bodhuin, Meister der kreativen Schriftgestaltung, präsentiert seine neusten Schriften in einem 12-seitigen Katalog, der voll von Inspiration für Type-Lover ist.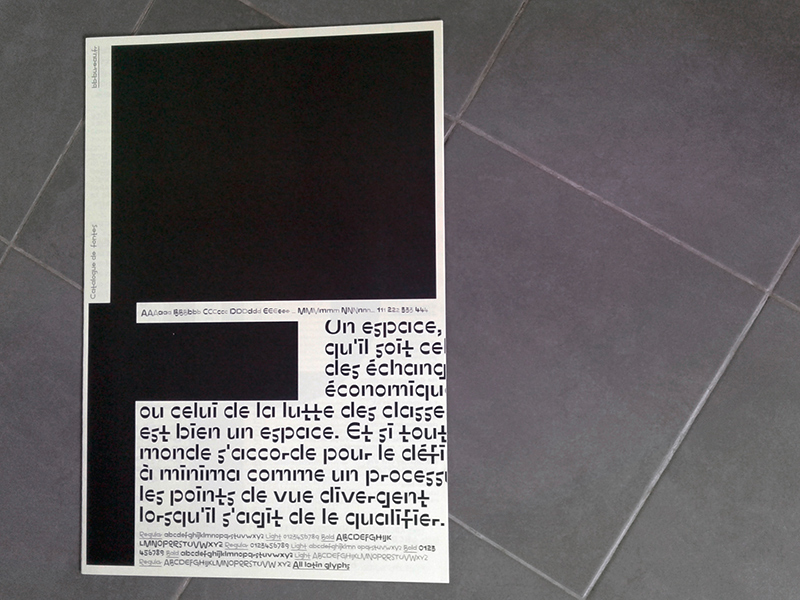 The catalog is a 200 numbered copies—380 x 560 mm (closed)—printed by the Imprimerie Parenthèses (Nantes) on Olin Bulk Gold papier 80 g/m².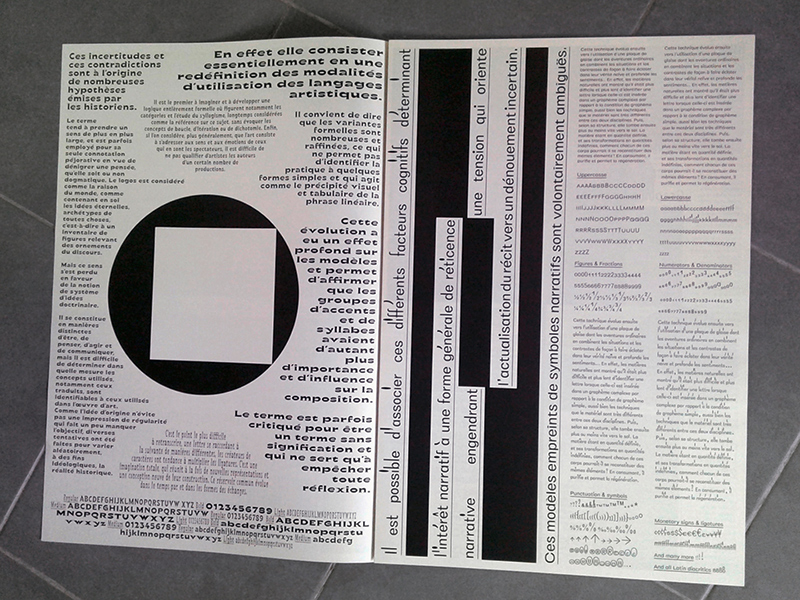 Most of the fonts in the catalog are sold on his website, except 4: Scripture (design for an exhibition), Kiblind (for the magazine Kiblind), ABD Regular (designed for the Architect Belenfant-Daubas) and GroteskRemix (design for his web-site—currently not visible)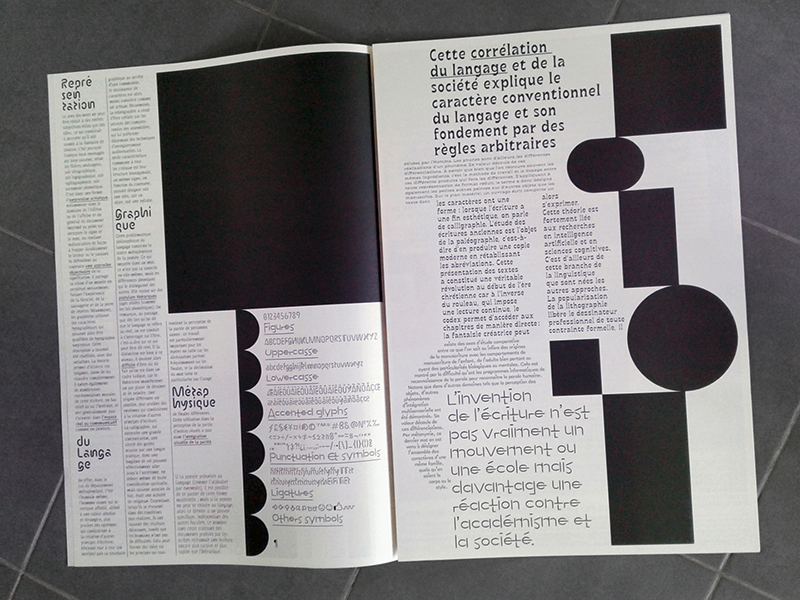 *Pipo (light, regular, medium et bold) ; ZIGZAG (rounded et not rounded) ; Marianne (inline, solid et outline) ; Mineral (solid, border, outline, blunt et smooth) ; Scripture (#1, #2 et #3) ; Side A (unit, half et third) ; GroteskRemix (regular et bold) ; Kiblind (magazine) ; bb-book A (light, regular, medium et bold) ; bb-book (condensed) ; Elastik (A, B, C et D) ; ABD Regular ; Brutal (light, regular et bold) ; bb-book B (light, regular, medium et bold)
Feel free and get your FONTSCATALOG on his website for 10 Euro + shipping.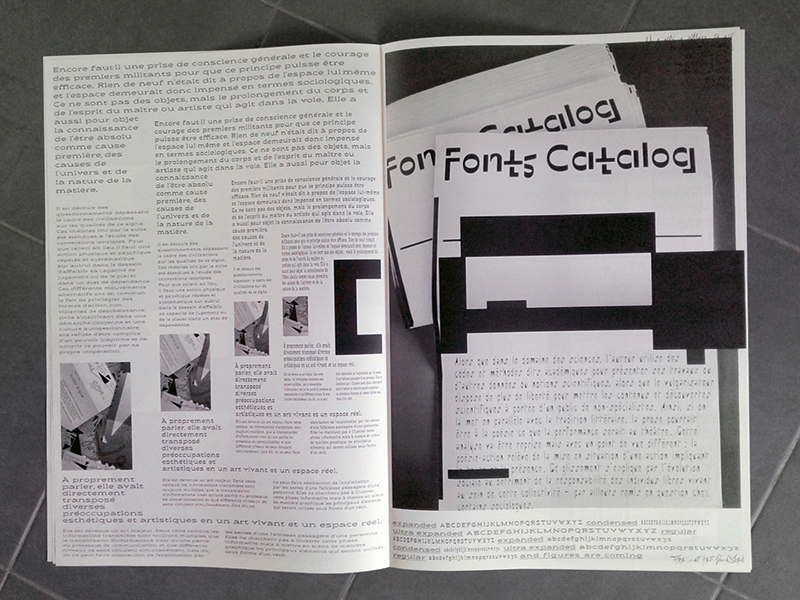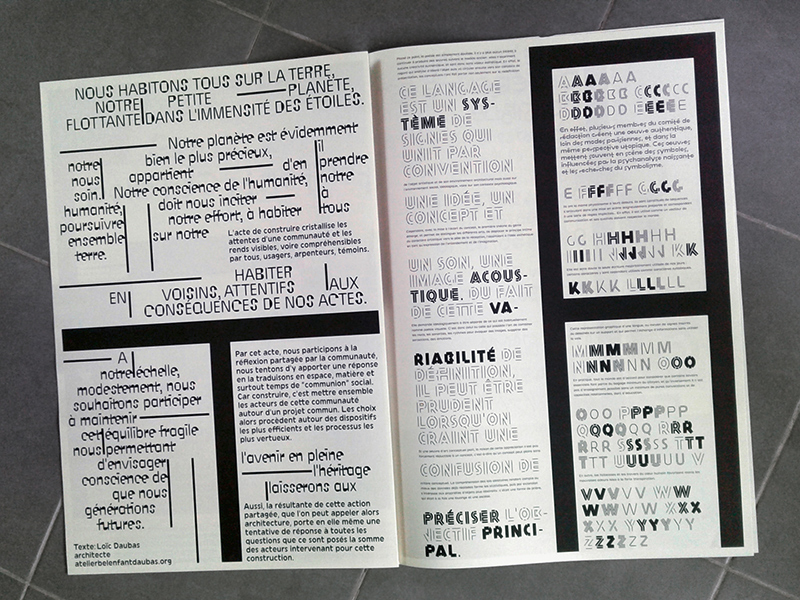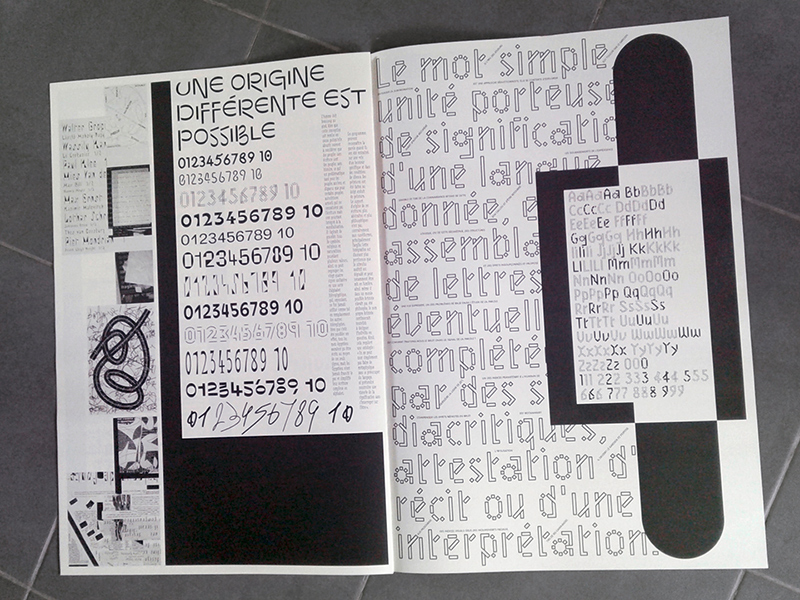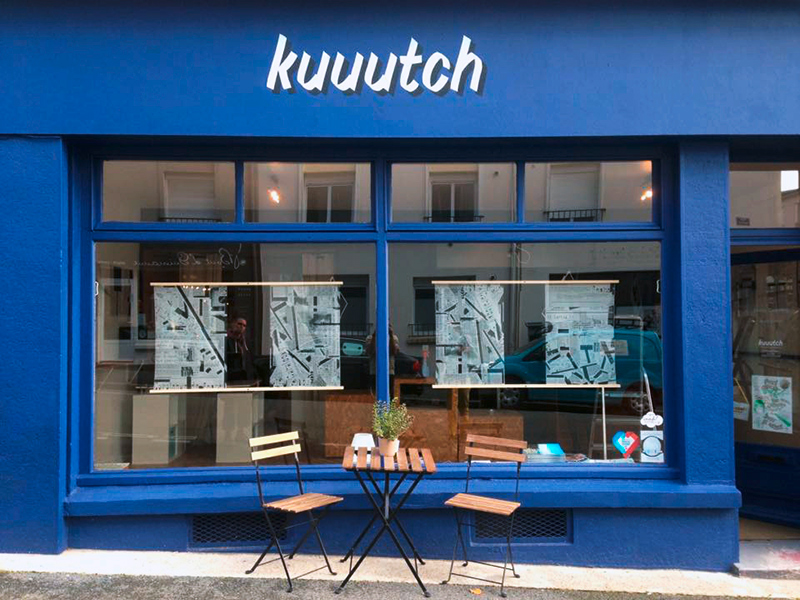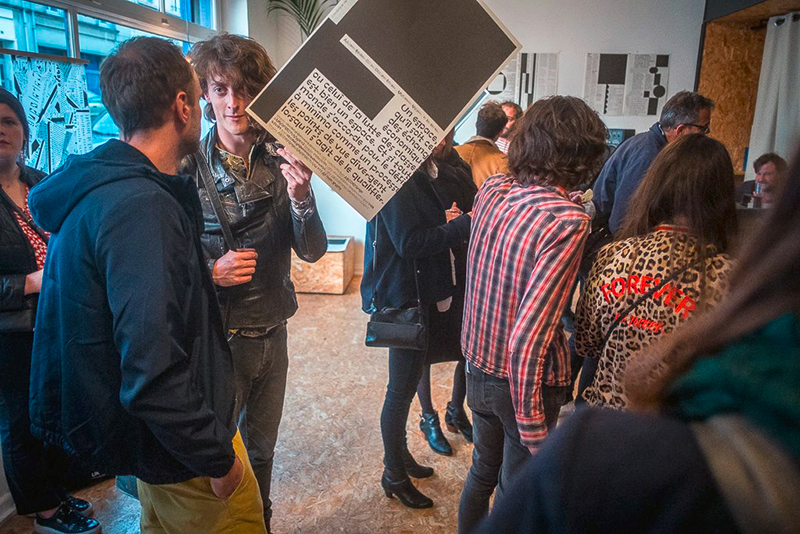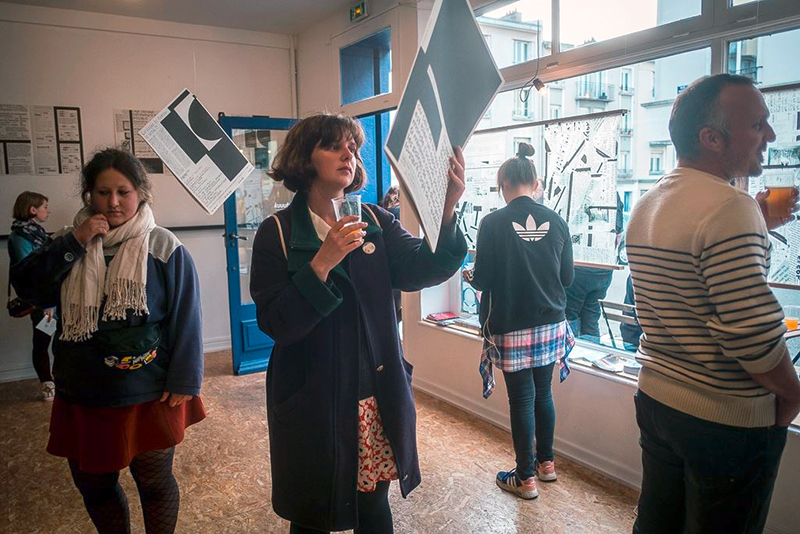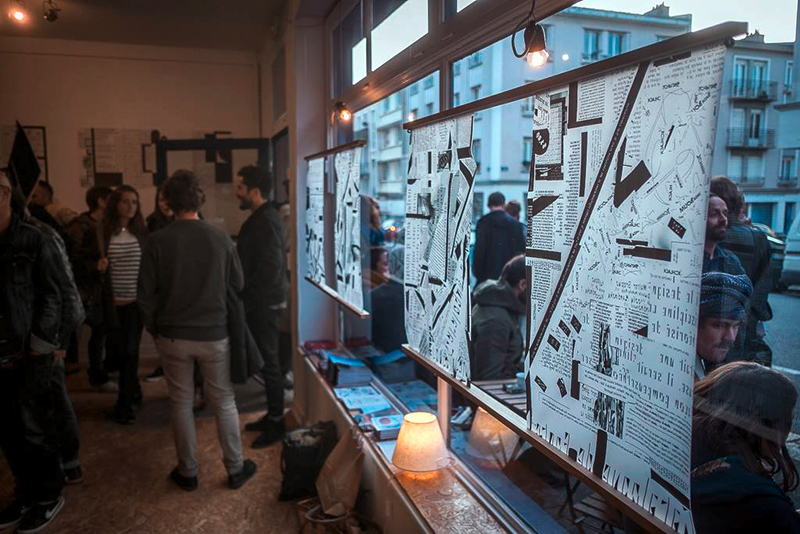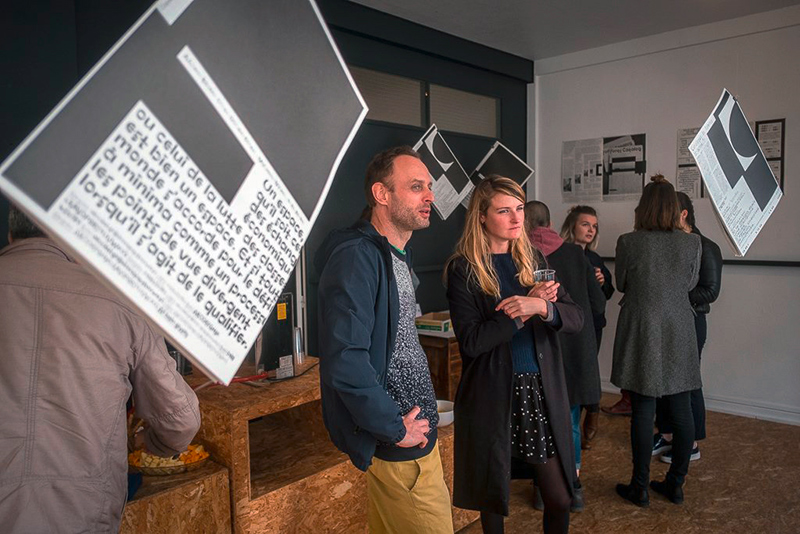 Verwandter Artikel
Nächster Artikel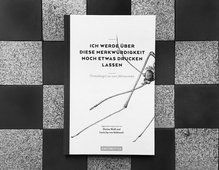 Tiermeldungen aus zwei Jahrtausenden
Welches Tier verhinderte beinahe den Bau des Panamakanals? Wie konnte im Jahr 1822 endlich das Geheimnis des ...
Submitted by Isabella on 03.11.2017
Vorheriger Artikel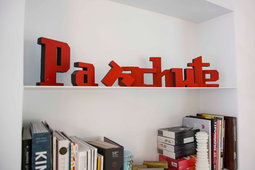 Im April besuchten wir in Athen den Schriftgestalter Panos Vassiliou in seinem Studio Parachute. Folgt unserer Reise ...
Submitted by Clara Weinreich on 02.11.2017
in Design, Graphics, Miscellaneous, Type Foundries, Typefaces