(Hallo Sandra!) Beim Mittagessen sprachen wir über Frauen und Fontdesign. Dass Frauen bei Slanted nicht wirklcih mitmischen. Dass unser Männer-Gockel Gehabe typisch ist und Frauen anders diskutieren, dass Männer lieber surfen, downloaden usw...in Marketing-Abteilungen mehr Frauen als Männer sitzen...
Ist Zuzana Licko von emigre allein unter Männern? Where are the girls, who are the girls? Wer fällt euch noch so ein?
Verwandter Artikel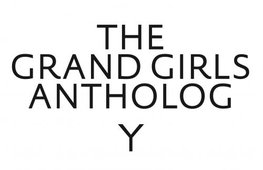 Der Magnet Verlag startet ein Buch Projekt über großartige Mädchen
Alle waren wir mal Mädchen, wir Frauen, und nun sind wir groß. Und Großartig! Ganz der weiblichen Sicht der Dinge ...
Submitted by Gast on 23.08.2011
in Books 4 comments
Nächster Artikel

Deutschen Institut für Normung
Die DIN wurde vom Deutschen Institut für Normung entwickelt. Wann und von wem, weiss man dort nicht. Das wiederum ...
Submitted by lars on 09.02.2005
Vorheriger Artikel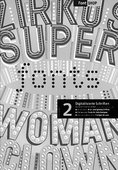 Ausgabe Februar 2005
Wird in den nächsten Tagen verschickt: Die Februar-Ausgabe des Font-Mailings von Fontshop. Ich habe schon einen ...
Submitted by Boris on 09.02.2005