Hello Mr. ist mehr als ein Magazin. Männer, die Männer daten tauschen sich über ihre Interessen, Leidenschaften, Hoffnungen und Ängste aus. Es ist eine Gemeinschaft die Interessen wie Style, Tiefblick und Humor teilen. Das Magazin, das zwei mal im Jahr erscheint, wurde im April 2013 zum ersten Mal herausgebracht und wird seitdem von Männern aus der ganzen Welt gelesen. Jede Ausgabe ist sorgfältig kuratiert und reflektiert tägliche Erfahrungen von homosexuellen Männern und zeigt und gestaltet universelle Geschichten.
Aus dem Pressetext der aktuellen Ausgabe: Hello Mr. launches issue 09, total redesign, magazine-in-residence program, plus three cover stories: Ren Hang, Brian Anderson, and Kehinde Wiley. The magazine about men who date men, returns this September, after a year-long hiatus, offering a triple-threat with a new look, three cover subjects, and its first-ever magazine in residency for its ninth issue. Featuring a tri-cover for the very first time, Hello Mr. 09 is fronted by professional skateboarder Brian Anderson and artist Kehinde Wiley—alongside a limited, collector's edition, graced by photographer Ren Hang, who passed in early 2017.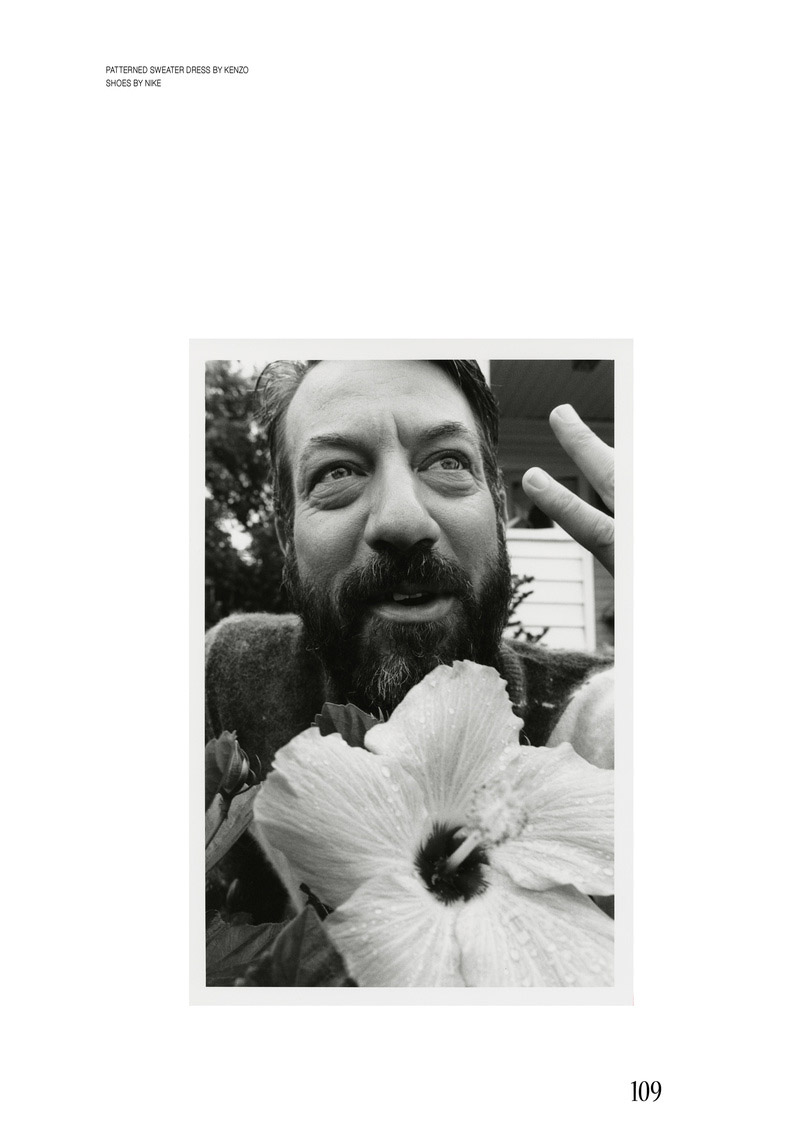 Anderson, who publicly came out recently, is transported from the skate park to City Island, NY for an intimate photo series inspired by the life and work of Oliver Sacks. Wiley, whose paintings address Blackness and power, discusses his craft, his influences, and his motivations. Most poignantly, the magazine also includes a dialogue with Huang Jiaqi–boyfriend of Hang–who speaks about the photographer's death for the very first time, sharing thoughts on Ren's life and legacy.
"This issue is aimed at confronting fear—the fear of failing, of being subjected to scrutiny, of sharing your innermost secrets, and the aftermath of that," says editor-in-chief, Ryan Fitzgibbon. "There are always consequences to being vulnerable, whether good or bad, and issue 09's cover misters, their life and work, exemplify that idea."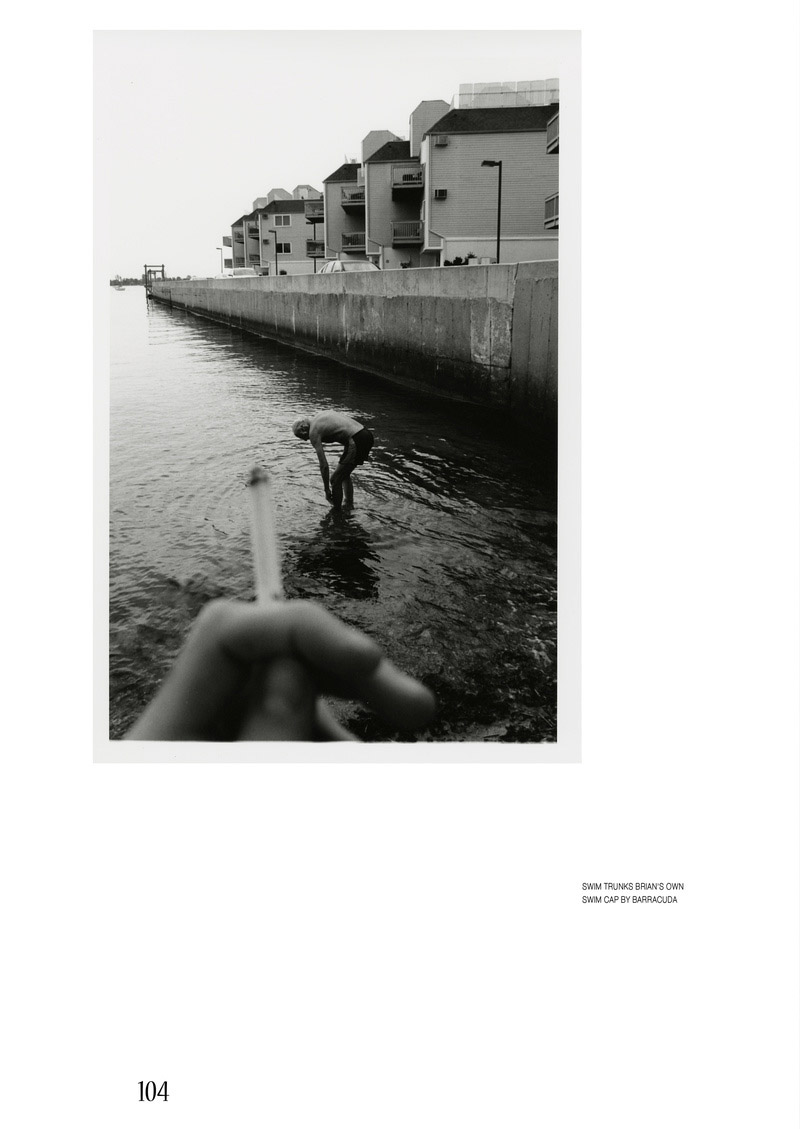 The largest edition yet, issue 09 signals the title's expansion—a growth that not only took more than a year to produce, but also makes room for an incredible roster of features. Joining Anderson, Wiley, and Hang, breakout comedian John Early (from TBS' Search Party) shares anecdotes, and reflects on the importance of creating comedy in the age of Trump. Jenna Wortham, staff writer at The New York Times, interviews her co-host of the podcast Still Processing, Pulitzer Prize-winning critic Wesley Morris, raising topics on the state of culture today and the influence of their queer black upbringings.
Lauded writers Tommy Pico, Alexander Chee, and Michelle Tea share their wisdom, and readers encounter New York anew, through the eyes of renowned artist Jimmy Wright. Additionally, the magazine pays a visit to the studio of CFDA-nominated menswear designer Patrik Ervell, who ponders the future the fashion industry, and spends a day with dream-design-duo Apparatus Studio. Rounding out the issue, tour-de-force Tunde Olaniran talks to fellow musician Olly Alexander, front man of band Years & Years, in an exploration of the creative process and their obligations as queer artists.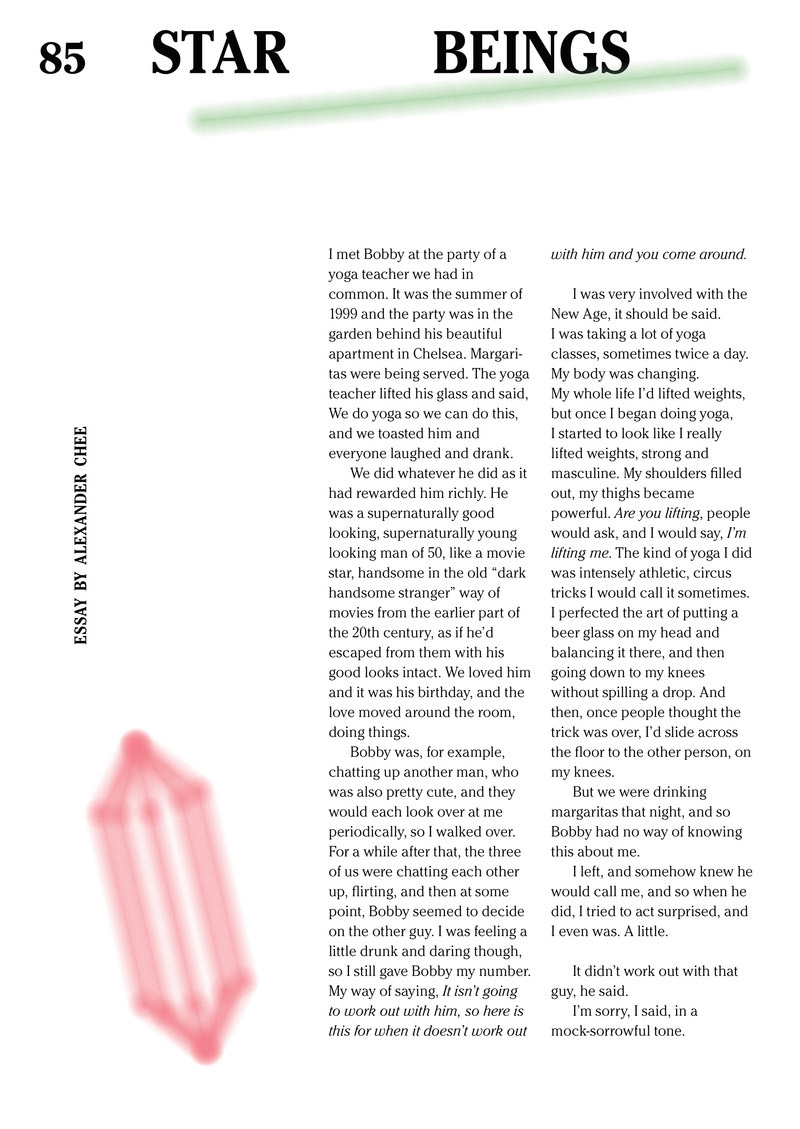 Chock-full of content, longtime readers of Hello Mr. will discover a stark contrast to previous issues in terms of aesthetics. Speaking on the decision to upend the title's signature look, Fitzgibbon says, "After eight issues, our team felt it only natural to shift the direction of the design. Publishing in print today is a gift in and of itself, but having such a progressively talented team behind its pages—we wanted issue 09 to continue pushing boundaries, and that started with this postmodern layout."
Finally, and as if that wasn't enough already, Hello Mr. 09 also includes its first-ever magazine-in-residence—BRUNCH CLUB, a zine that focuses on queer brown America. Publishing the zine alongside its next issue solidifies Hello Mr.'s longtime goals—not only of nurturing young queer writers, editors and creators—but also strengthening the position of the LGBTQ+ perspective in publishing, and the media at large.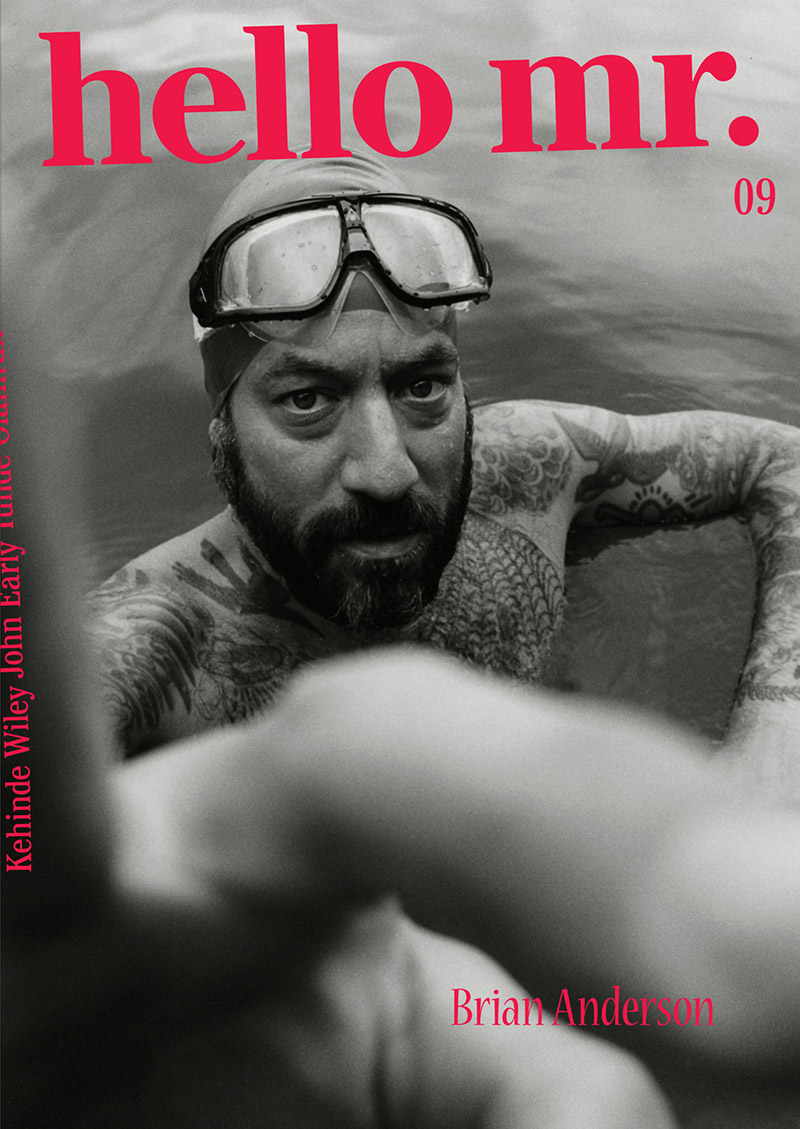 Hello Mr. – Issue 09
Chief Editor: Ryan Fitzgibbon
Editorial Team: Francisco Tirado, Justin Keenan, Taahir Husain
Three Covers: Brian Anderson shot by Samuel Bradley, Kehinde Wiley shot by Amber Mahoney and Ren Hang remembered by Huang Jiaqi
Release: August 2017
Language: English
Format: 17 cm × 24 cm
ISSN: 2201-8220
Price: 15,– Euro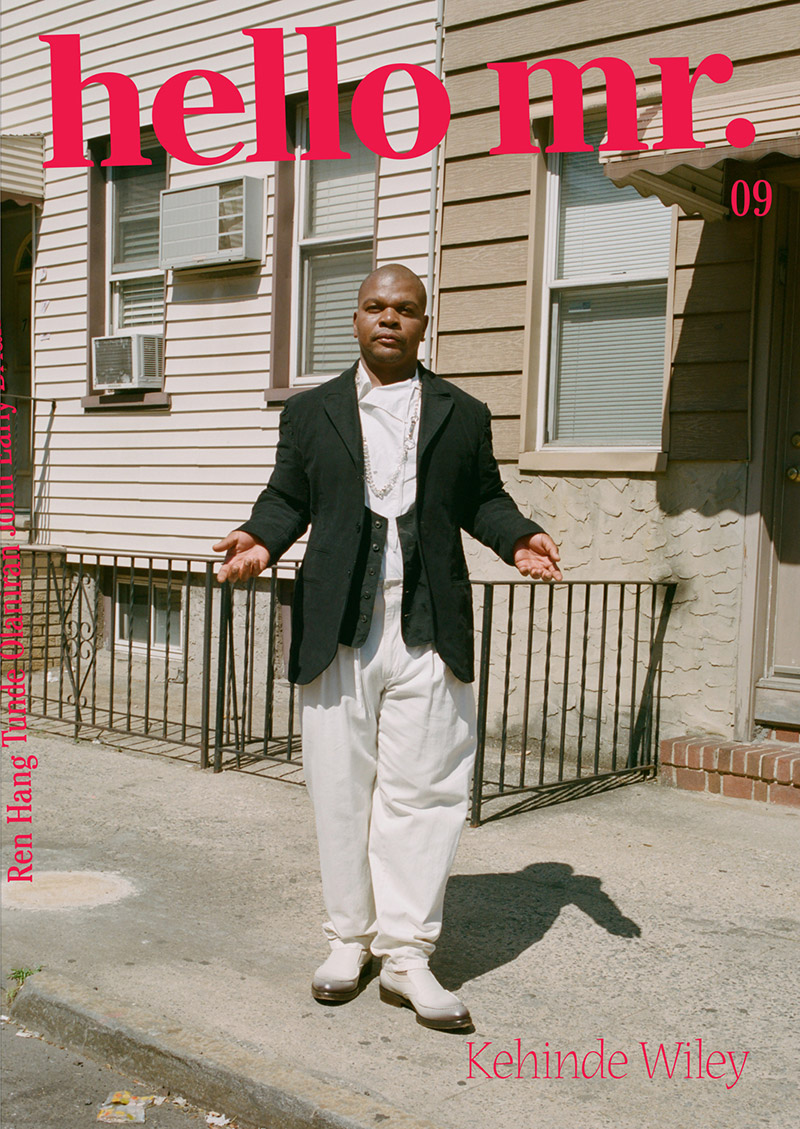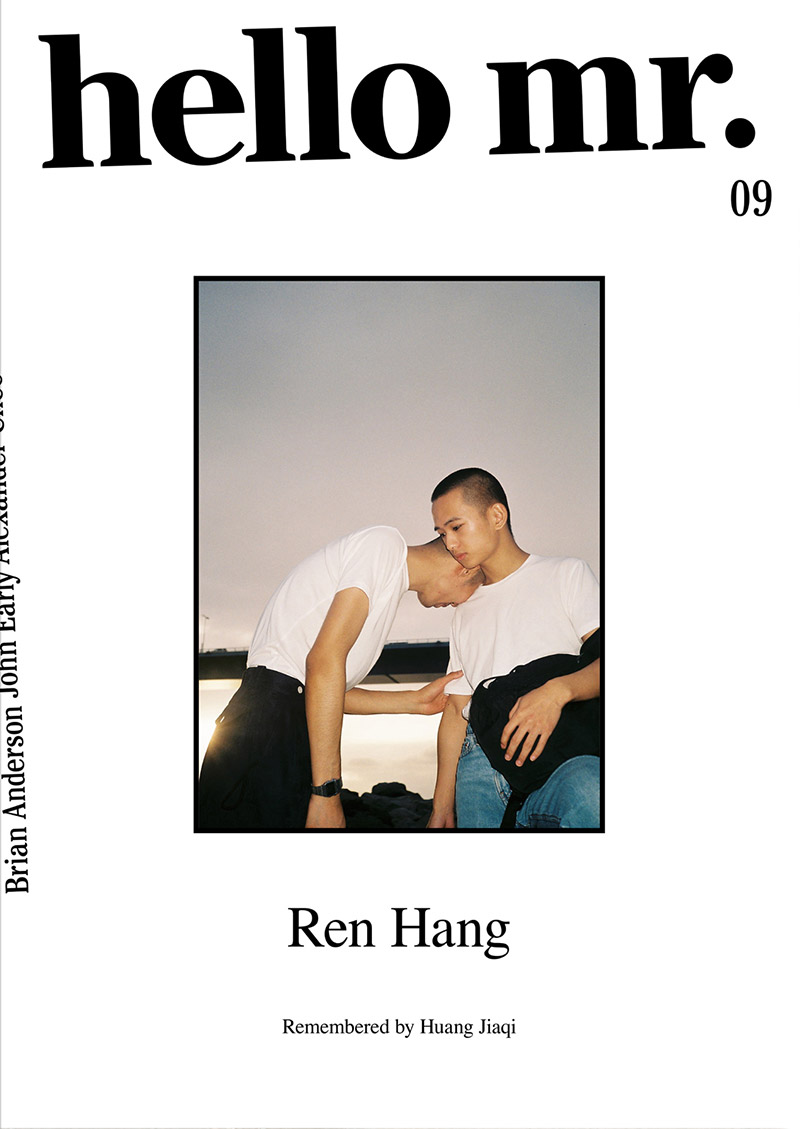 Verwandter Artikel
Hello Mr. ist mehr als ein Magazin. Männer, die Männer daten tauschen sich über ihre Interessen, Leidenschaften, ...
Submitted by Clara Weinreich on 31.05.2016
Nächster Artikel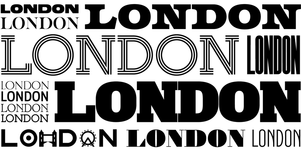 Fonts with a London axis
Die London Type Foundry wurde kürzlich von den Schriftgestaltern Paul Harpin, Paul Hickson und Joe Graham ins ...
Submitted by Nicole Lichtner on 05.10.2017
Vorheriger Artikel
Dokumentarfilmprojekt
Der Mainzer Kommunikationsdesigner Christian Weber startete am 15. August 2017 das Dokumentarfilmprojekt Futura – ...
Submitted by Nicole Lichtner on 04.10.2017