Jeden Morgen, wenn ich meinen Rechner anschalte, erwartet mich eine Flut an Emails. Diese werden dann absortiert oder in den Spam-Ordner verlegt. Das Studio
" target="_blank">Brighten the Corners, gegründet von Frank Philippin und Billy Kiosoglou mit Sitz in Stuttgart und London, haben aus ihrer ganz eigenen »Email-Essenz« der letzten 10 Jahre 3 tolle Plakate (420 × 594mm / A2) gestaltet – wenn das mal nicht die Kategorie »Fundstück« wert ist?!

" target="_blank">Set bestellen für 10 GBP!
Pressetext:
Brighten The Corners publish the contents of their inbox: Design studio Brighten the Corners has created a set of three posters entitled Inbox which showcase a selection from 10 years' worth of incoming emails. And the posters don't simply show off the positive or amusing ones messages - but also the angry, the confused, the dull and the absurd...
"We've always kept 'good' emails with the intention of doing something with them," says BTC founder Frank Philippin, "but it was a recent email that read - Please let me know if you don't get this - that made us decide to share our back catalogue with the world."
Dating from 1999, the emails included on the posters include technical queries ('Do you have an ISDN thingy?'), important verdicts ('The museum committee has, unfortunately, decided that they don't like the use of Magenta'), overexcited feedback ('The pictures are AMAZING!!!!!!!!!!!!!!!!!!!!!!'), printers' efficient responses ('Message received and understood'), and also daily disappointments such as 'This poster does not meet our expectations at all'.
As well as an alternative documentation of Brighten The Corner's last ten years in business, Inbox offers a glimpse into the practise of graphic design. "What I like the most about many of these emails," says BTC partner Billy Kiosoglou, "is the haste with which they have been written and the dramatic backdrop in which it all seems to be taking place."
It took BTC about a month to go through all their emails, saved on hard drives, DVDs, CDs as well as a few zip discs and floppies and it was an opportunity to remember all the ups and downs each project went through on the road to completion. "The interesting thing was to see how many 'bad' emails led to good projects," says Philippin, "and, perhaps the other way round would sometimes be true also."
"Heated exchanges are sometimes frutifull," adds Kiosoglou. "As long as both sides are 'fighting' for a successful outcome, and not taking things personally, getting all fired up can be a healthy part of a design project"
Ultimately, a successful project is a successful collaboration, so the work turns out well, everyone is happy and all everything else is forgotten.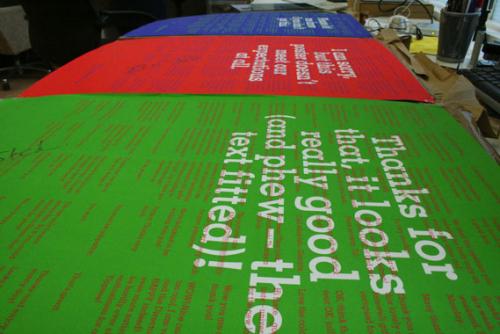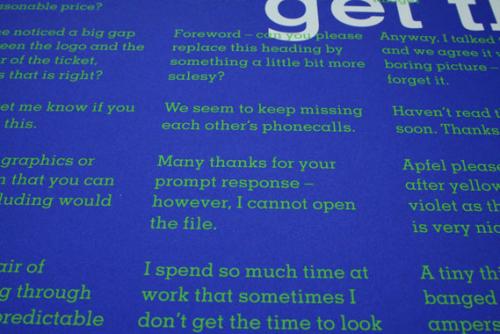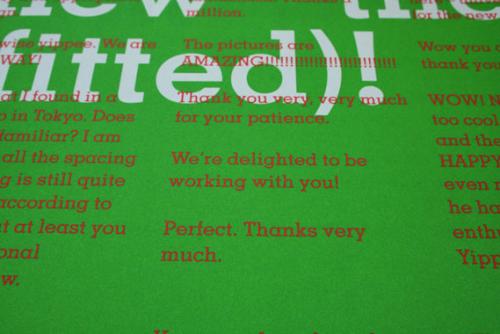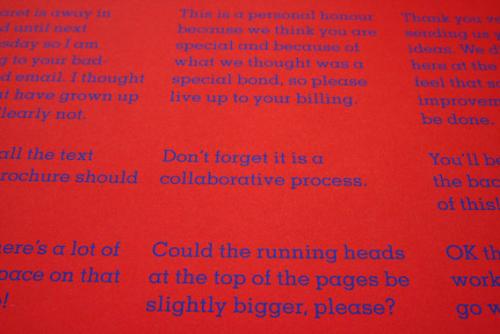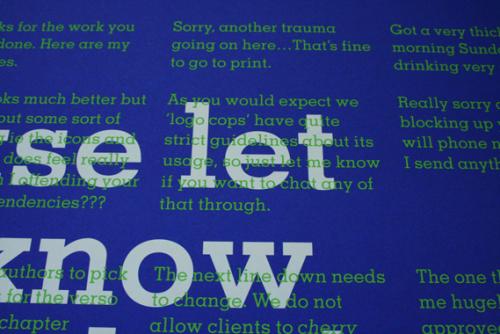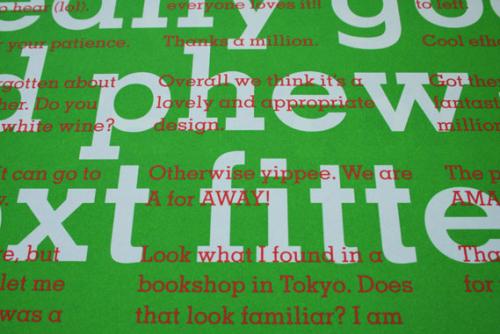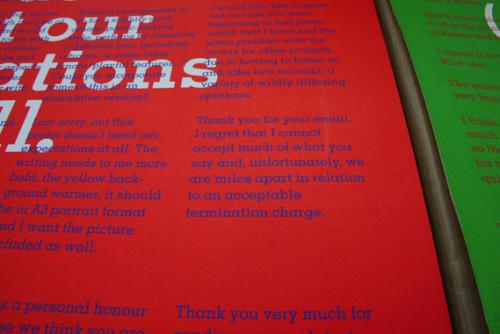 Verwandter Artikel
Nächster Artikel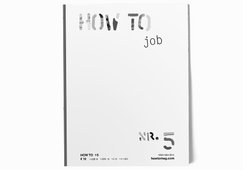 Der Groschenroman zur Wirtschaftskrise
Beinahe kann man es nicht mehr hören: Wirtschaftskrise! Muss ich jetzt anfangen Zukunftsängste tief in meinem ...
Submitted by Doreen on 09.12.2009
Vorheriger Artikel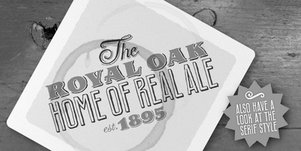 ein neuer Font der Typonauten
Wieder einmal entsenden die Typonauten einen neuen Font in unseren Kosmos – die Schriftfamilie »Royal Oak«. »Royal ...
Submitted by Nadine on 08.12.2009