Seit Kurzem ist die fünfte Ausgabe des It's Nice That Magazins erschienen. Mit dabei: Erwin Wurm, Matt Pyke, Rob Ryan und Adrian Shaughnessy der über "design as art" in einem Artikel namens 'The Crapness of Things' schreibt und vieles mehr.
Pressetext: Writer Justin Taylor riffs on all things "Nice"; Adrian Shaughnessy writes about "design as art" in an essay titled The Crapness of Things; Letman, aka Job Wouters, offers a rare glimpse of his sketches with the help of friend and photographer Qiu Yang; we profile the American artist and photographer John Divola's ridiculously impressive body of work; sculptor, teacher and collector Tony Hayward presents his Indian rat trap collection; and designer and DJ Trevor Jackson reveals his 10 favourite new and old tracks.
Issue #5 also features interviews with sculptor Erwin Wurm (whose work French Police Cap graces our cover, the first full colour photographic image to do so), digital artist Matt Pyke, artist and illustrator Rob Ryan, photographer Isabella Rozendaal and Canadian artist Wilford Barrington.
The work section (presented in the first pages of the magazine) features Wyne Veen, Joseph L Griffiths, Martin Usborne, FriendsWithYou, Julien Berthier, Stefan Glerum, Ann Toebbe, Richard Barnes, Sarah Illenberger, Jon Rafman, Josef Schulz, Luis Dourado, Harmen de Hoop, Claire Morgan, Hisham Akira Bharoocha, Dane Lovett, Peter Garfield and Olek.
It's Nice That #5
Gestaltung: It's Nice That, in Zusammenarbeit mit Joseph Burrin
Herausgeber: It's Nice That
Verlag: It's Nice That
Veröffentlichung: März 2011
Umfang: 128 Seiten
Format: 27,5 × 21 cm
Sprache: Englisch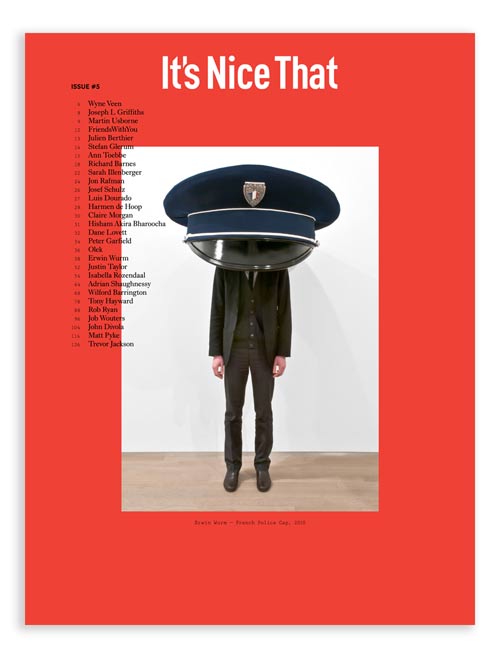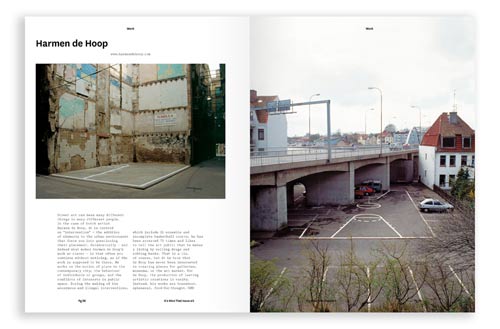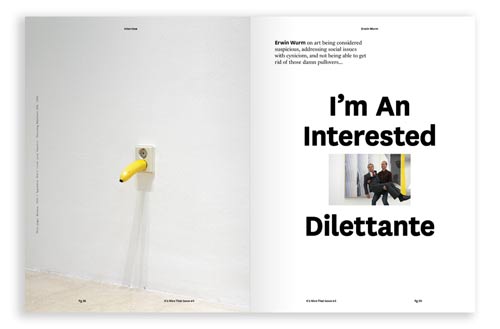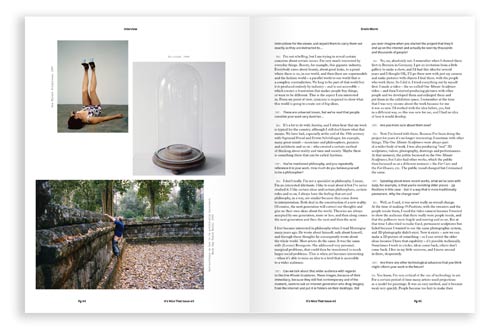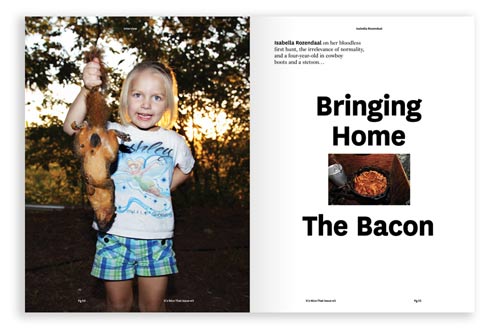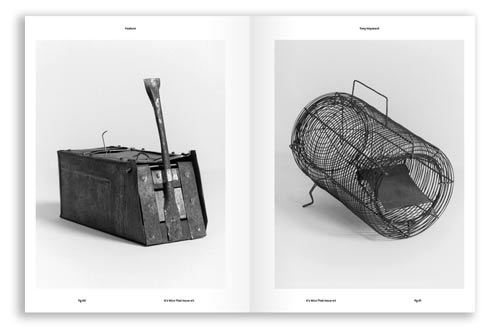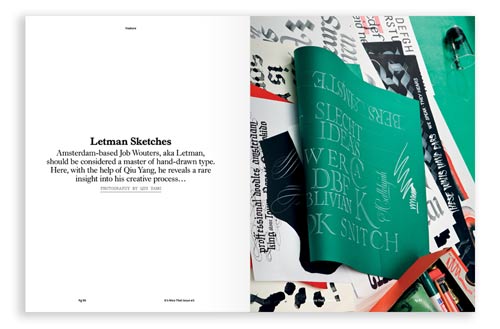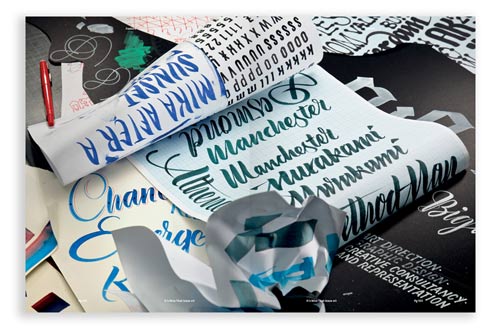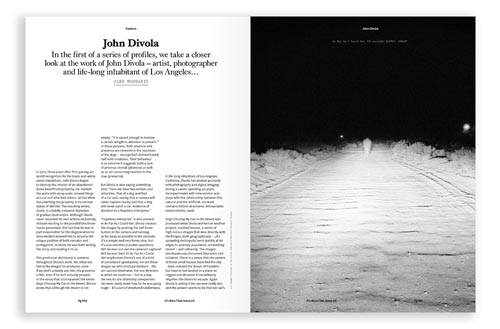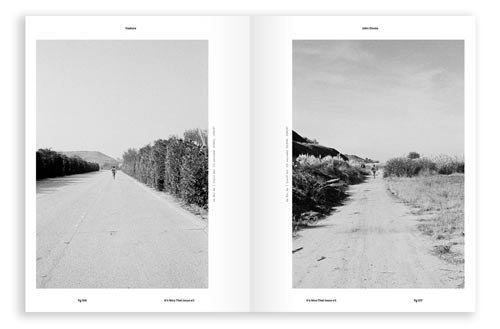 Verwandter Artikel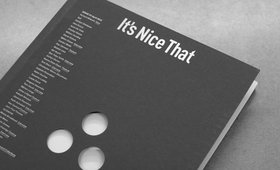 we introduce a blog and magazine from london
It's Nice That – It's Print – It's A Magazine From London. Die dritte Ausgabe des Londoner Magazins "It's Nice ...
Submitted by Marcel on 06.05.2010
in Design, Illustration, Magazines
Nächster Artikel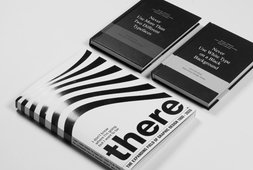 3 Bücher mit extrem langen Titeln
Das eine beginnt mit einem Songtext von Jack Kerouac, der durch das Buch führt, die anderen tragen "Ridiculous ...
Submitted by Anja Neidhardt on 25.03.2011
Vorheriger Artikel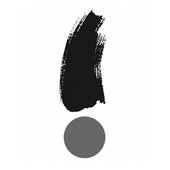 Spenden-Poster
Die schlimme Lage in Japan spitzt sich jeden Tag weiter zu. Nach Erdbeben, Tsunami und Stromausfall an ...
Submitted by Julia on 24.03.2011
in Design, Findings, Miscellaneous