Je Suis Mon Rêve ist ein kleines Projekt von Ex-Studenten der Bauhaus-Universität Weimar. Sie haben T-Shirts und Aufkleber selbst gestaltet und im Siebdruckverfahren gedruckt. Schöne Grafik und Illus!
Mehr dazu unter www.jesuismonreve.org
Verwandter Artikel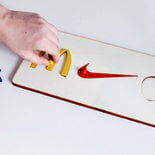 Bauhaus Revisited is based on the reinterpretation of a theory developed at Bauhaus in the early 20′s concerning the ...
Submitted by jesuismonreve on 29.05.2012
in Graphics
Nächster Artikel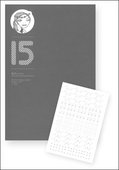 Zeitschrift für junge Literatur
Bella Triste ist ein Forum für renommierte Autorinnen und Autoren und Probebühne für zukünftige Schriftstellerinnen ...
Submitted by simon on 01.08.2006
in Books 2 comments
Vorheriger Artikel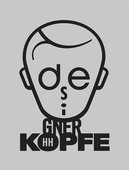 Ein Aufruf, gestalterisch Profil zu zeigen
Wie sehen sie aus – die Köpfe der Hamburger Design-Szene? Wie portraitieren sich die Gestalter der verschiedenen ...
Submitted by Boris on 01.08.2006