Jacob Gilbreath, Student an der Oklahoma State University, hat die mitreißende Farewell-Rede des US-amerikanischen Talkshow-Moderators Conan O'Brien in ein typografisches Meisterstück verpackt: "Kinetic Typography".
Projektbeschreibung von Jacob Gilbreath:
This Kinetic Typography project was created from the dialogue of Conan O'Brien's final episode of The Tonight Show on NBC. In this farewell address, he describes his feelings towards NBC and the situation at hand. His personality exudes positivity and humor allowing this dialogue to describe his character very well. Even through the hardships of leaving NBC he promotes hard work and kindness.
The concept behind this video is to show Conan O'Brien as a the monumental entertainer and solid wall that he is. Conan O'Brien is and will continue to be a seasoned television entertainer. After drawing inspiration from Lou Dorfsman's Gastrotypographicalassemblage, this concept was achieved by creating a literal wall from over 60 individual typographic layouts. These custom crafted layouts reference a variety of vintage type design. The combination of vintage styled typography and modern 3D letter forms achieved in Cinema 4D provides a contrast between old and new. This contrast emphasizes time to create a sturdy and timeless object. This solidity and timelessness is the perfect representation of Conan O'Brien.
Hintergründe zur Rede (Quelle Wikipedia):
Am 20. Februar 2009 wurde die letzte Folge der Late Night with Conan O'Brien aufgezeichnet. Bereits am 27. September 2004, zum 50-jährigen Jubiläum der Show, hatte NBC verkündet, dass O'Brien 2009 die Tonight Show übernehmen wird. Seit dem 1. Juni 2009 wurde die Tonight Show von O'Brien moderiert, der damit Jay Leno auf diesem Sendeplatz nachfolgte. Jay Leno übernahm eine neue Show zur Prime Time. Beide Sendungen verloren in den folgenden Monaten kontinuierlich Zuschauer. NBC beschloss, Jay Lenos Show wieder auf die alte Sendezeit zu verlegen. O'Brien weigerte sich, der Verschiebung seiner Show nach hinten zuzustimmen, weshalb Ende Januar 2010 The Tonight Show with Conan O'Brien eingestellt wurde.
Die letzte Folge lief am 22. Januar 2010 auf NBC. Zu Gast waren Tom Hanks, Steve Carell, Neil Young und Will Ferrell. NBC zahlte 45 Millionen US-Dollar Entschädigung, wovon 33 Millionen an O'Brien und der Rest an das Team gehen.
Verwandter Artikel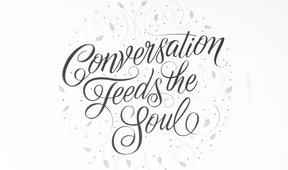 Death to inspirational quotes
Gemma O'Brien aus Australien verbringt eigentlich ihre ganze Zeit mit Buchstaben. Sie zeichnet, schreibt, ...
Submitted by Carmen on 22.05.2015
in Typo Berlin
Nächster Artikel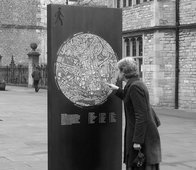 for Bath City
Im letzten Jahr wurde David Quay von FWDesign in Zusammenarbeit mit ReType beauftragt eine eigene Schriftfamilie ...
Submitted by Tobias Dahl on 06.04.2011
Vorheriger Artikel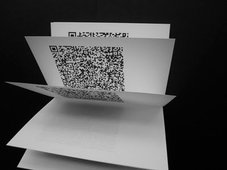 QR CODES BUCH VON CHRIS FRITTON
"Why we lose our hands" ist ein spannendes Buchprojekt, das die Verbindung zwischen analog und digital ...
Submitted by Ina on 06.04.2011