KLUB7 haben insgesamt drei Jahre an diesem feinen Stop-Motion-Film gearbeitet, gezeichnet, arrangiert, zerstört, geschnitten und gebrannt. 26 Buchstaben, 26 Techniken, 26 unterschiedliche Darstellungsarten.
Das 9-minütige Video wurde in Berlin, Halle-Saale, Hamburg und New York aus insgesamt 15.000 Einzelbildern gemacht. KLUB7 sagt dazu: "The idea was to get fluently from one letter to the next one. The most important thing with this project was more the process of the becoming than the result itself."
Direction: KID CASH
Edited: EDITUDE PICTURES
Music:
KNOWSUM – taken from his album The most Awkward (Sichtexot)
Music mixed by: EFALIVE of the JAZOBURBS
Thanks 2:
Philip Hiersemann, Graffiti Reserch Lab, Skulls & Crosspens and Facade Printer
KLUB7 Artcollective:
DANI DAPHNE, DISKOROBOT, LOWSKII, MIKE OKAY, OTTO BAUM & KID CASH

www.klub7.de
www.facebook.com
Photos from the film: www.flickr.com/photos/klub7/sets/72157632646692051
Verwandter Artikel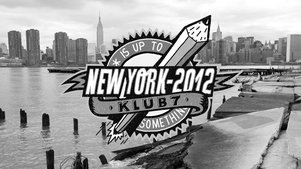 KLUB 7, ein Kollektiv von Illustratoren, haben sich drei Wochen in New York City herumgetrieben und ...
Submitted by Julia on 05.07.2012
in Graphics, Illustration
Nächster Artikel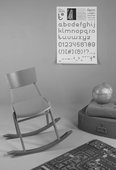 Marina Eggen und Claudia Kappenberger
Das 2012 von Claudia Kappenberger und Marina Eggen gegründete Label Family Tree Shop stellt Möbel und ...
Submitted by Julia on 06.02.2013
Vorheriger Artikel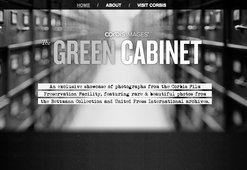 Corbis Images
Die Bildagentur Corbis Images hat den Tumblr The Green Cabinet gestartet. Dieser zeigt vergessene Kuriositäten aus ...
Submitted by Jannick Choon W... on 05.02.2013
in Design, Photography, Webseiten