Wer Slanted Magazin #10 schon sein Eigen nennen darf, hat ihn auch schon entdeckt – Christophe Szpajdel. Wir konnten ein 4-seitiges Interview mit ihm, dank Roberto Martinelli und dem Gestalten Verlag in unserer Ausgabe Heavy Metal. Lovers. abdrucken. Darin gibt der Autor von "Lord of the Logos" einen Einblick in die Welt des Metal Underground und erzählt von seiner Leidenschaft, Bandlogos zu kreieren. Eine außergewöhnliche Logosammlung ist als Buch unter dem Titel "Lord of the Logos" im Gestalten Verlag erschienen. Ab sofort ist das Buch im Slanted Bookshop erhältlich.
Lord of the Logos
Designing the Metal Underground
Autor: Christophe Szpajdel
Verlag: Die Gestalten Verlag
Format: 21 × 26 cm
Umfang: 240 Seiten
Ausführung: Farbe, Softcover, Goldprägung, in Englisch
ISBN: 978-3-89955-282-9
Pressetext:

Fans of underground black metal music call Christophe Szpajdel the Lord of the Logos. This eponymous book is a collection of hundreds of Szpajdel's powerful logos, each of which captures the force of this genre anew.
The hallmark of Szpajdel's work is his surprisingly fluid combination of letters with visual elements from art movements such as art deco and art nouveau. But Szpajdel's most important source of inspiration is nature: roots and trees as well as bats and other creatures. In addition to the impressive selection taken from the thousands of logos this passionate metalhead has already created, Lord of the Logos also contains photos of dark forests, desolate moors, and gnarled branches that are closely related to his work.
Through his use of unusual aesthetic influences, Szpajdel has brought a new dynamic into the gothic visuality of heavy metal. He has not only succeeded in leaving his own visual mark on this music, but has expanded the canon of forms it uses. The book is done in the style of a black prayerbook, an appropriate choice for an artist whose fans in the black metal community worship him as the Lord of the Logos.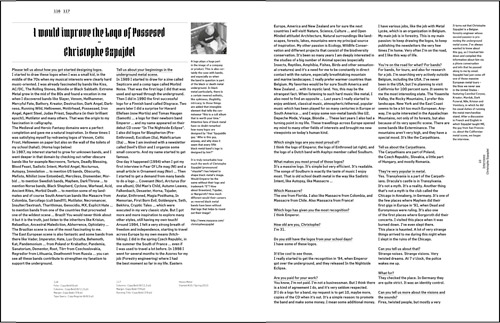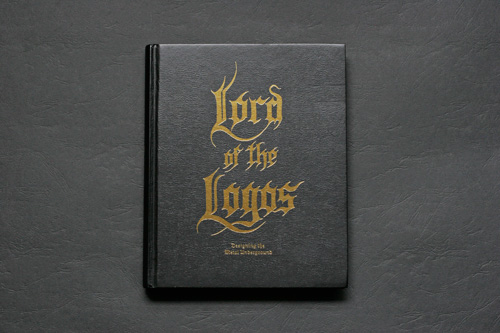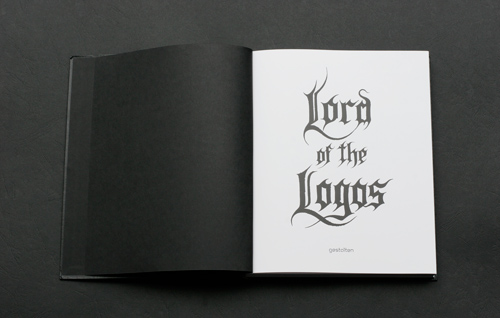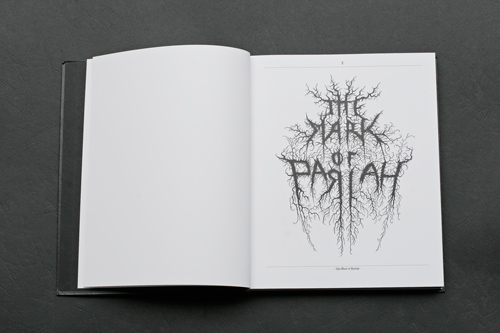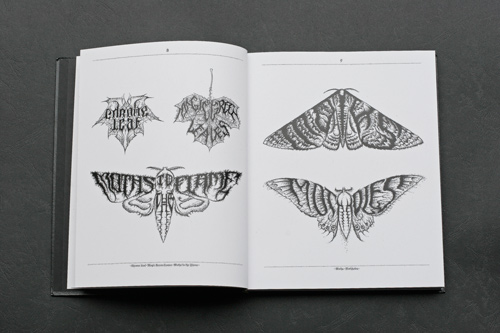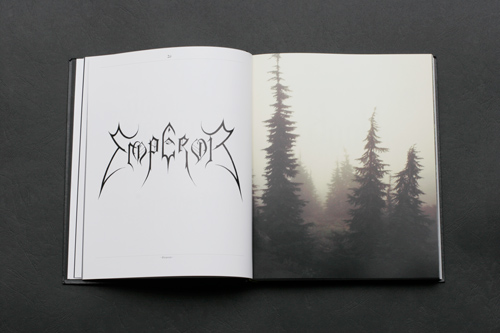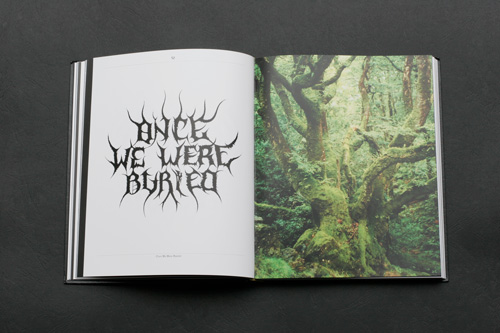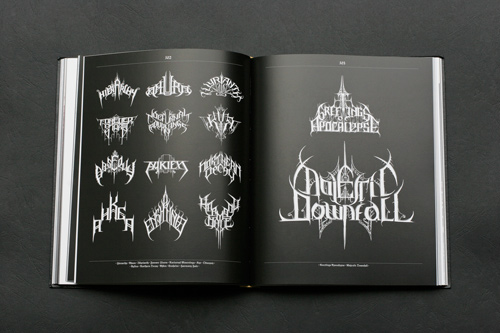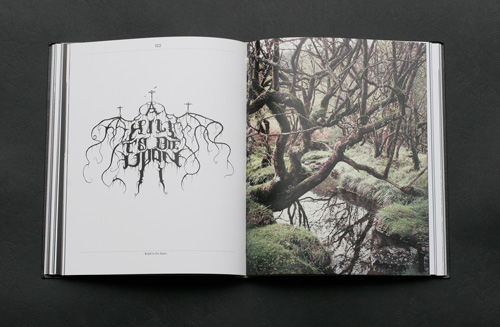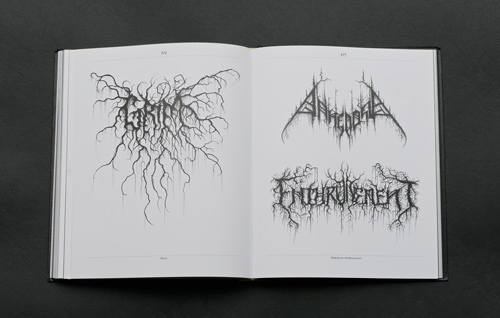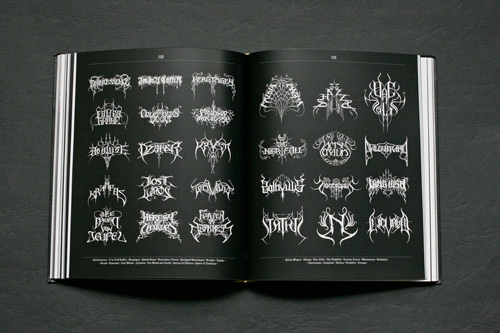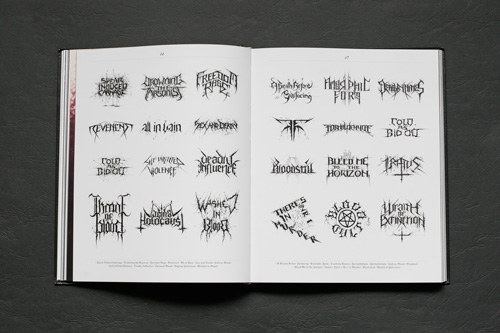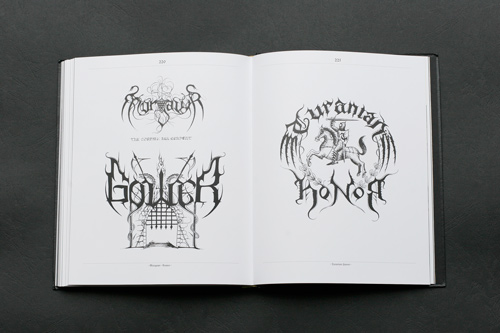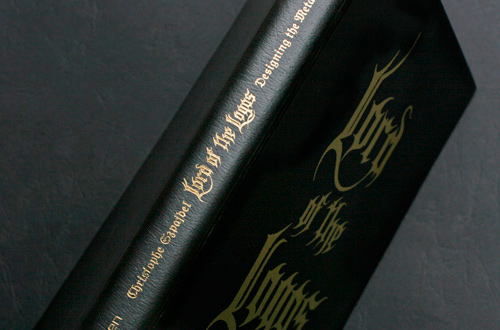 Verwandter Artikel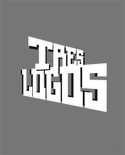 Mit Logos von Finest/Magma
Einige Logos von Magma Brand Design – wie das Slanted-Logo, Dragon Fly, Bergwerk und andere – sind in TRES LOGOS ...
Submitted by Tanja on 22.11.2006
in Books 3 comments
Nächster Artikel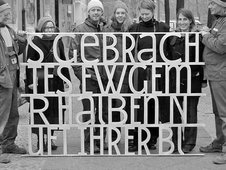 Alexander Branczyk (Xplicit Berlin)
Fontblog berichtet über ein sehr schönes Projekt von Alexander Branczyk, Xplicit Berlin welches er in ...
Submitted by lars on 11.05.2010
Vorheriger Artikel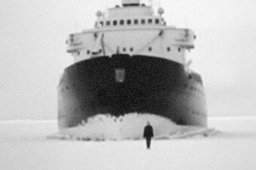 Akademie der Künste, Berlin – bis 20. Juni 2010
Ascheregen, Flug gestrichen – also nichts wie auf zu Fuss zum regionalen Gemüse. Die Sound- und Videoinstallationen ...
Submitted by hans schumacher on 11.05.2010