Neu herausgekommen und ab sofort erhältlich bei Neubau Berlin ist die NB-AntiQua Pro (TM).
Aus dem Pressetext:
Neubau is happy to announce the official retail start of the NB-AntiQua Pro Set (TM), 2012 OTF.
The complete set includes six typefaces: NB-AntiQua Pro Roman, NB-AntiQua Pro Roman Italic, NB-AntiQua Pro Nero, NB-AntiQua Pro Nero Italic, NB-AntiQua Pro Libro, NB-AntiQua Pro Libro Italic. Each typeface includes 420+ glyphs (approx. 3184 kerning pairs) and supports 33+ latin languages.
Original typeface design by Stefan Gandl in 2009. Typeset extension by Stefan Gandl and Bhav Mistry in 2011/12.
Accompanying the release of NB-AntiQua Pro early birds will be able to order the following limited edition items:
NB-Antiqua T-Shirts
NB-Antiqua Poster
Poster + T-Shirt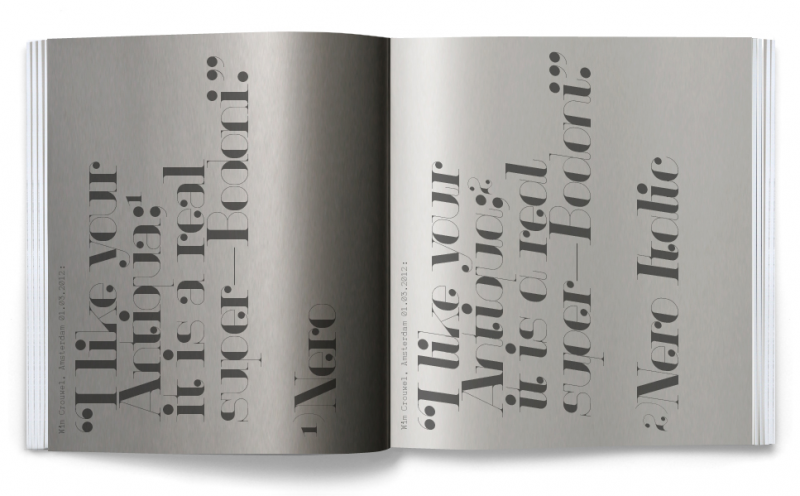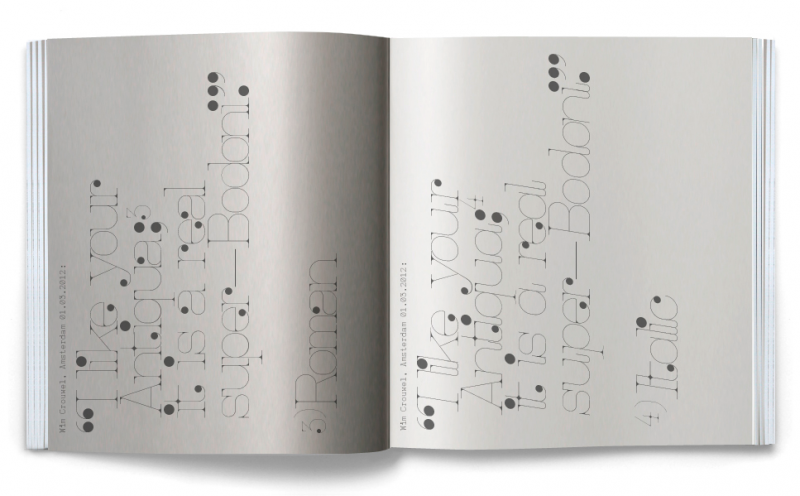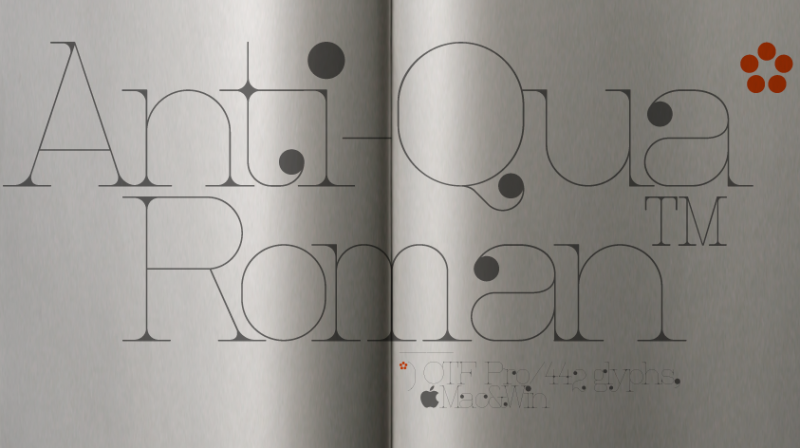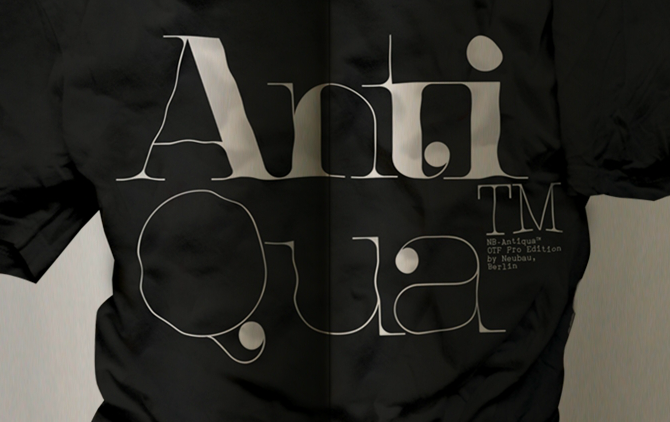 www.NeubauBerlin.com
Verwandter Artikel
New typefaces
Neu herausgekommen bei Neubau Berlin sind die Schriften NB-Grotesk-Mono (TM), NB-Grotesk-Typewriter (TM), ...
Submitted by Christiana Teufel on 14.11.2011
Nächster Artikel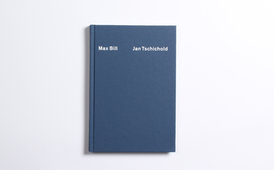 Max Bill kontra Jan Tschichold
Das Buch der Typografiestreit der Moderne, von Hans Rudolf Bosshard verfasst und 2012 ...
Submitted by Melisa on 09.08.2012
in Books
Vorheriger Artikel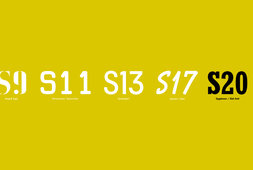 Call for Entries
Slanted #20 wird sich mit den sogenannten Egyptienne / Slab Serif Schriften beschäftigen. Im frühen 19. Jahrhundert ...
Submitted by Julia on 03.08.2012
in Design, Graphics, Illustration, Photography, Study Projects, Type Foundries, Typefaces