Unser erstes Interview fand im World Trade Center 1 (Architekt Daniel Libeskind) mit Nicholas Blechman, CD vom THE NEW YORKER statt.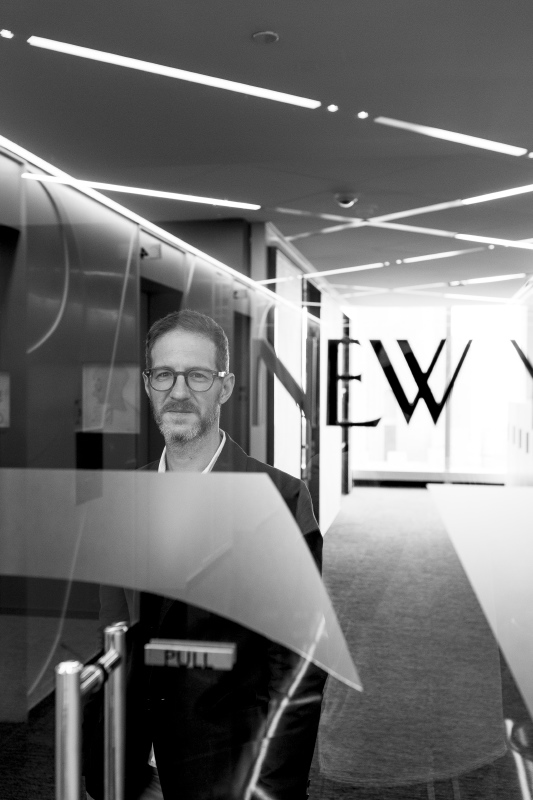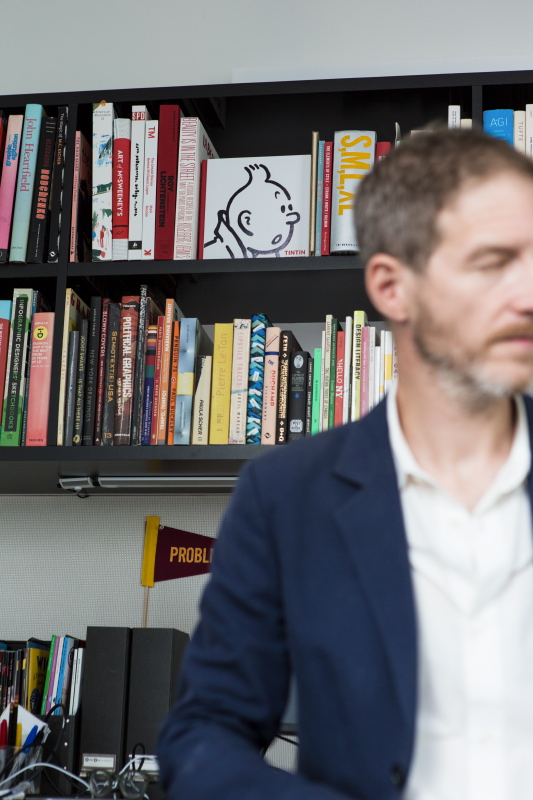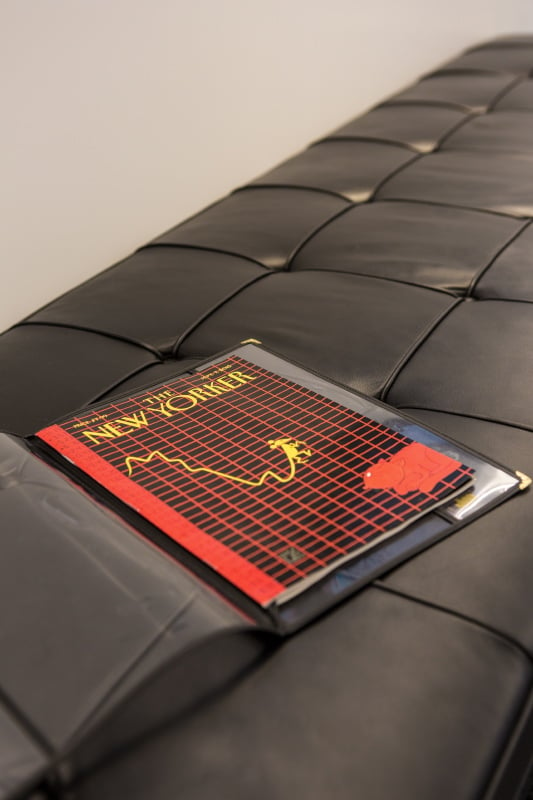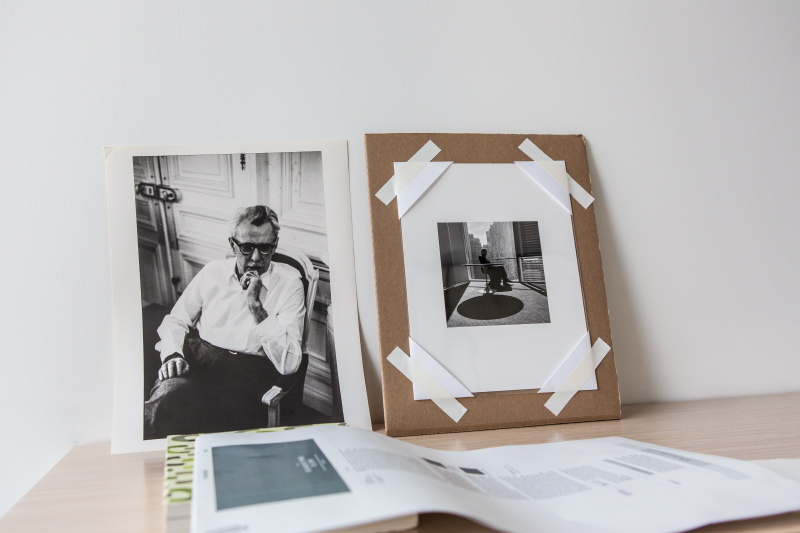 Von dort fuhren wir nach Brooklyn, um uns in der Pencil Factory mit Jesse Ragan zu treffen. Das Gebäude gehörte einst Faber (heute bekannt als Faber-Castell). Jesse entwickelt zahlreiche Schriften welche demnächst unter eigenem Label veröffentlicht werden. Bekannt geworden ist er u.a. für seine typografischen Illustrationen und Wortmarken.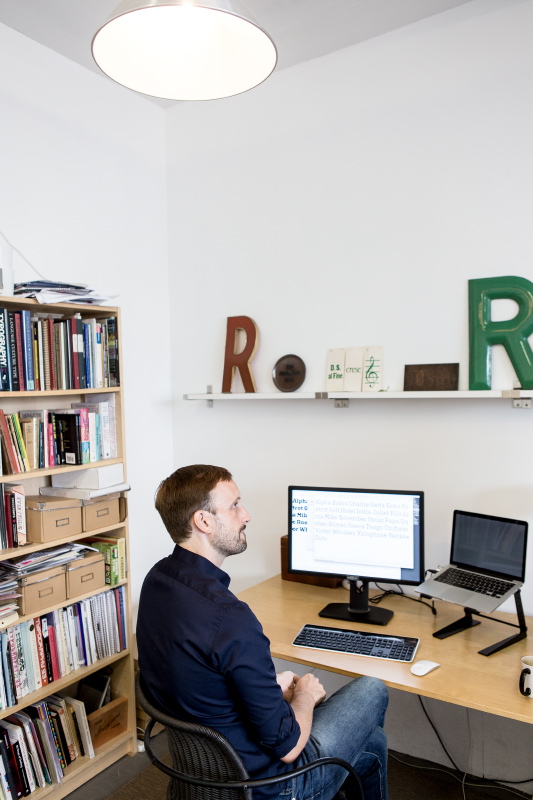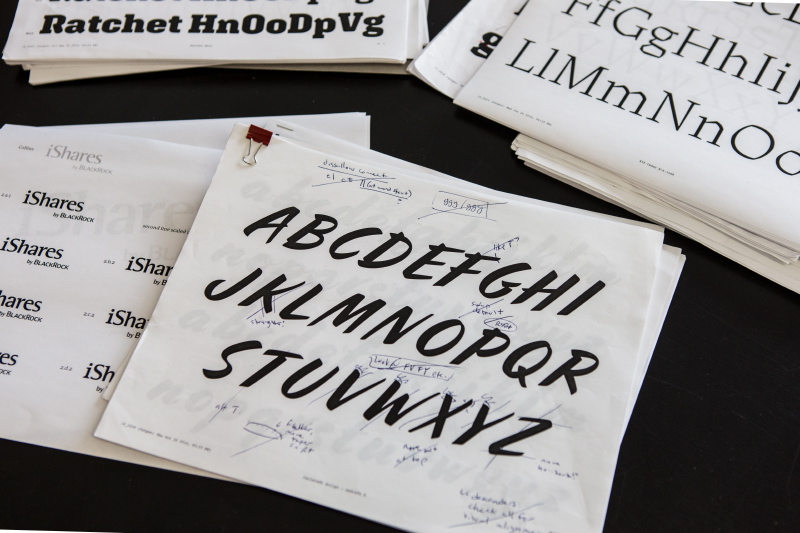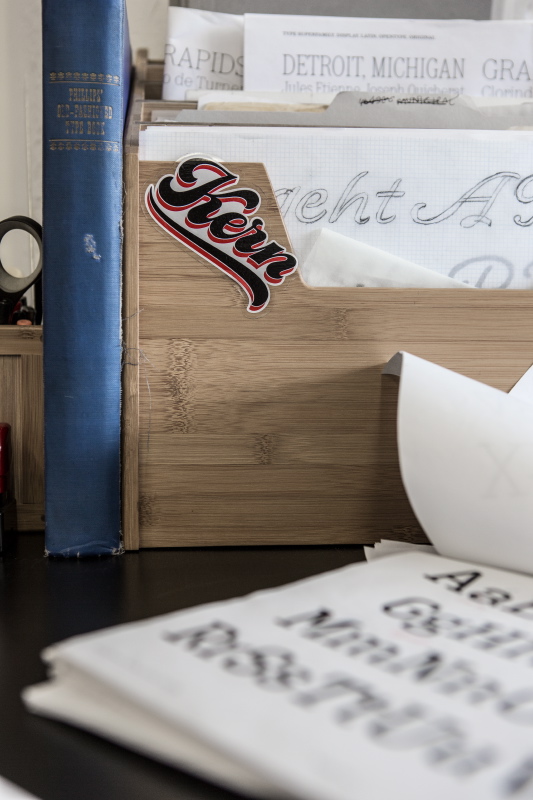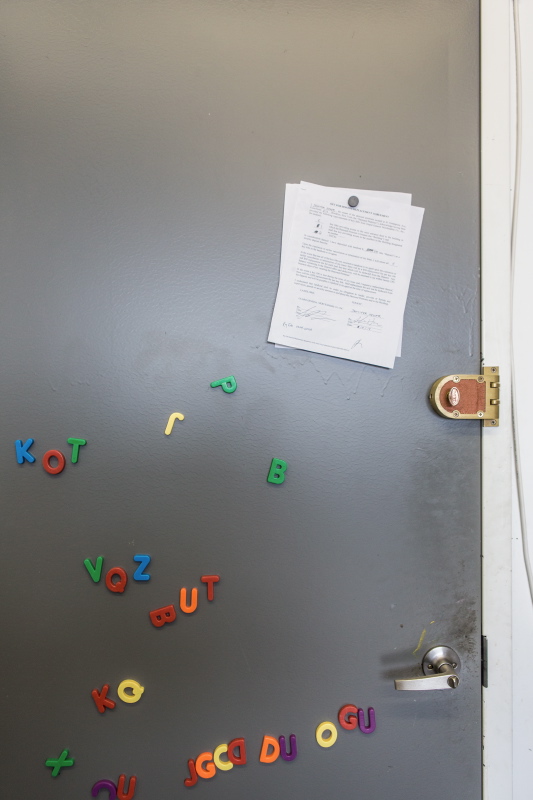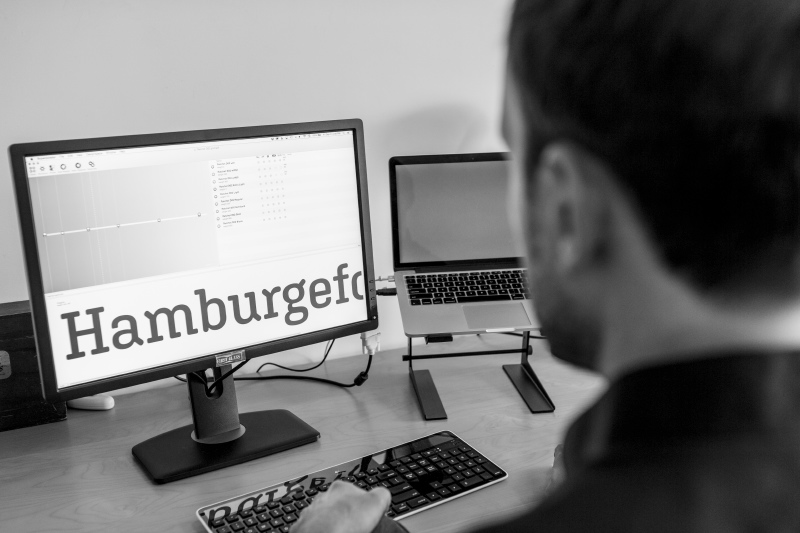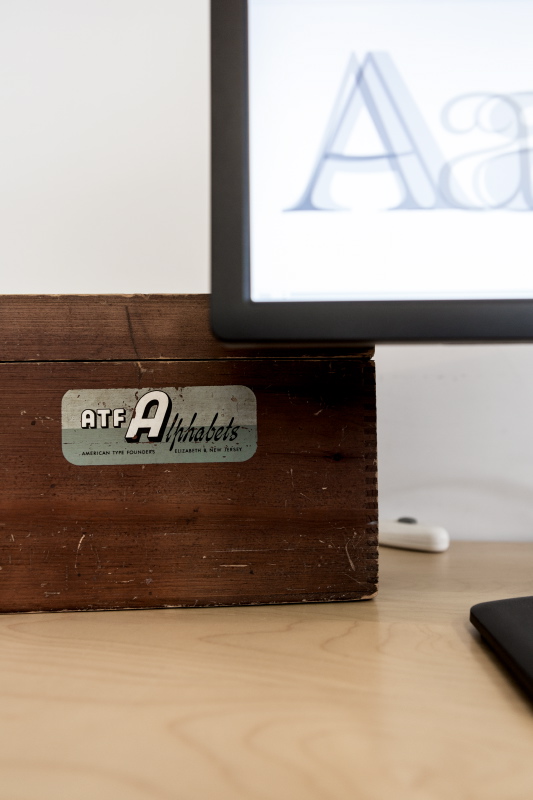 Dierekt daneben befindet sich das Studio von Paul Hoppe, ein guter Freund aus Pforzheimer Zeiten und seit über 8 Jahren in NYC als Illustrator unterwegs.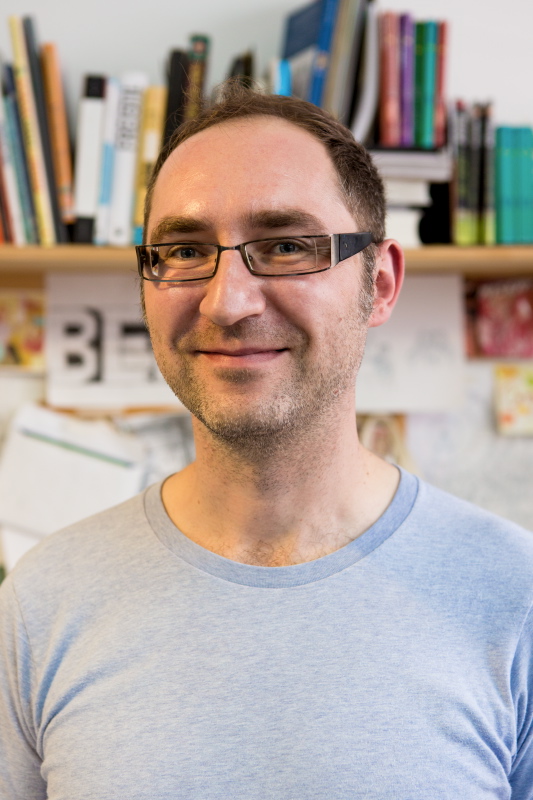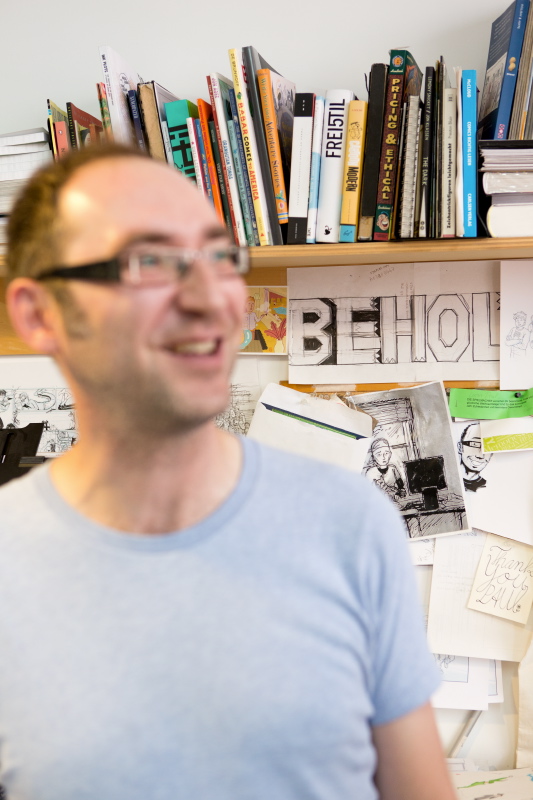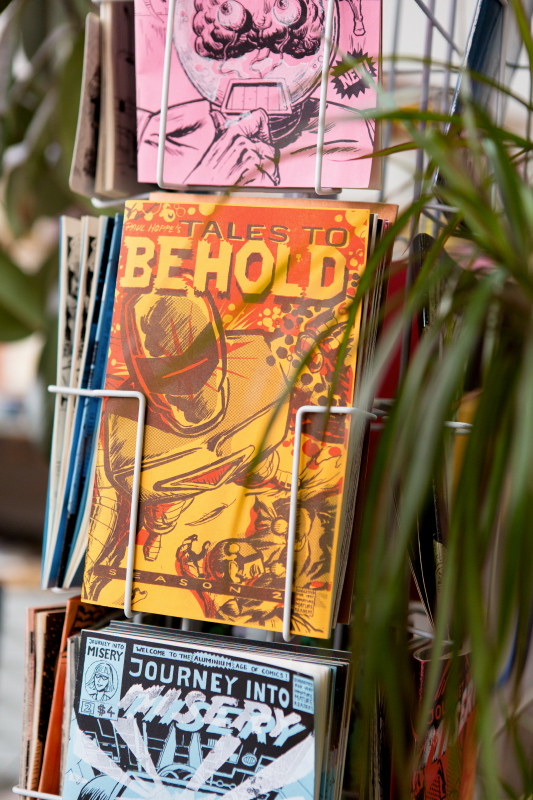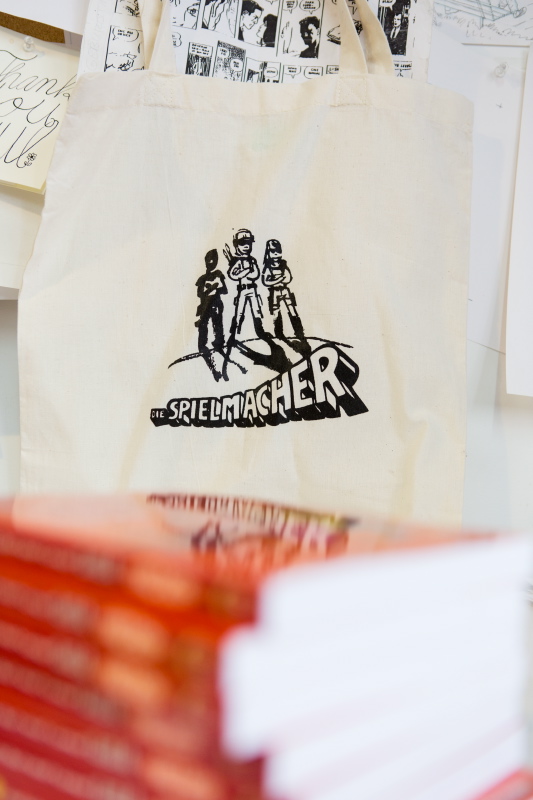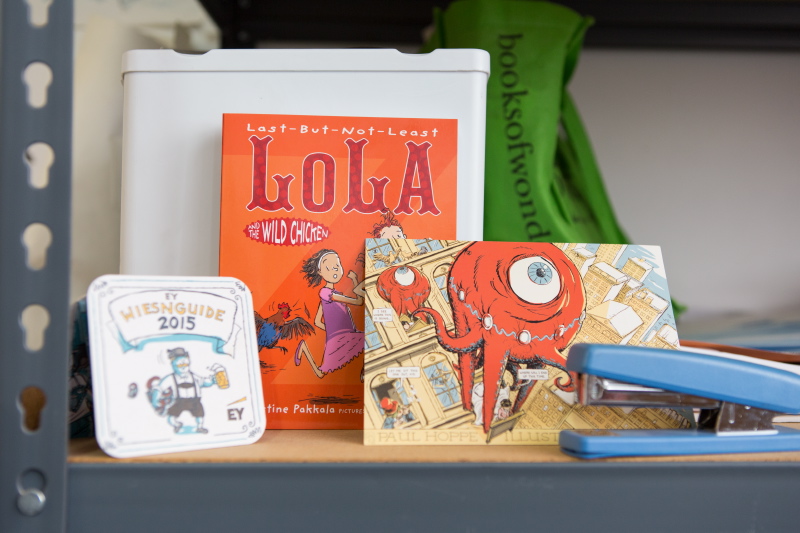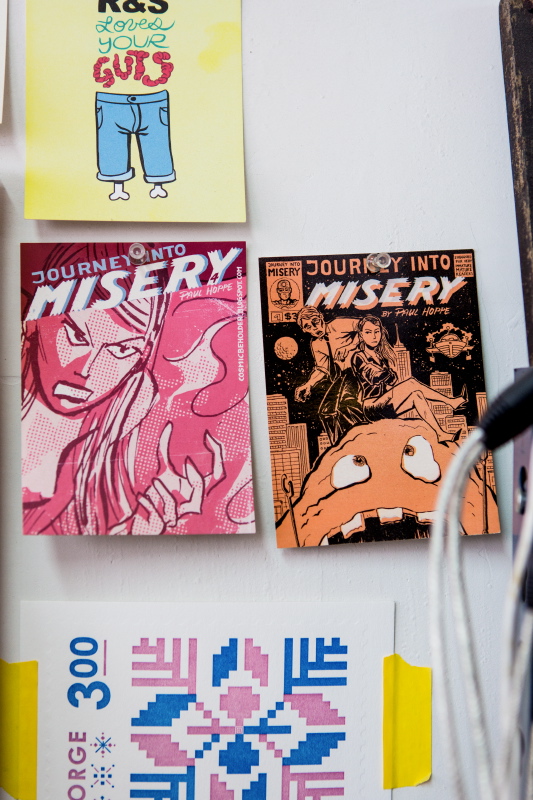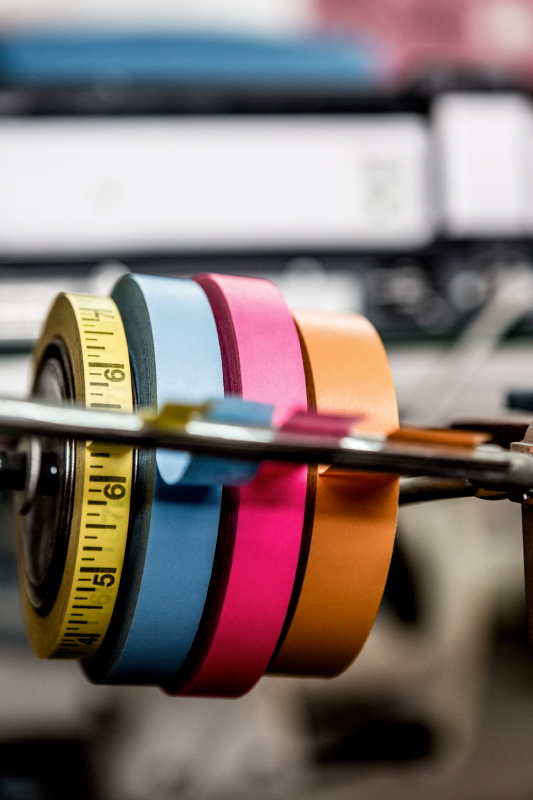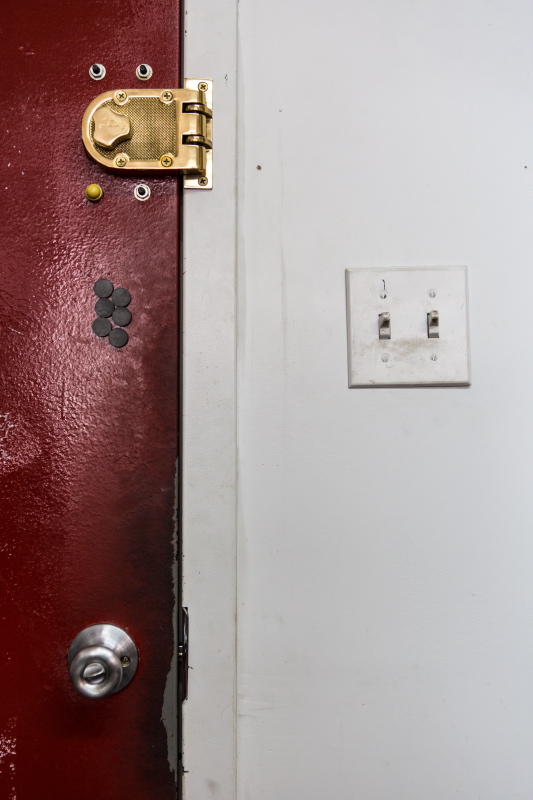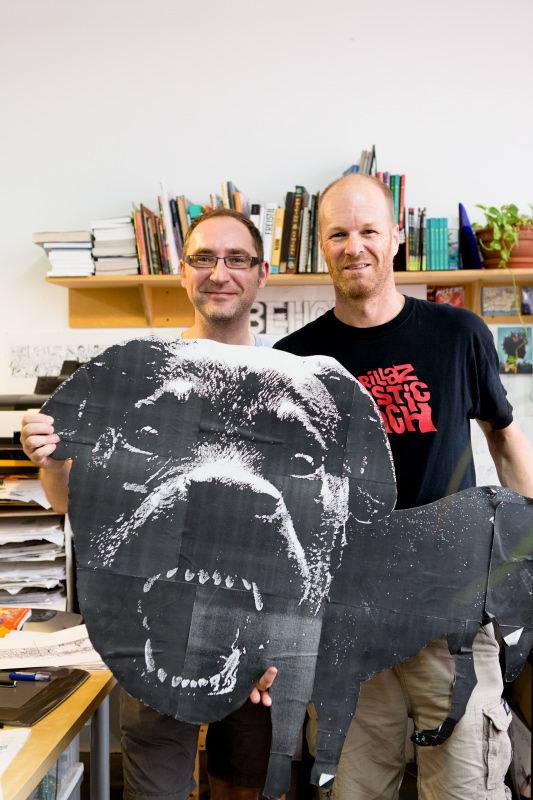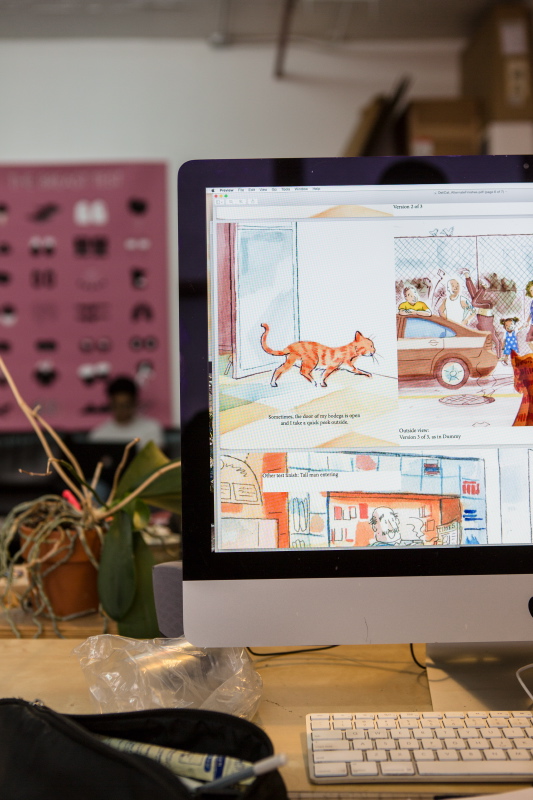 Paul & Jesse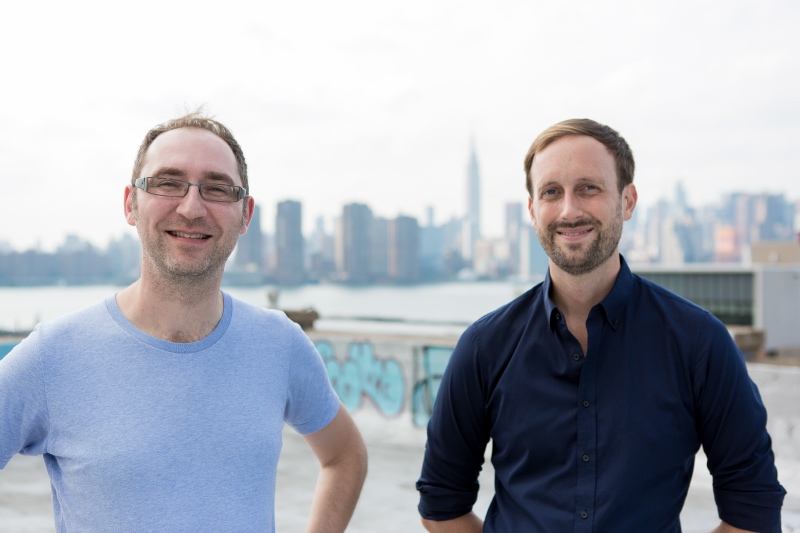 Paul teilt sich das Studio mit Jennifer Heuer. Sie gestaltet in erster Linie Buchcover und wird für die Slanted NYC Ausgabe ein Fontnames Illustrated gestalten.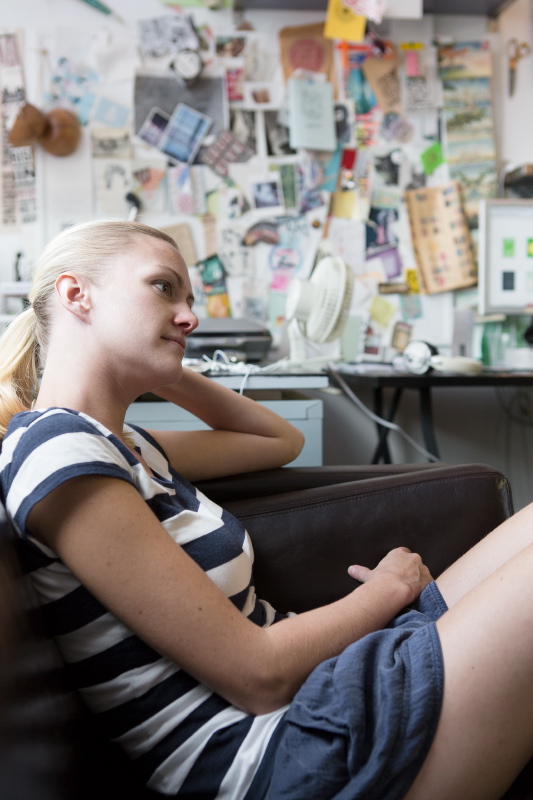 Zum Feierabend-Bier trafen wir dann noch Richard Turley, Senior VP of Visual Storytelling & Deputy Editorial Director at MTV (einst Art Director and Senior Designer von The Guardian, gefolgt von Bloomberg Businessweek's). Ein merkwürdiges Interview in den Straßen von NY, demnächst zu sehen auf dem Slanted Video-Kanal.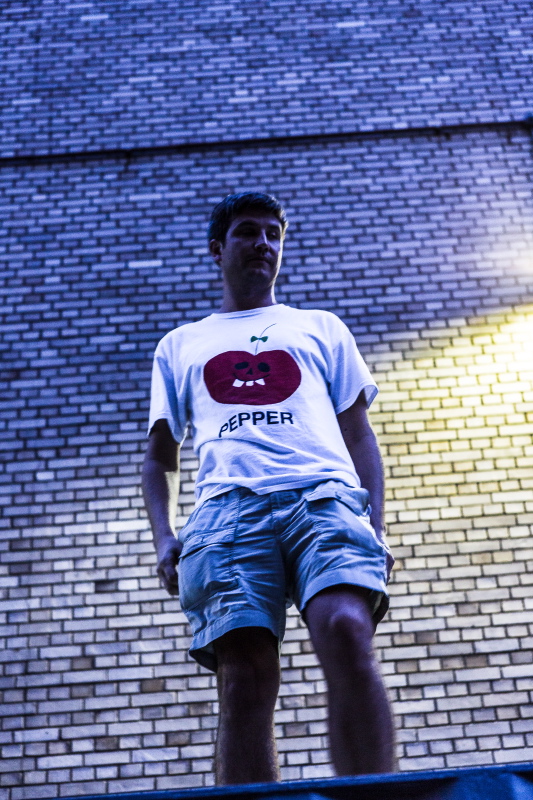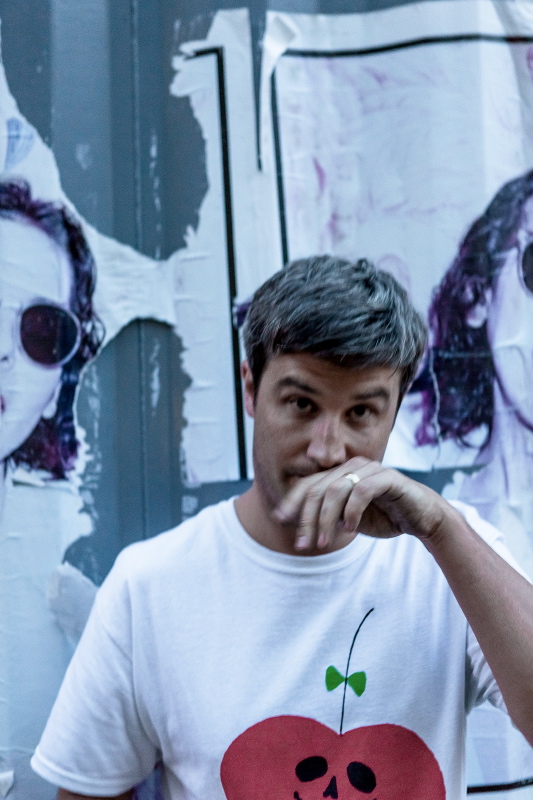 Folgt unserer Reise in Bildern hier auf dem Blog und freut euch auf das neue Magazin, welches ihr bereits jetzt zum vergünstigten Preis vorbestellen könnt. Die Video-Interviews unserer Reise findet ihr zum Release der Ausgabe im November unter videos.slanted.de
Fotos: Lars Harmsen und Jochen Sand
Verwandter Artikel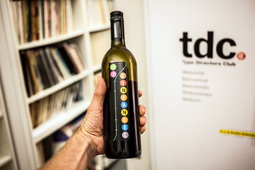 Slanted ❤︎ NYC
Tag 2 in NYC – wir besuchten Carol Wahler und Diego Vainesman vom Type Director's Club NY und freuen uns, dass uns ...
Submitted by Julia on 03.09.2015
Nächster Artikel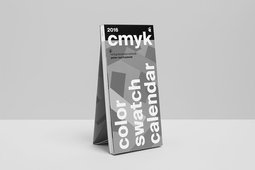 Der CMYK Color Swatch Calendar von Peter von Freyhold besteht aus wochenweise zusammengetragenen Tages-Farbstreifen. ...
Submitted by Carlotta on 07.09.2015
in Design
Vorheriger Artikel
Die fortschreitende Globalisierung vernetzt Menschen und Ideen über Grenzen hinweg. Das Thema Internationalität ist ...
Submitted by Carlotta on 04.09.2015