Das Buch Packaging Design ist eine Einführung in die Grundsätze des "Verpackungsdesigns", mit vielen Bildern und erläuternden Texten.
Einige der Produkte kennt man, einige nicht – das ist wie, wenn man im Fernsehen
eine Sendung mit den besten internationalen Werbespots anschaut.
Zum Buch: Es deckt die gesamten Designprozesse – vom Konzept, über die Kreation bis hin zur Produktion ab. Ein Kapitel handelt zum Beispiel allein über Packaging Design und Branding, also die Markenbildung, die damit verbunden ist. Es geht dabei um die Wichtigkeit von Dingen wie Form, Sound, Logos oder die Erweiterung einer Marke. Kein ganzes Kapitel, aber ein Teilbereich bei den Werkzeugen der Designer widmet sich der Typographie, genauer der Schriftwahl und dem Spacing. Zahlreiche aktuelle Beispiele, aber auch die Entwicklung und Veränderung von Verpackungsdesigns sind darüber hinaus Themen des Buches. Aus Copyrightgründen können wir Euch leider nur zwei Innenseiten zeigen.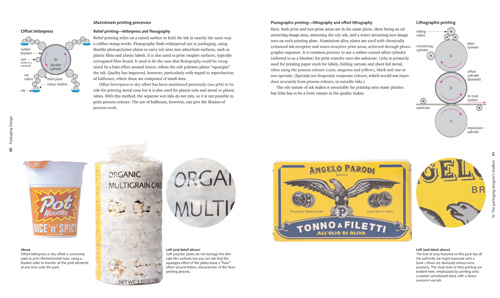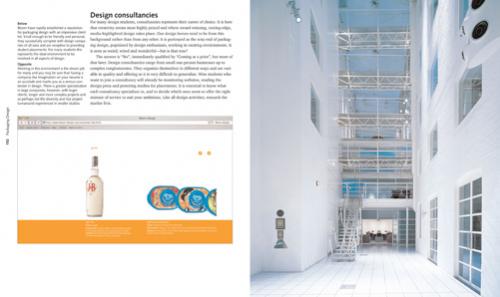 Informationen von Laurence King:
Packaging Design ist Teil der Serie "The Portfolio Series" von Laurence King.
All diese Bücher sind von bekannten Tutoren geschrieben, die an Kunst- und Design-Schulen unterrichten. Es geht darin um Themen wie:
- den historischen und kulturellen Kontext zu den jeweiligen Themen
- praktische Infos und Methoden
- Infos zu professionellen Methoden und Berufen
- eine umfassenden Referenzbereich mit einem Glossar und Daten zu dem Branchenschlüssel.
Verwandter Artikel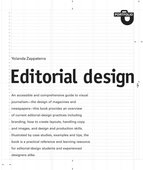 von Yolanda Zappaterra
The New York Times Magazine, The Guardian, Wired, Zembla, Harpers Bazaar oder VOGUE sind nur ein paar Beispiele der ...
Submitted by Tanja on 29.10.2007
in Books 20 comments
Nächster Artikel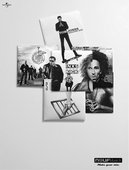 Schöne Kampagne
Schöne Kampagne von neufmusic.fr: Make Your Mix. Da kriegt man doch gleich Lust, seine eigene Plattensammlung ...
Submitted by Boris on 06.11.2007
in Findings, Music 3 comments
Vorheriger Artikel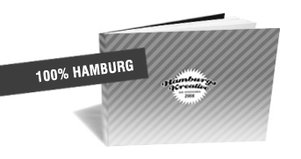 Die mittlerweile vierte Ausgabe von "HAMBURGS KREATIVE - DAS VERZEICHNIS" steht in den Startlöchern. Das ...
Submitted by Tanja on 06.11.2007
in Books 3 comments