Dieses Sticker-Heft ist ein Special zum Pictoplasma Berlin 2015 Festival und zeigt Aufkleber-Beiträge der Pictoplasma Academy – eine Auswahl von hervorragenden Characterdesigns von Illustratoren und Designern aus der ganzen Welt! Dieses Heft in ein absolutes Special, denn es ist mit 500 Stück streng limitiert und eigentlich schon jetzt ein Sammelobjekt und wird wohl nicht sehr lange verfügbar sein!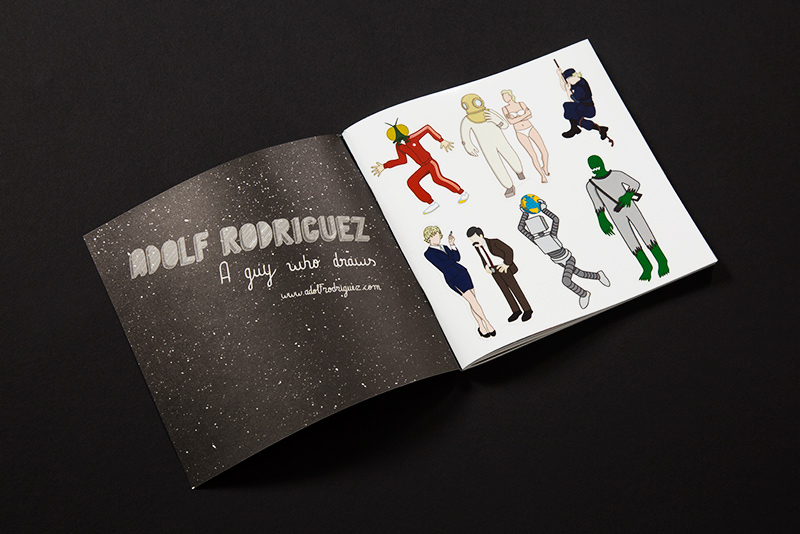 Slanted verlost 3 Ausgaben der Pictosquad Special Edition. Um an der Verlosung teilzunehmen, schreibt eine Mail mit dem Betreff »The Pictosquad« und Angabe eurer vollständigen Postadresse (für den Versand) an verlosung@slanted.de. Die Verlosung endet am Freitag, den 19.06.2015 um 11 Uhr. Wer an der Verlosung teilnimmt erklärt sich damit einverstanden, News von Slanted zu erhalten. Der Rechtsweg ist ausgeschlossen. Viel Glück!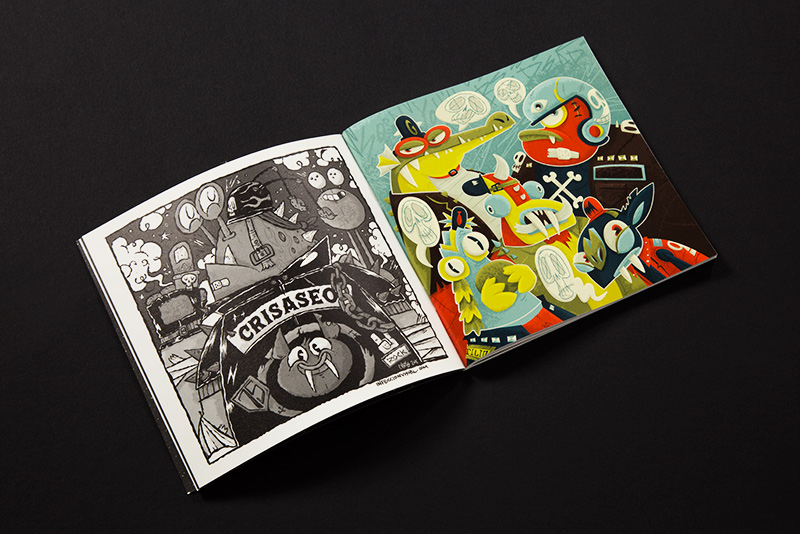 These are the artists contributing their stickers to this special:
Adolf Rodriguez (Spain) – www.adolfrodriguez.com
Avassi (Bolivia) – www.avassi.com
Adisak Jirasakkasem (Thailand) – www.helloshelly.com
Christian Michel (Mexico) – www.infeccionvisual.com
Garry Buckley (New Zealand) – www.garrybuckleyportfolio.wordpress.com
Gerome Jean (Belgium) – www.grmjean.tumblr.com
Ikumi Nakaya (Japan) – ikumi.jimdo.com
Irene Feleo (Australia) – www.irenefeleo.com
January Sunray (India) – www.sujaynarayan.com
Jasmine Parker (UK) – www.jasmineillustration.com
Karina Posborg (Denmark) – www.karinaposborg.dk
Angry Duck (Norway/Scotland) – www.argaankan.com
Kukka-Maria Kiuru (Finland) – www.kmkiuru.tumblr.com
Lucilux (Chile) – www.lucilux.de
Guizo (Perú) – www.guizo.pe
Mélanie Baillairgé (Canada) – www.melaniebaillairge.com
Michel Martins (Netherlands) – www.facebook.com/Michelcopacabanaillustration
Nasti (Russia) – www.rundoggyrun.net
Okeiko (Estonia) – www.behance.net/okeiko
Renata Miwa (Brazil) – www.renatamiwa.com
Sernuretta (Turkey) – www.sernuretta.blogspot.com
Tanya Marriott (New Zealand) – www.tanyamarriott.co.nz
Thea Harksen (Germany) – www.design-harksen.de
T-wei (New Zealand) – t-wei.tumblr.com
Yamahamay (Finland) – www.yamahamay.tumblr.com
Yumi Oh (Korea) – www.ohyouliar.com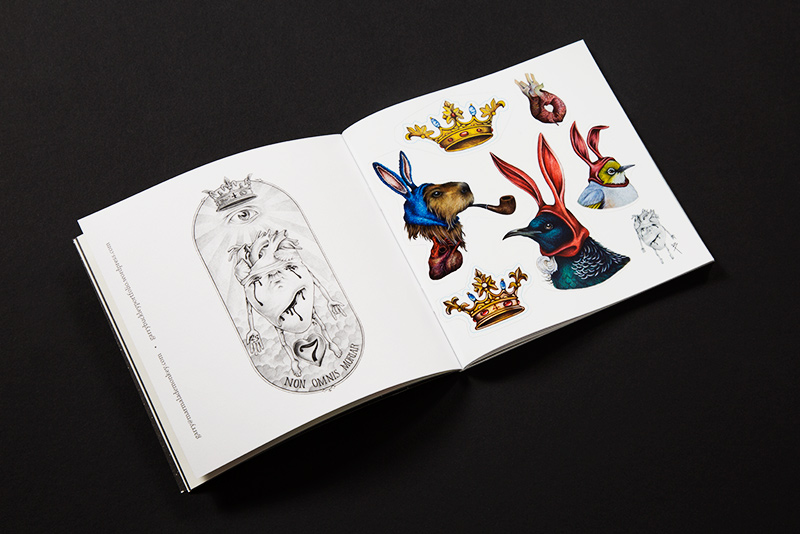 The Pictosquad
Verlag: International Neighborhood Verlag
Veröffentlichung: April, 2015
Team: Matthias Speck, Matthias Marx, Matthias Müller, Andreas Ullrich, Sina Schindler
BilBolbul-Team: Elena Orlandi, Emanuele Rosso
Aufkleberdruck: www.stickma.de
Umfang: 56 Seiten
Format: ca. 15 x 15 cm
Sprache: Englisch
Specials: über 150 herauslösbare Aufkleber
Preis: 12,90 Euro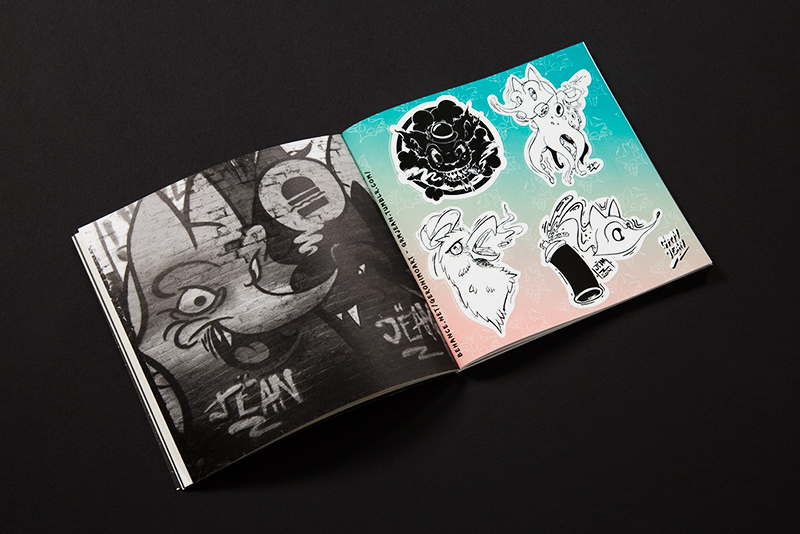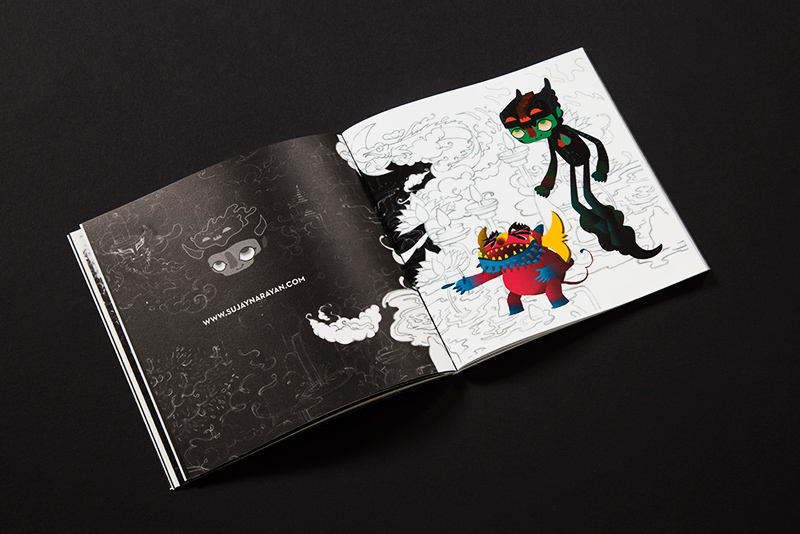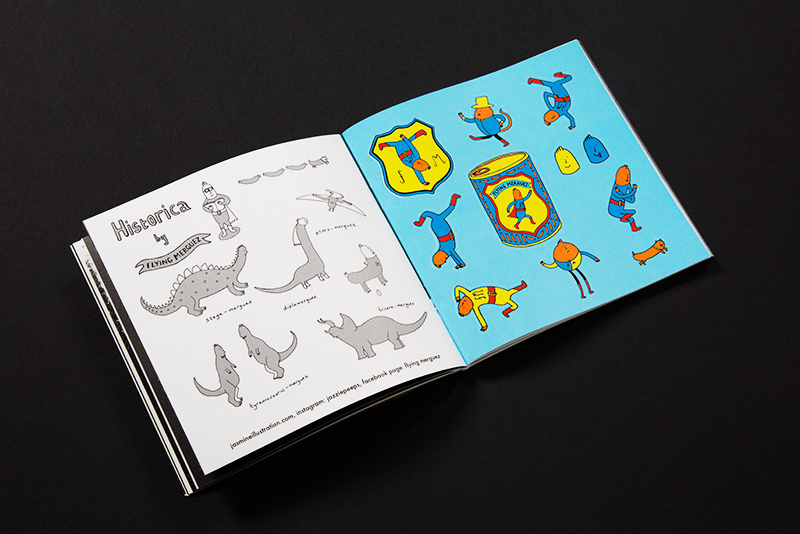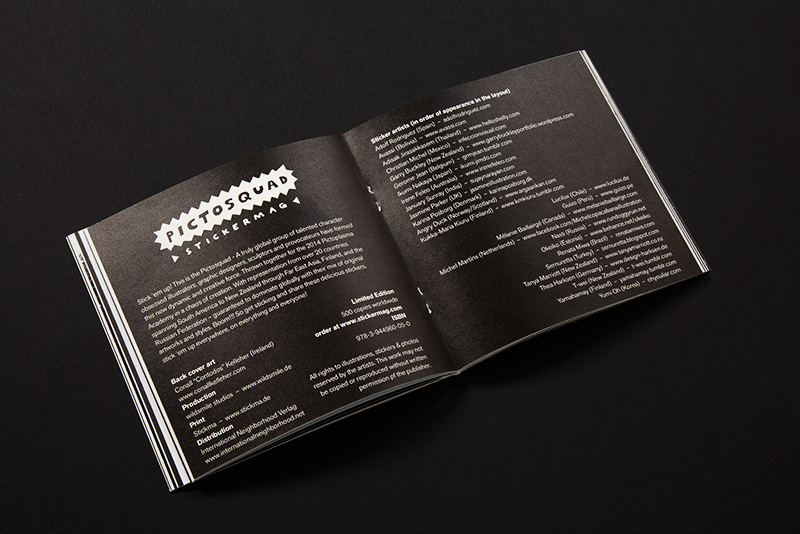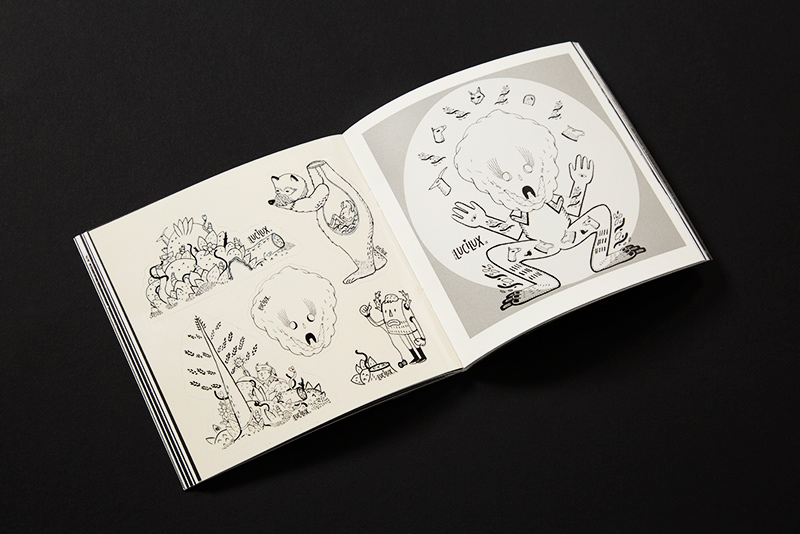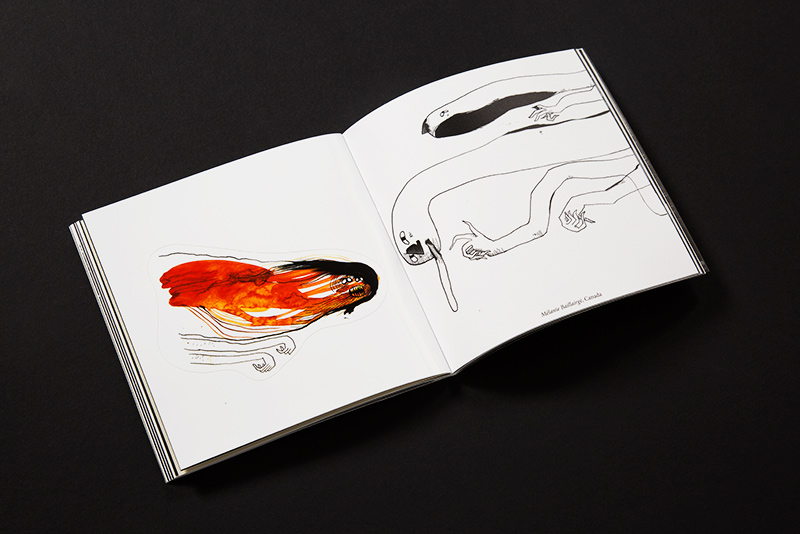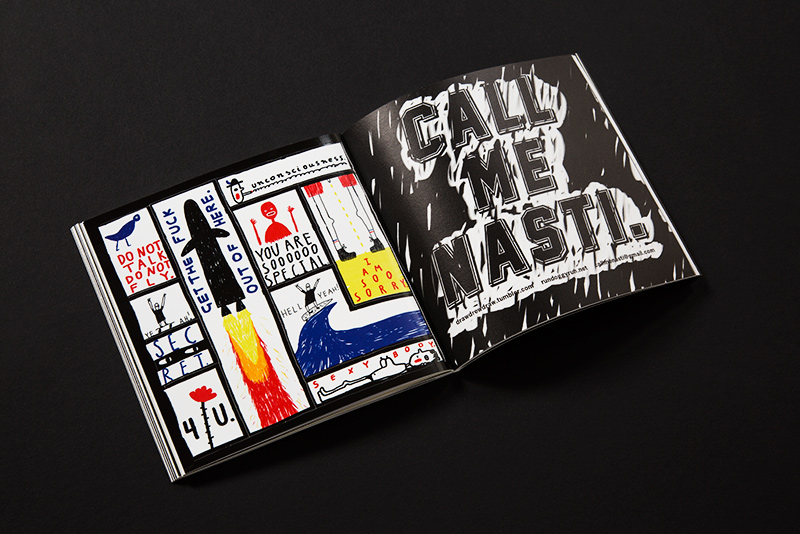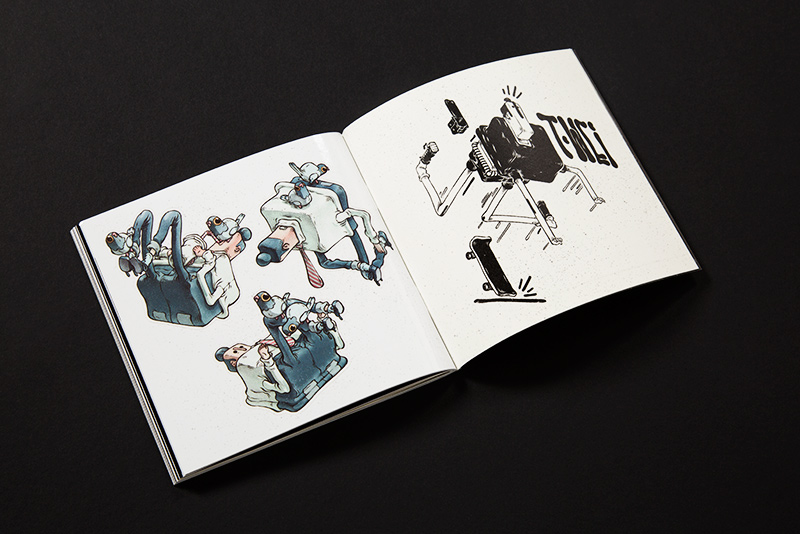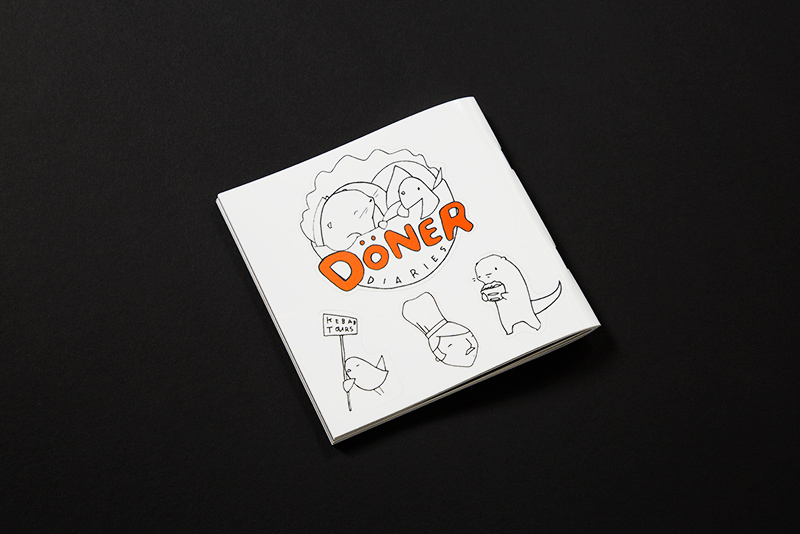 Verwandter Artikel
Kurz vor Weihnachten ist das neue Klebstoff-Magazin mit seiner 8. Ausgabe erschienen. Dieses Mal ist es ein ...
Submitted by Julia on 20.01.2015
Nächster Artikel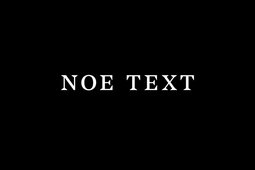 Schick Toikka
Noe Text ist eine Schrift Familie mit scharfen, dreieckigen Serifen. Schick Toikka hat Noe Text's Details so ...
Submitted by Leopold on 16.06.2015
Vorheriger Artikel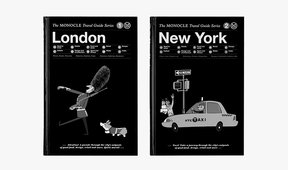 London & New York

Das in 2007 in London gegründete Magazin Monocle ist auf der ganzen Welt zu Hause. Dank seines Netzwerks aus ...
Submitted by Leopold on 15.06.2015