a picture a day ist ein Fotoprojekt und eine Webseite, die der allgemeinen Bilderflut damit begegnet, Bilder aus dem Alltag täglich zu zeigen – eines pro Tag. Quellen sind der Fundus der Kuratoren und Bilderzeuger Matthias Schmidt und Jule Steffen, aka kikkerbillen
Aktuell wird das Projekt für Gäste geöffnet, die eine Woche lang sieben eigene Fotos ihrer Sammlungen im Rahmen des non-profit Projektes zeigen möchten (call for submissions: hier sind die Details). You are kindly invited to join the project!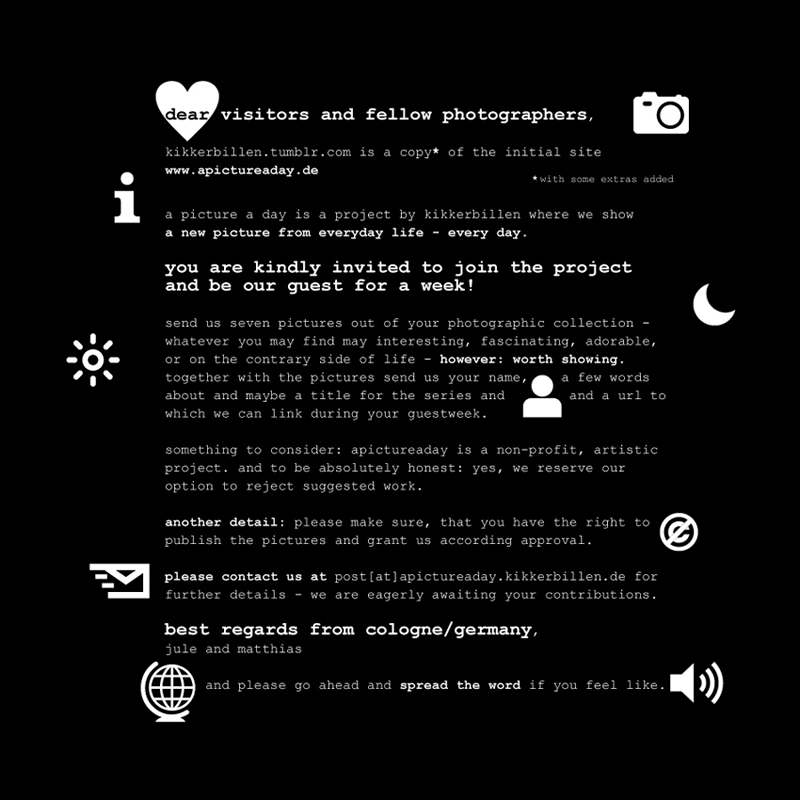 Verwandter Artikel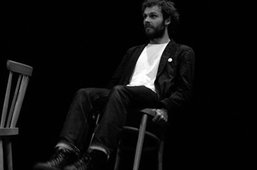 lädt zum Mitmachen ein
Daniel Eatock, lebt und arbeitet als Outsider-Designer, Quasi-Künstler und "konzeptioneller Macher materieller ...
Submitted by Tanja on 03.06.2008
Nächster Artikel
A Catalogue about Conspiracy, Theft, Possession and Heritage. Art Handling in Oblivion assembles five art ...
Submitted by Melisa on 10.08.2012
Vorheriger Artikel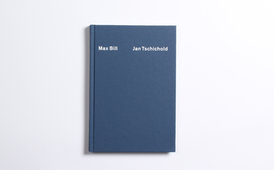 Max Bill kontra Jan Tschichold
Das Buch der Typografiestreit der Moderne, von Hans Rudolf Bosshard verfasst und 2012 ...
Submitted by Melisa on 09.08.2012
in Books