Ale Paul und Angel Koziupa von Sudtipos kombinieren verschiedene handschriftliche Stile des letzten Jahrhunderts und kreieren die neue Platinus Script Pro Familie. Eine passende Schrift zum Fest für Geschenke, Karten, Einladungen und andere schöne Nachrichten.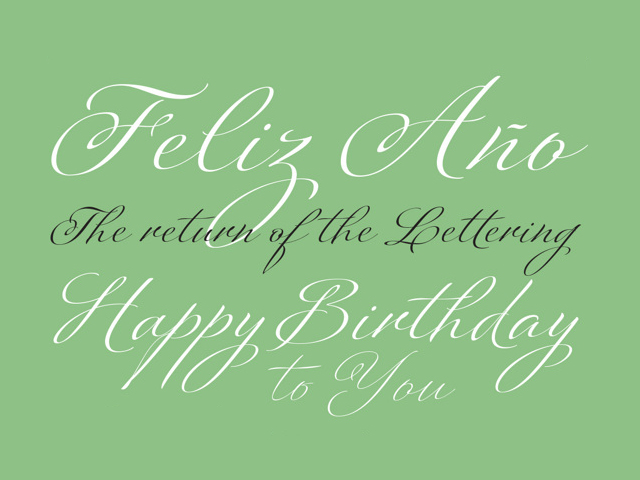 Pressetext: Platinus Script Pro is the latest example of what has now become a Sudtipos tradition: Adapting conventional calligraphic methods from the last two centuries to produce modern digital scripts for the current one.
This time the resulting font explores the evolution of invitation scripts from the classic commercial lettering of the 1930s to the ideas clearly visible in the greeting cards of the 1980s and 1990s. Most base characters are made up of a single stroke, with some of strokes driven from the top down, and some from the bottom up, putting the emphasis on the casual but precise fluidity of the hand an emphasis magnified by the expert use of loops and swashes everywhere.
The Platinus Script Pro family comes in two weights, each loaded with alternates and Latin-based langauge support, for more than 570 characters per font. Platinus Script Pro is great for product packaging, as well book covers, menus and greeting cards.
Platinus Script Pro
Foundry: Sudtipos
Designer: Angel Koziupa & Ale Paul
Veröffentlicht: Dezember 2012
Format: Opentype
Schnitte: Regular and Bold
Preis: pro Schnitt 69$, Beide Schnitte 89$
Hier gibt es die Schrift zu kaufen.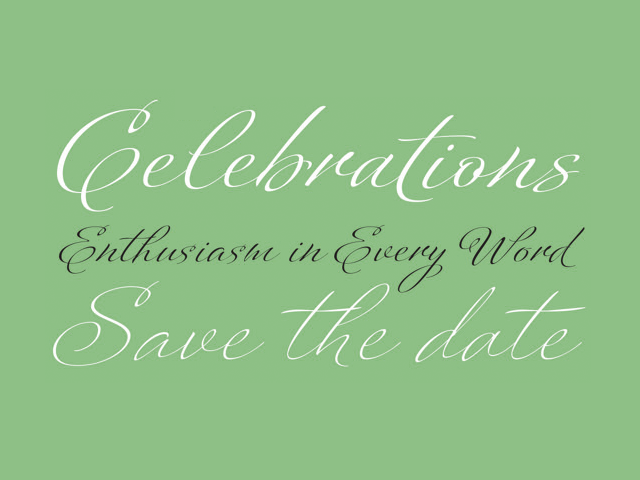 Verwandter Artikel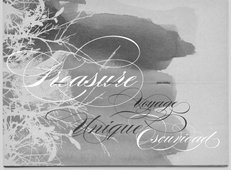 Sudtipos
Sudtipos is proud to announce the release of Burgues Script From schoolchildren to senators, every refined ...
Submitted by Boris on 31.05.2007
Nächster Artikel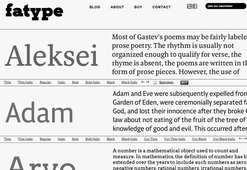 Yassin Baggar & Anton Koovit
Schriften gestalten Yassin Baggar und Anton Koovit schon etwas länger. Jetzt haben die beiden gemeinsam und ...
Submitted by Jannick Choon W... on 13.12.2012
Vorheriger Artikel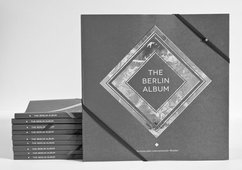 Berlin ist zum Mythos geworden, insbesondere unter Kreativen. Unsere Hauptstadt zieht seit langem Menschen, nicht ...
Submitted by Julia on 12.12.2012