Progressiva ist die neuste Sans Serif Schriftfamilie von Ricardo Esteves Gomes von Outras Fontes, die sowohl für den Text- als auch Display-Einsatz bestimmt ist.
Pressetext: With some unique playful forms and a little bit condensed structure, the family is ideal for texts that require some personality and titles with great visual presence. Progressiva family is composed by 11 roman styles, from Thin to UltraBlack, giving a lot of space for visual variance. Each font includes some standard and discretionary ligatures as well as some alternative letterforms included in stylistic alternates and stylistic sets OpenType features. It's suitable for magazines, posters, packaging, advertising, signage systems, corporate material and so on.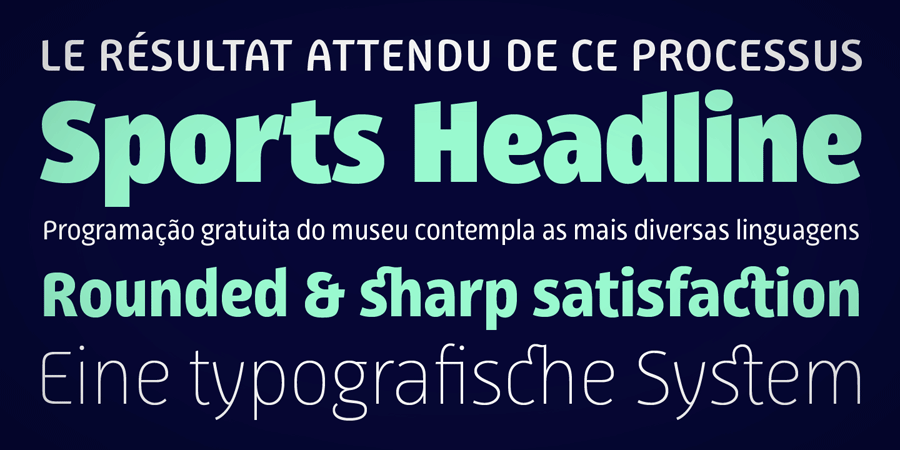 Progressiva

Foundry: Outras Fontes
Designer: Ricardo esteves Gomes
Veröffentlichung: Oktober 2013
Format: OpenType, Webfonts
Schnitte: Thin, Extra Light, Light, Book, Regular, Medium, Semi Bold, Bold, extra Bold, Extra Bold, Black, Ultra Black
Preis pro Schnitt: OpenType 24 $
Preis Familie: OpenType 120 $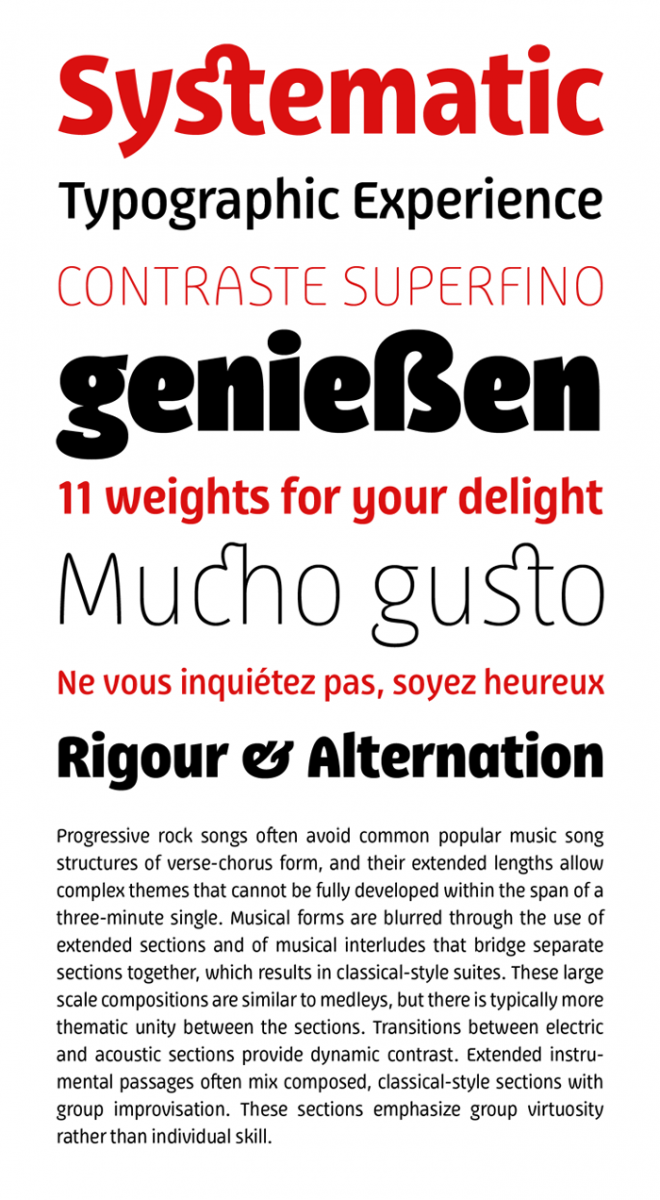 Zum Portfolio von outrasfontes
Weitere Beiträge von outrasfontes
Verwandter Artikel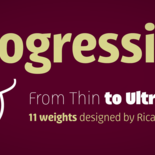 Progressiva is the new release from Outras Fontes. It is a sans serif type family for text and display usage. With ...
Submitted by outrasfontes on 09.10.2013
in Typography
Nächster Artikel
Stilnest, das ist ein junger Designstore für 3DGedrucktes, eine digitale Manufaktur für die zeitgenössische ...
Submitted by Julia on 10.10.2013
in Lotteries, Design, Objects 2 comments
Vorheriger Artikel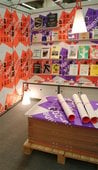 Seit heute ist die Buchmesse Frankfurt für Fachbesucher in vollem Gange (Publikumstage am Samstag und Sonntag). ...
Submitted by Julia on 09.10.2013