Durch Zufall habe ich diese Woche dieses Typo Memory entdeckt. Zwei Designer aus Sao Paulo Fábio Prata und Flávia Nalon belegen zusammen mit mir einen Kurs an der FH Mainz und stellten uns ihr Memory vor. Ursprünglich als Geschenk für Kunden ihrer Agentur ps.2 gedacht, hat das Memory nun den Weg über den Verlag BIS Publishers in den Vertrieb gefunden.
Das Memory umfasst 25 Schriften unterteilt in 9 Kategorien – von Antiqua, über Fraktur bis hin zu modernen Displayschriften, u.a. die Simple von Lineto. Auf den Karten sind Schriftname, Gestalter, Jahr, Foundry, Land und dazugehörige Kategorie vermerkt. Zu sehen ist jeweils der Buchstabe A in Versal und Gemeine.
Um die richtigen Paare auszumachen, ist nicht nur das übliche gute Gedächtnis gefragt, sondern in diesem Fall auch ein Auge für typografische Details; um zum Beispiel Frutiger und The Sans oder Helvetica und Akzidenz Grotesk nicht zu verwechseln.
The Quick Brown Fox Jumps over the Lazy Dog
Typeface Memory Game
Gestaltung: ps.2 arquitetura + design
Verlag: BIS Punlishers
Veröffentlichung: 2010
Umfang: 50 Spielkarten
Sprache: Englisch
Specials: Box mit Anleitung (Kurzinfos über die historische Entwicklung von Schrift, Erklärung typografischer Fachbegriffe)
ISBN: 978-90-6369-221-6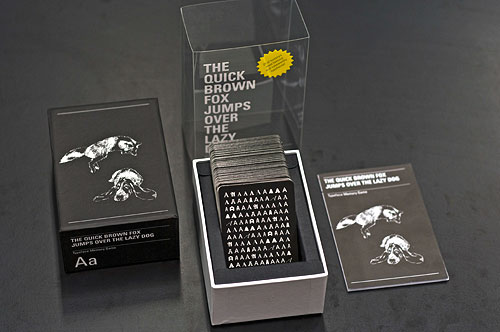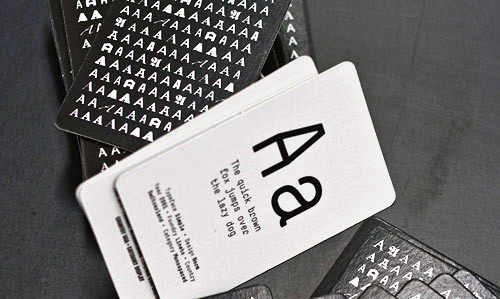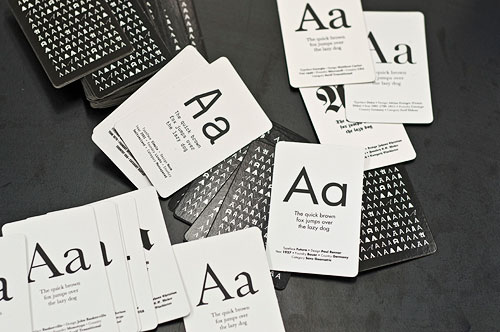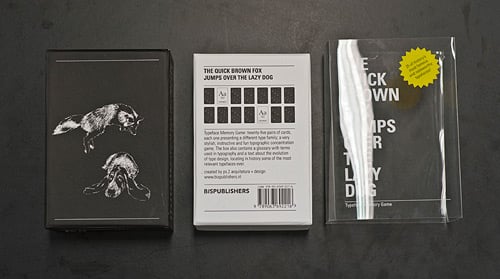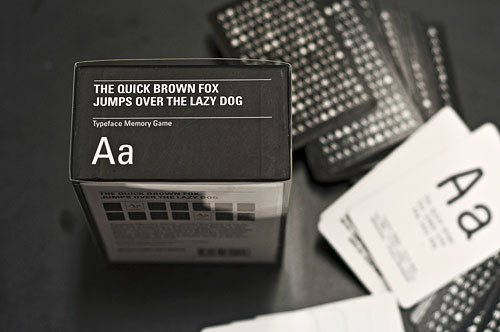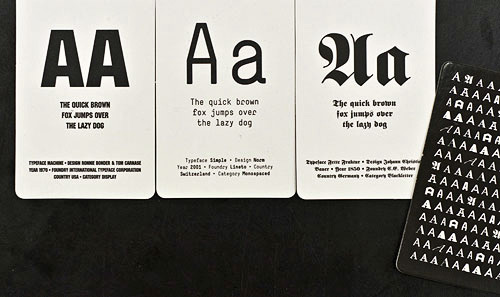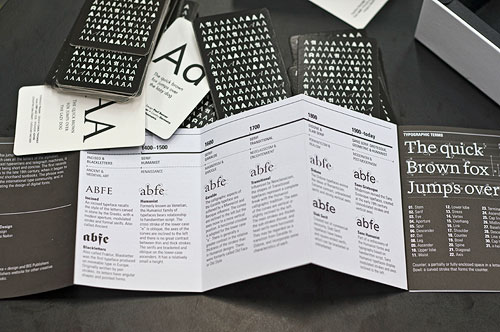 Mir persönlich gefällt die ursprüngliche Verpackung des Memorys eingeschweißt in Vakuum Plastikfolien (eigentlich für Lebensmittel) noch viel besser. Hier ein paar Bilder dazu: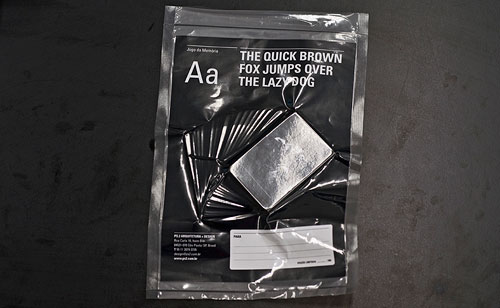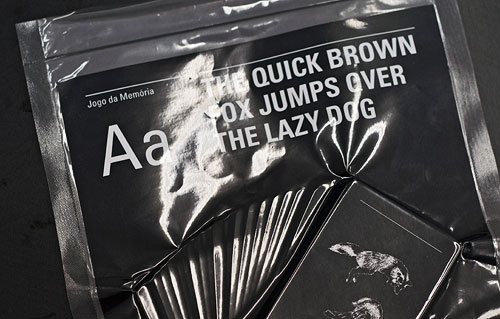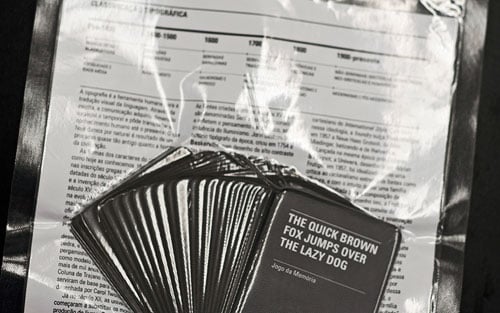 Verwandter Artikel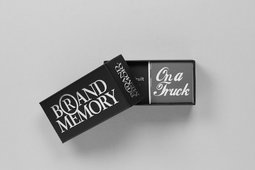 Bis Publishers
Memory-Spiele kennen wir alle noch aus Kinderzeiten – nun ist bei Bis Publishers das neue Brand Memory Game von ...
Submitted by Alex Hoffmann on 16.04.2012
Nächster Artikel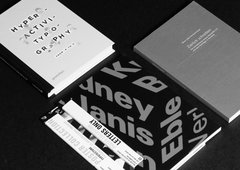 Drei neue Publikationen zum Thema Typografie
Gleich drei neue Bücher über Typografie sind vor kurzem erschienen, und sie könnten unterschiedlicher nicht sein: ...
Submitted by Lukas on 05.11.2010
Vorheriger Artikel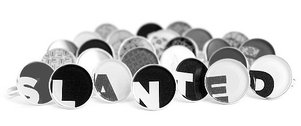 So langsam fangen die ersten Leute an, Geschenke für Weihnachten zu suchen. Wir haben etwas für euch gefunden: ...
Submitted by Julia on 04.11.2010