Die Präsentation von Ahn Sang-Soo am 22.12.05 in Basel hat etwas später als geplant angefangen und so bin ich mit einem netten Schweizer ins Gespräch gekommen. Er sei Plakatliebhaber und kennt Ahn Sang-Soo schon lange. Wie kommts? Ja, er reise gerne und sucht dann irgendwo in Welt den Kontakt zu Plakatdesignern. Sein Name ist Rene Wanner und er habe als frühpensionierter Physiker aus seinem Hobby eine Mission gemacht. Inzwischen besitzt Wanner etwa 60.000 Plakate und hat davon schon über 30.000 Exemplare in einer Datenbank erfasst. Das mit dem Internet habe er sich selbst beigebracht - denn er möchte seine Sammlung natürlich vielen Menschen zeigen. Inzwischen ist Rene Wanner's Poster Page ein virtuelles Plakatmuseum. Eintritt frei.
About Rene Wanner's Poster Page
History
One of the first pages on posters on the internet, this site has been running continuously since August 21, 1997, and under its own domain name www.posterpage.ch since August 5, 2000.
Scope
The page was initially planned to show posters from my own collection to the public, but the site quickly transformed into an international newsletter that is read by graphic designers, students, museum people, poster dealers and fellow collectors in 90 countries, and reports on all kinds of poster activities that come to my attention.
Visitors and statistics
Rene Wanner's Poster Page currently draws an average of about 300 unique visitors a day, and the front page has received a total of more than 150 ' 000 visitors so far. During the past year, about 10 million pages and pictures have been looked at, representing a total of about 70 Gigabytes of web traffic.
Technical aspects
Apart from providing content, I also do all the programming, scanning, image processing and photography myself, using a simple text editor to write plain html code, an old shareware graphics program (Paintshop Pro 4.14), and a shareware uploader (ws_ftp95 le) to send the pages to my provider ( www.hostpoint.ch ). For hardware, I use a 350 MHz PC (no Macs here!), a simple 600 dpi Mustek scanner, and a DSL connection. The 500 pages now take up 30 Mbytes disk space. I am presently upgrading to a bigger machine that I bought at Lidl, a discount food chain in Germany.
Costs
Costs for web hosting, domain name registration, and communication are about 600 Euro / year, a tiny fraction of the total costs of the page that would have to include manpower, travel expenses, hardware and software amortization, and office overhead.
Feedback
I appreciate feedback: If you like, or don't like, something on Rene Wanner's Poster Page, if you have suggestions for additional topics, if a link is dead, if something I write is wrong, if you hear about a competition or exhibition or new book, or about the death of a designer, please write to me: safemail('wanner','datacomm.ch')
Thanks
This page would not be possible without the spiritual and material support of a large number of people from all over the world who have contributed their time, advice, information, posters, books, catalogues, encouragement and hospitality. Please continue if you would like to keep this page alive. Thank you very much!
Verwandter Artikel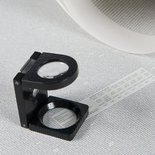 All The World's A Page What would happen if you were to typeset an entire book on a single poster? Would you ...
Submitted by All The World's... on 29.11.2010
in Graphics
Nächster Artikel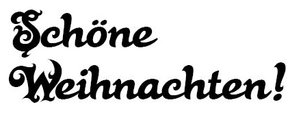 wünscht die Slanted-Redaktion! Das ist einer der vielen neuen Fonts aus unserem Bastard-Projekt.
Submitted by Boris on 23.12.2005
in Typefaces
Vorheriger Artikel

Eben erreichte uns diese Nachricht: hi slanted, kleines pre-announcement: spreadshirt bekommt ein neues design. ...
Submitted by Boris on 22.12.2005