ROJO® is an international magazine that works exclusively with images. Make your own diagramation without any explanatory texts. Topic is free, always.
Located in Barcelona, Rojo is a printed magazine completely made of contributors artwork. Click_ www.rojo-magazine.com to find all the information about this spanish project.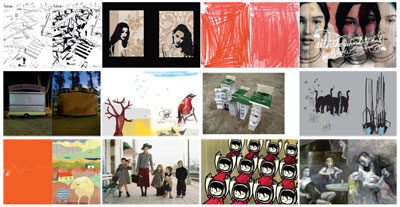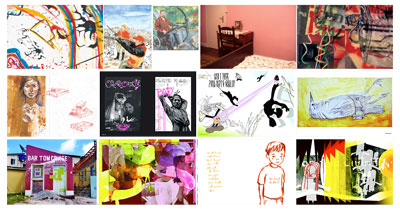 For complete information on how to become a contributor, please check_ www.revista-rojo.com/contribute. "Participation" is open to everybody, just respect these following (very strict...) rules:
1 the project must be specific and exclusive for ROJO®.
2 project must be atemporal.
3 handing in a project does not necesary mean that it will be published... many projects do not get published but they are always taken in consideration for future issues... anyway... if you do not get published inmediately... you cannot get mad with ROJO®... bad vibes are PROHIBITED.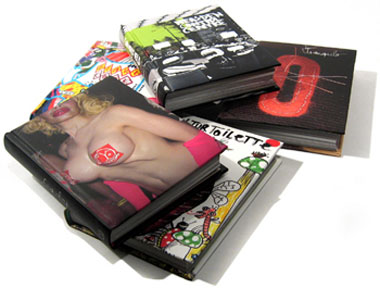 The ROJO editions are 5 little books (14X10cm) exclusively "filled" with images, as well as the ROJO magazine. I´ve got the books here on the desk... I find very nice the Neasden Control Centre book as well as the Boris Hoppek one. They are full immersions in the artists work, complete with "backstage" pictures.
Order one copy here.
Verwandter Artikel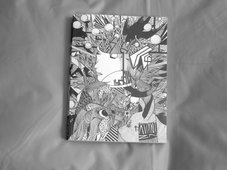 It is now out ROJO DOLF. The new issue of ROJO, the colour printed magazine from Barcelona. Inside, very different ...
Submitted by jesuismonreve on 11.04.2006
in Magazines
Nächster Artikel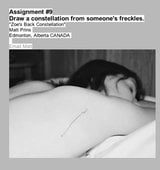 Assignment #10 Make a flyer of your day.
Learning to Love You More is a web site comprised of work made by the general public in response to assignments ...
Submitted by jesuismonreve on 27.02.2006
in Webseiten
Vorheriger Artikel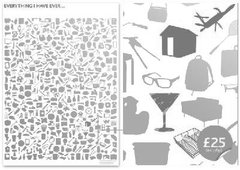 Schöne Idee: Ein Plakat, auf dem man freirubbeln kann, was man schon geliebt/berührt/besessen/verloren hat. ...
Submitted by HD Schellnack on 24.02.2006
in Design 3 comments