Bei TypeTrust gibt es gerade alle Schriften von DSType (Dino dos Santos) zum halben Preis. Also schnell zugreifen, solange das Angebot noch gilt!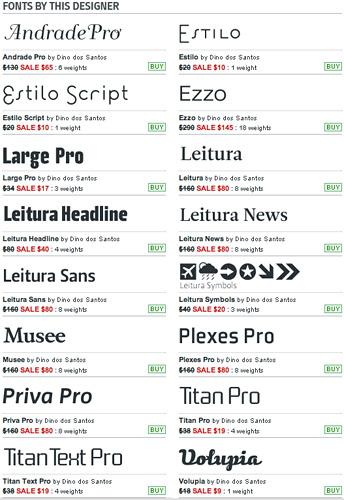 Dino dos Santos
DSType
Born in 1971, Porto, Portugal. Graduated in Graphic Design at ESAD-Matosinhos. Awarded with an MPHIL in Multimedia Arts at FBAUP, with a thesis on digital typography. Teaches Design Theory and Multimedia Project at ESAD since 1996. Created DSType in late 1994 and since then designed typefaces for corporations, magazines and cultural projects. His work is published in several publications like Computer Arts, Creative Review, Publish (Portugal), Page (Portugal), among others. Won the Creative Review Type Design Awards (2005) for the best Revival/Extension Family with Andrade.
Verwandter Artikel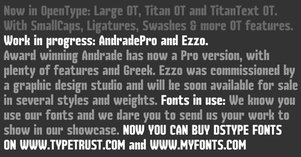 Neue Website
Dino dos Santos hat seine Website überarbeitet und auch neue Schriften online. www.dstype.com
Submitted by Boris on 10.08.2006
in Typefaces
Nächster Artikel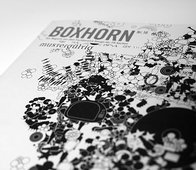 Boxhorn-Magazin Ausgabe 16
Am 13. Juli 2007 ist die neue Ausgabe des Boxhorn-Magazins erschienen. "Mustergültig ist, ... Fahrrad fahren, ...
Submitted by Boris on 20.07.2007
in Magazines
Vorheriger Artikel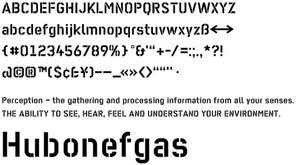 freefont
bei den gestalten gibt es auf der webpage einen neuen free-font. und zwar regular cargo bold – den stencilfont zur ...
Submitted by flo on 18.07.2007