Im September haben wir auf Slanted "The Apparatjik Graphic Magazine" vorgestellt, die Printversion des iPad Magazins "The Apparatjik World".
An dieser Stelle möchten wir nochmal an die in Kürze beginnende Ausstellung dazu erinnern:
SHOULD NOT BE ON DISPLAY – The Apparatjik Graphic Magazine
Vernissage am Freitag, 16. November 2012, 19:30 Uhr
Die Ausstellung endet am 28.11.2012.
MZIN – Buchhandlung und Projektraum für Grafik und Kunst
Paul-Gruner-Straße 64
04107 Leipzig
mzin.de
Verwandter Artikel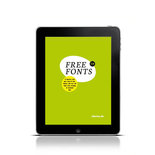 Das Design-Büro Librito bietet eine neue iPad-App namens "€FreeFonts 1.0€œ" an. Das iPad-Magazin richtet sich an ...
Submitted by Florian.Zietz on 13.11.2012
in Typography
Nächster Artikel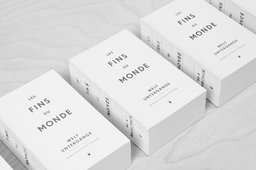 Weltuntergänge
2012 geht die Welt den Bach runter – so oder so ähnlich hat man es schon vielfach gelesen. Ob es passieren wird? Wer ...
Submitted by Julia on 07.11.2012
Vorheriger Artikel
Inhaltlichkeit sollte zentraler Faktor in der Hochschullehre sein. Hier ein schönes Beispiel, wie man sich mit ...
Submitted by Julia on 06.11.2012