Verwandter Artikel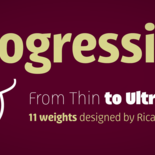 Progressiva is the new release from Outras Fontes. It is a sans serif type family for text and display usage. With ...
Submitted by outrasfontes on 09.10.2013
in Typography
Nächster Artikel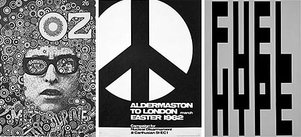 British Independent Graphic Design since the Sixties
Falls jemand in den nächsten Monaten in London ist - ein absolutes muss - die umfangreichste Graphikdesign ...
Submitted by Marit on 06.11.2004
Vorheriger Artikel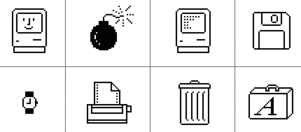 The Designer Who Made the Mac Smile
Einige nette Pixelfdingbats und Pixelfonts von Susan Kare. Sie ist wohl eine der ersten die mit Pixel gearbeitet ...
Submitted by Dave on 04.11.2004
in Design