Silva ist die neue Schriftfamilie von Daniel Sabino (Blackletra), welche in zwei optischen Größen und 26 Schnitten erscheint. Sie ist über Village erhältlich.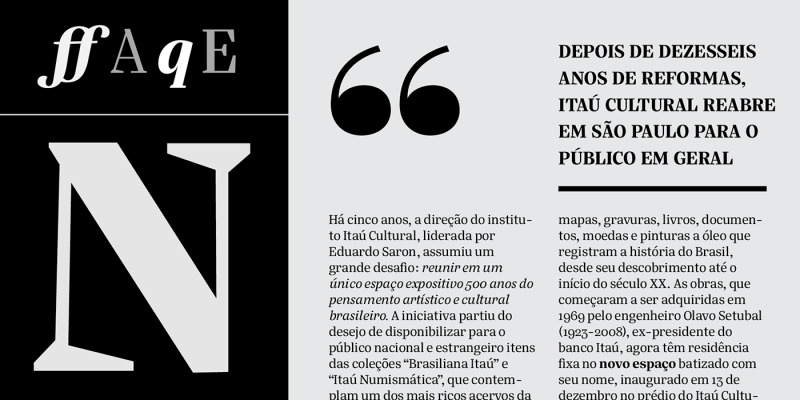 "Designed primarily for editorial use, Silva is a superfamily ideal to typographically complex environments requiring a highly versatile typeface. With slightly condensed proportions, generous x-height, moderated ascenders and descenders and robust serifs, it is an extremely readable and economic type. Subdivided in two optical sizes, the family has a total of 26 fonts including italics."
Ausführliche Informationen über die Gestaltung von Silva findet ihr hier.
Silva
Designer: Daniel Sabino
Foundry: Blackletra
Veröffentlichung: Dezember 2015
Schnitte: Text und Display Familie, jeweils mit 13 Schnitten inkl. Italics
Preis: Einzelschnitt $50, Familie ab $300, Komplettpaket ab $500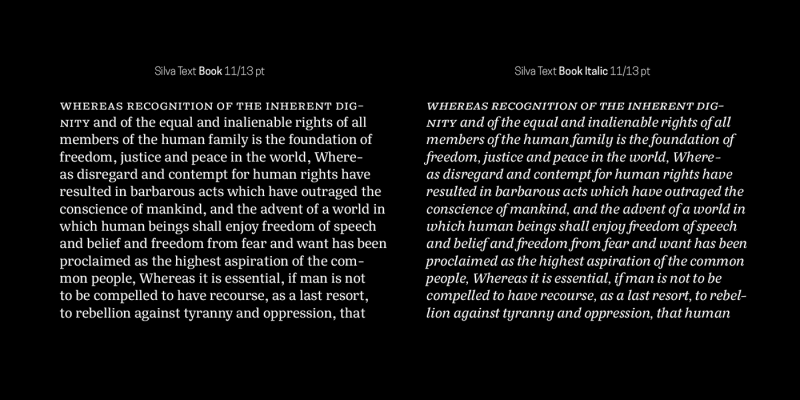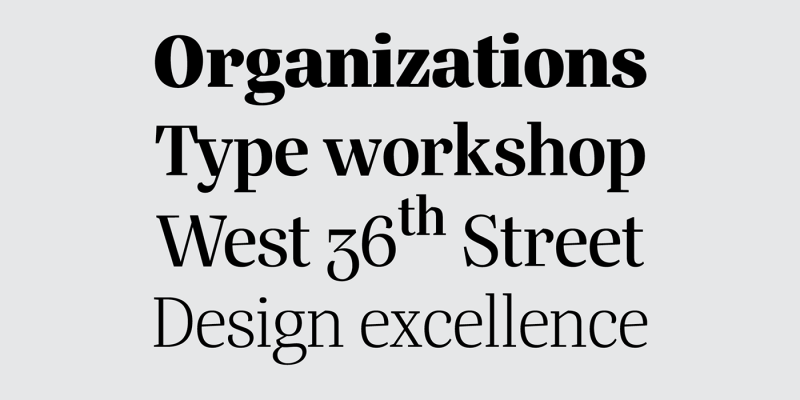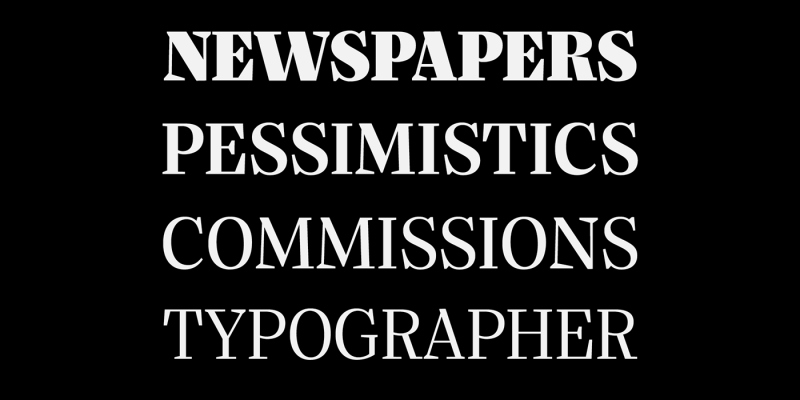 Verwandter Artikel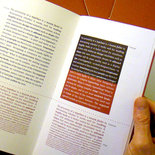 Limited edition of Sirba catalogs Starting in November and for a very limited time, all customers who buy the ...
Submitted by TypeTogether on 07.12.2010
in Typography
Nächster Artikel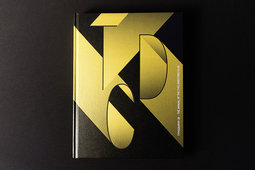 »Awarded for Typographic Excellence« – wenn Du diese vier Worte unter Deine Arbeit schreibst, erlebst Du einen der ...
Submitted by Isabella on 15.12.2015
Vorheriger Artikel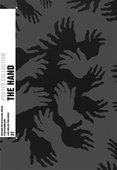 Mimik und Gestik sind die bedeutendsten nichtsprachlichen Verständigungsmittel des Menschen. Nicht von ungefähr sind ...
Submitted by Carlotta on 09.12.2015