Comics bestehen aus einer Folge von Bildern (Strip), die eine Geschichte erzählen. Bei Cartoons wird die erzählerische Pointe zu einem Bild verdichtet. Die Ausgabe Slanted #17 – Cartoon / Comic ist von vorne bis hinten diesen Erzählformen und ihren typografischen Eigenheiten verfallen.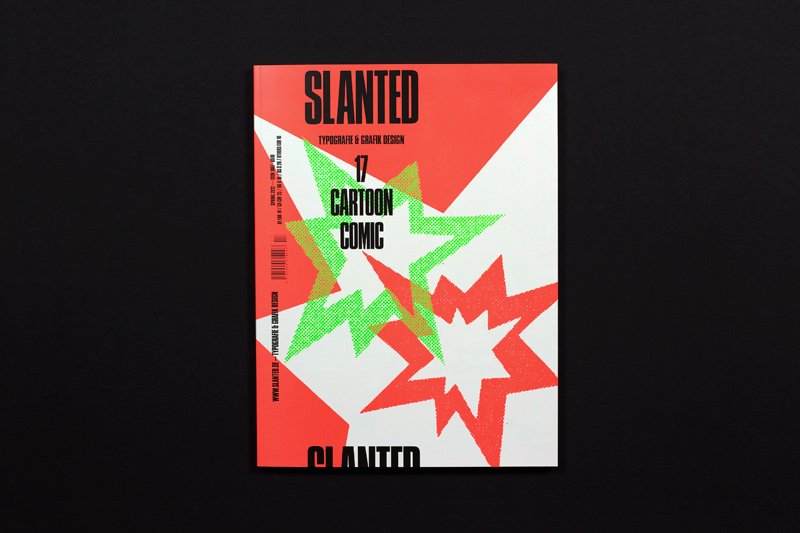 Zudem zeigt das erste Slanted Magazin des Jahrgangs 2012 ein neues Gesicht. Ein neues Format in Übergröße, 16 Seiten mehr sowie Straffungen in Abfolge der Inhalte und Layout schaffen mehr Raum für Projekte und Gestaltung.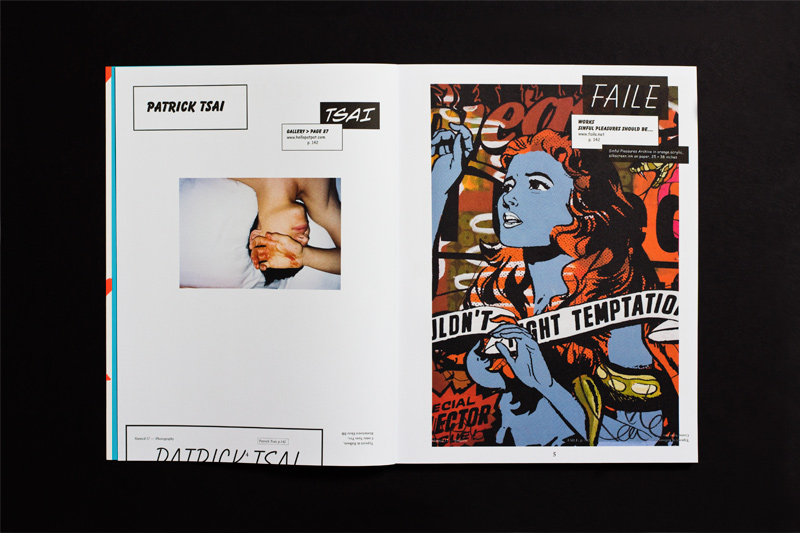 Ken Johnston von Corbis (New York) ist in die Archive eingetaucht und hat eine grotesk wirkende Fotostory von Atombomben-Experimenten in einer patriotisch aufgeladenen Welt ans Licht geholt – Doom Town, ein düsterer Comic, wie ihn das Leben schreibt. Patrick Tsai (Tokio) führt ein fotografisches Tagebuch – Talking Barnacles ist eine Erzählung in Bildfolgen, gepaart mit ganz persönlichen Texten.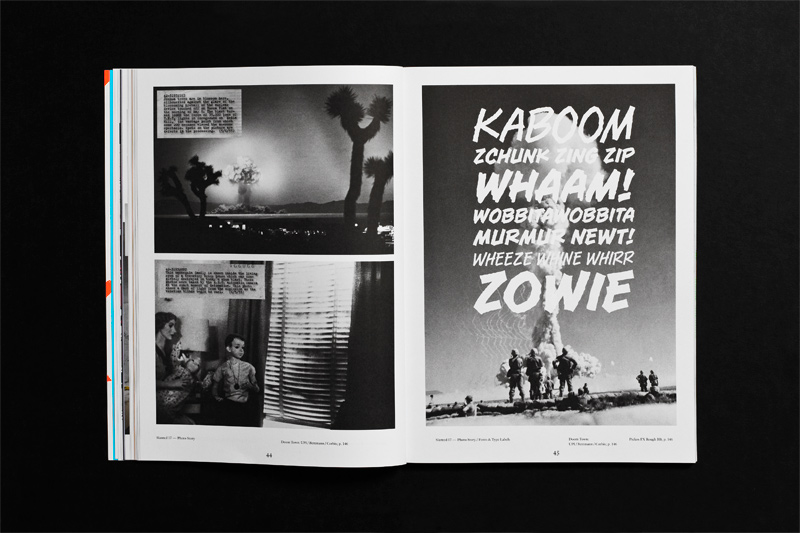 Wir freuen uns, zahlreiche lesenswerte Essays und Reports zu präsentieren: Motorscream Landscapes – Über die Schrift in der grafischen Literatur von Alexander Negrelli (Berlin), Geliebt und gehasst: Comic Sans von Rieke C. Harmsen (München), Manga & Graphic Design, Hands On und Where The Wild Things Were von Ian Lynam (Tokyo), PAT! BON! DOKAAAN! – Schriftgewitter und Lautmalerei in asiatischen Bildgeschichten von Steffen Zillig und Sohyun Jung (Hamburg), Something like Max & Moritz – Vom Erfinder des Comic von Tim Eckhorst (Kiel), A very subjective and casual comics overview from Greenpoint, Brooklyn, NY 11222 von Paul Hoppe (Brooklyn NY), Survival is possible von Michael Schmidt (München) sowie Sans Comique von Frank Wiedemann (Berlin).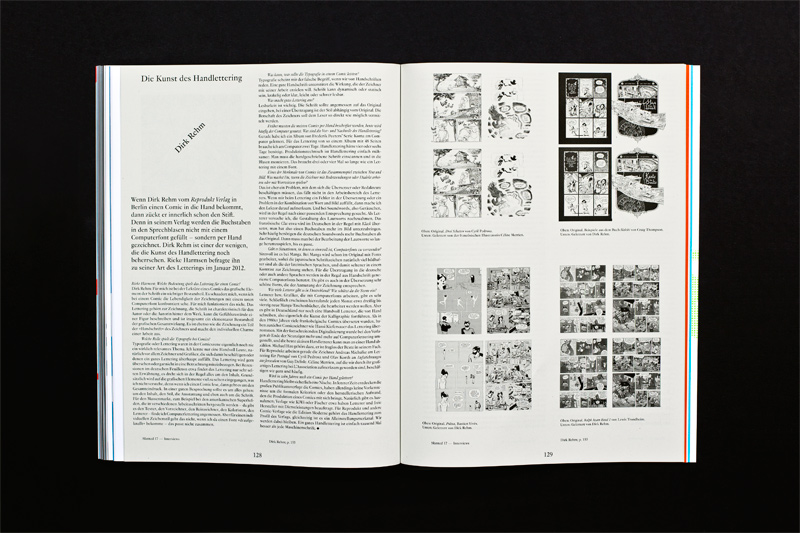 Weiterhin geben Interviews mit Nora Krug (Brooklyn NY), Dirk Rehm (Berlin), Alessio Leonardi (Berlin), Fred Smijers (Antwerpen) und Matthew Carter (Cambridge) Einblicke in deren Lebens- und Arbeitswelten.
Auch vom Aussehen her ist das neue Magazin durchgehend von Comicwelten geprägt. Das achtseitige Klapp-Cover leuchtet außen in Rot und Grün, innen werden die Meinungen von Leserinnen und Lesern zum Re-Design unseres Weblogs www.slanted.de dokumentiert, das seit vergangenem November online ist.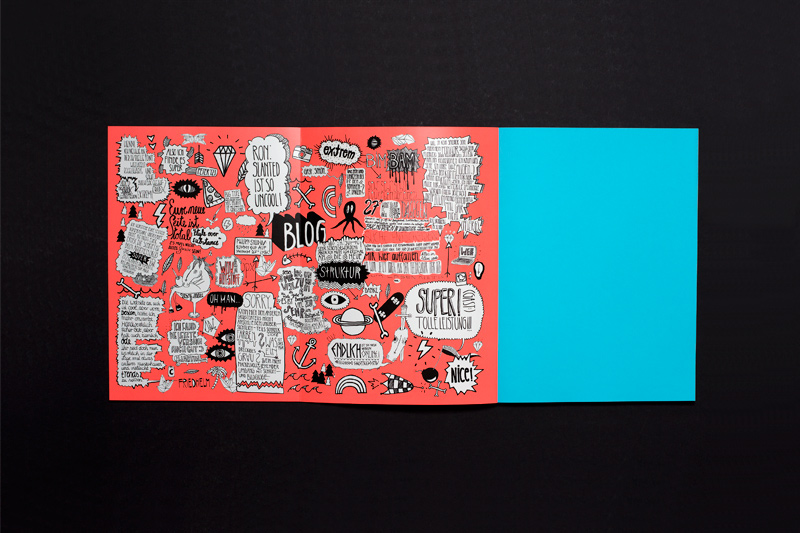 Slanted Magazin #17
Cartoon / Comic
Herausgeber: MAGMA Brand Design
Veröffentlichung: 22.03.2012
Umfang: 164 Seiten
Format: 24 × 32 cm
Sprache: Englisch, Deutsch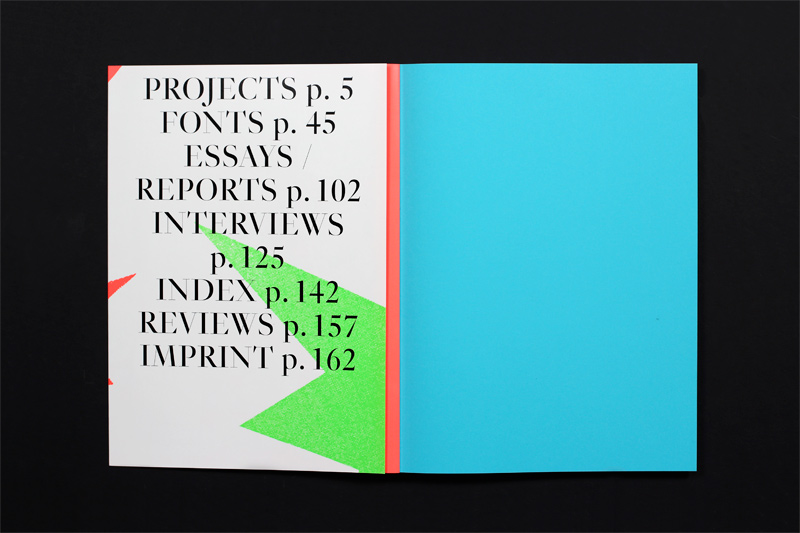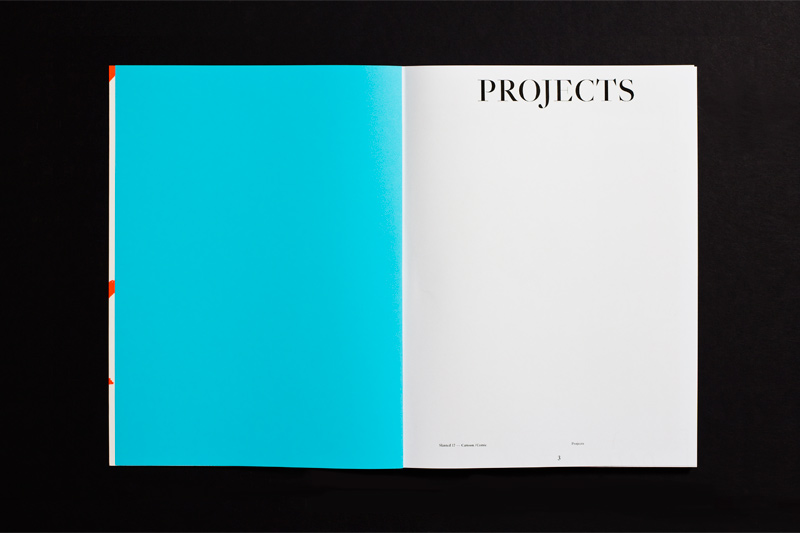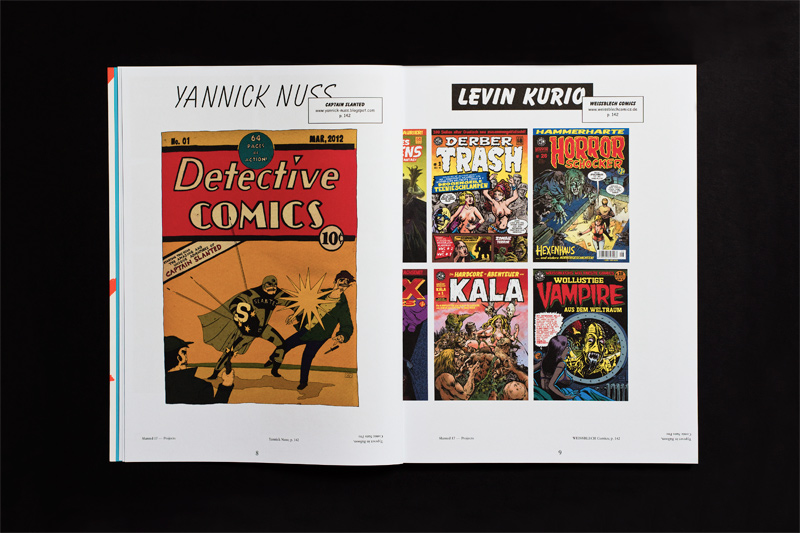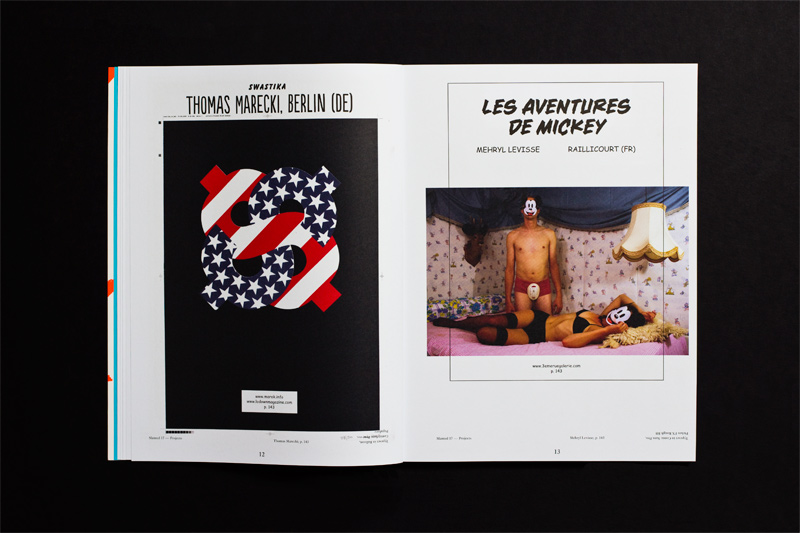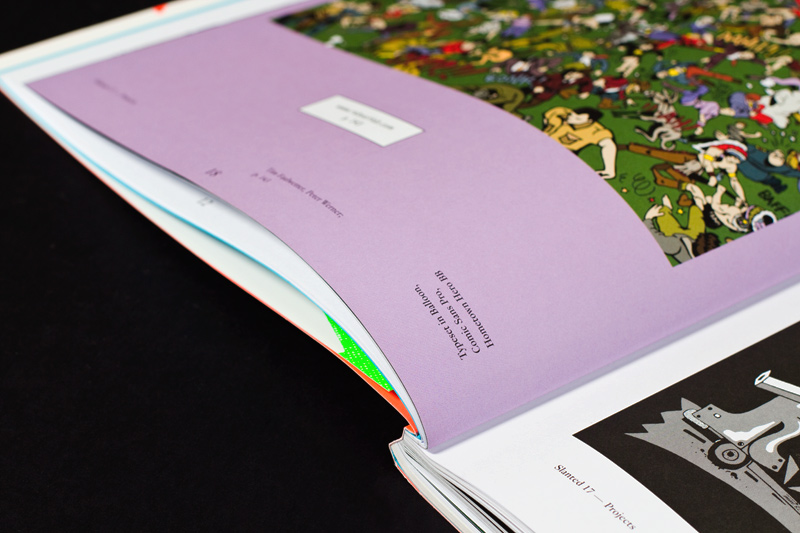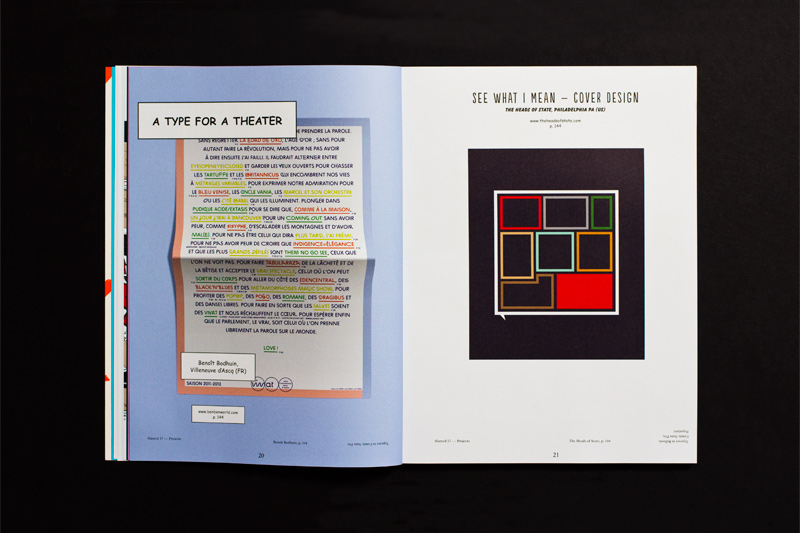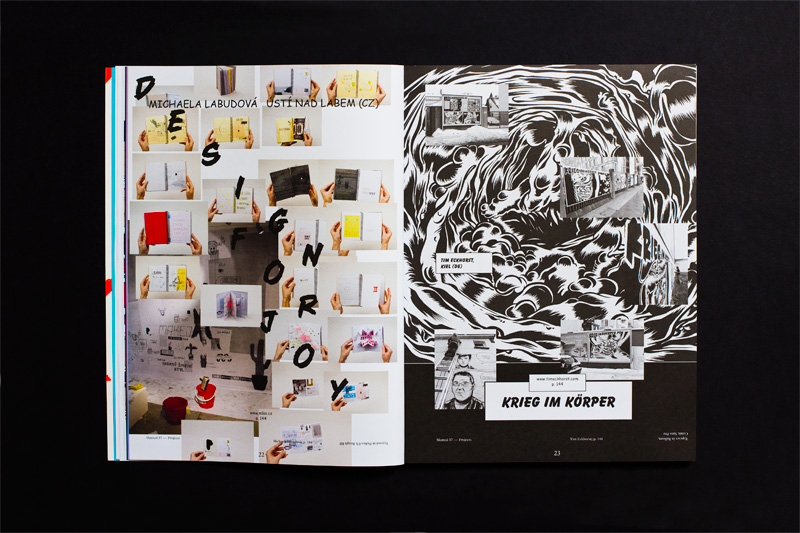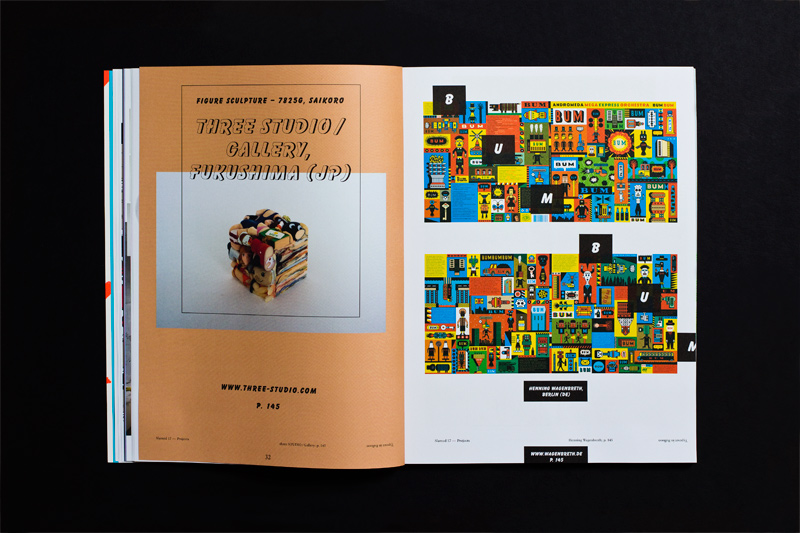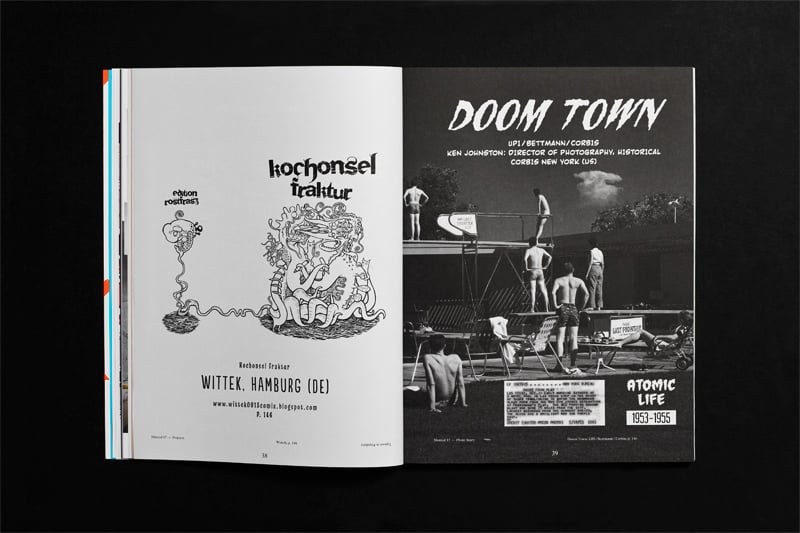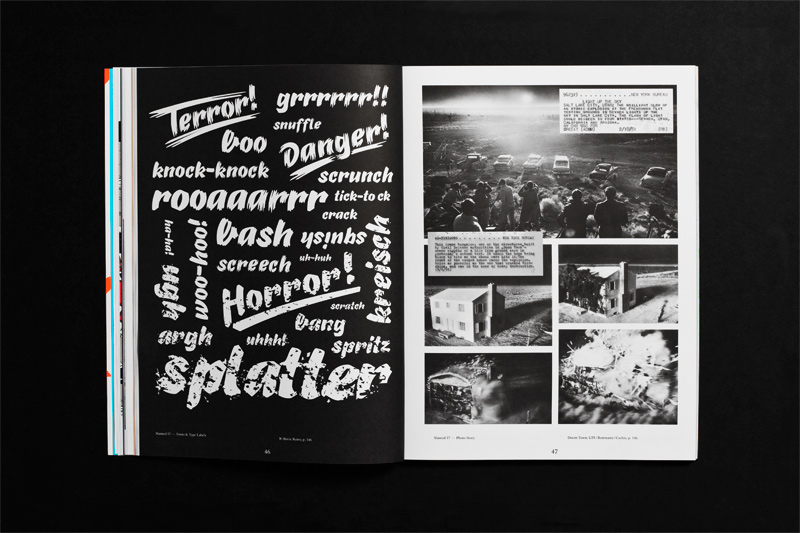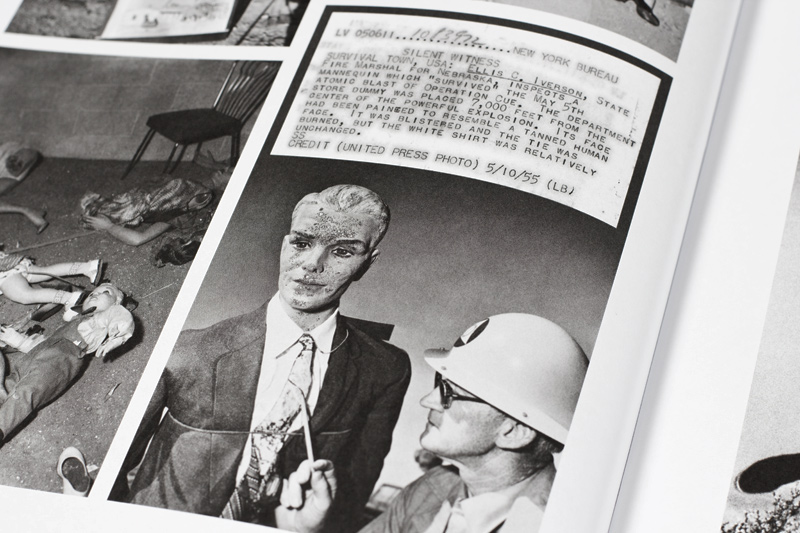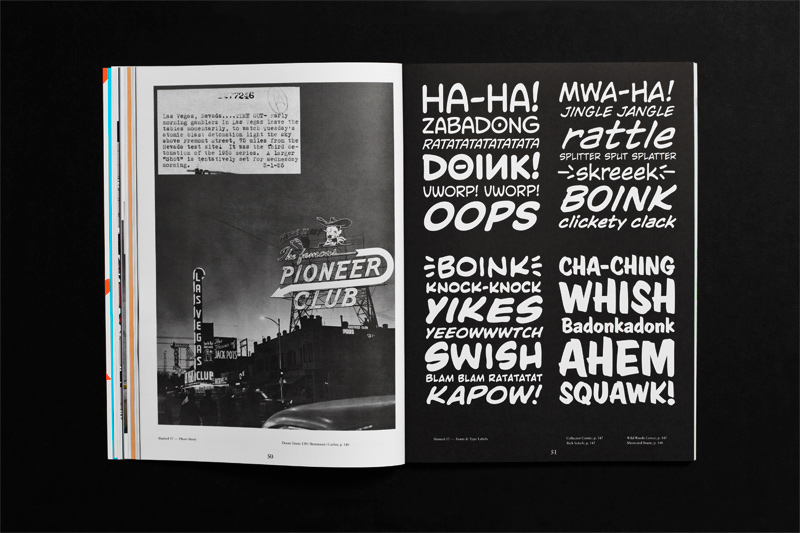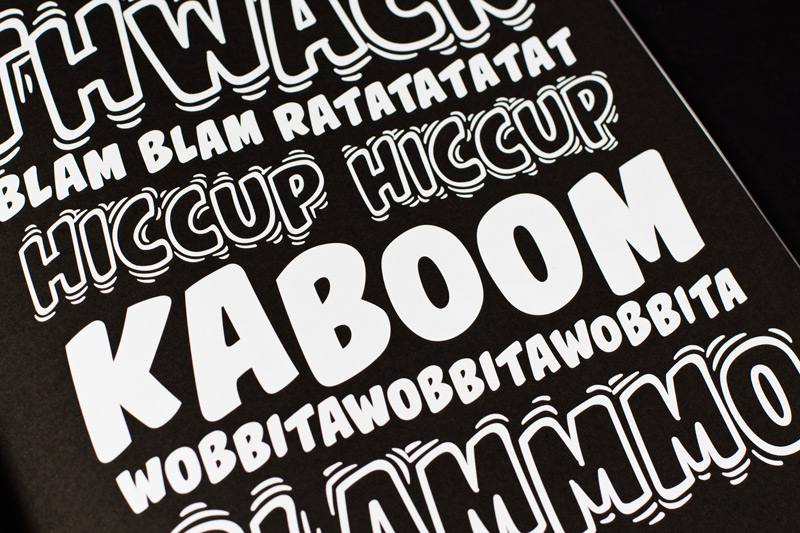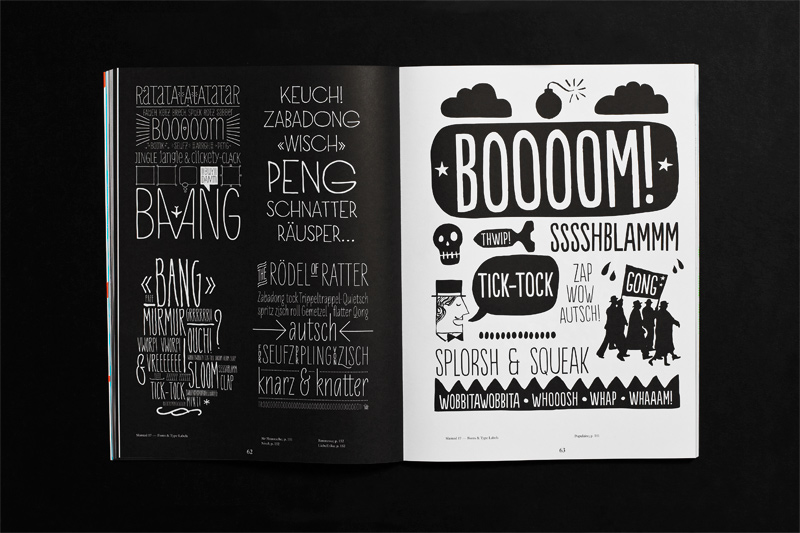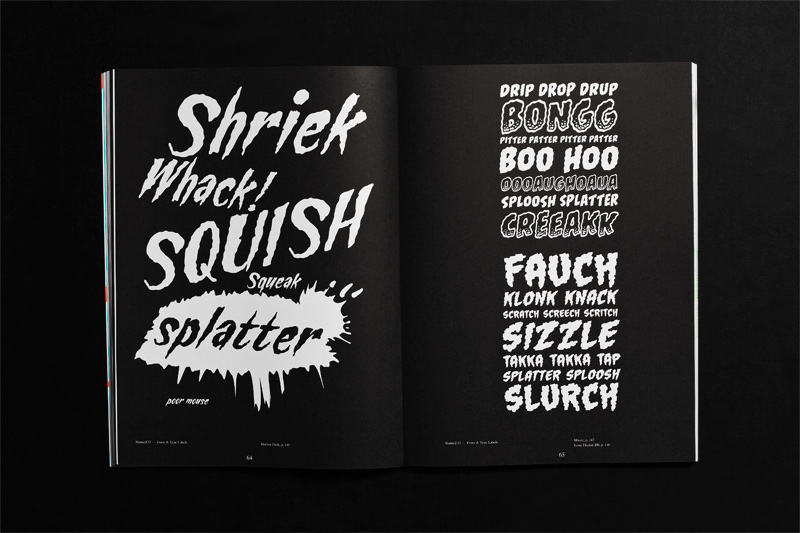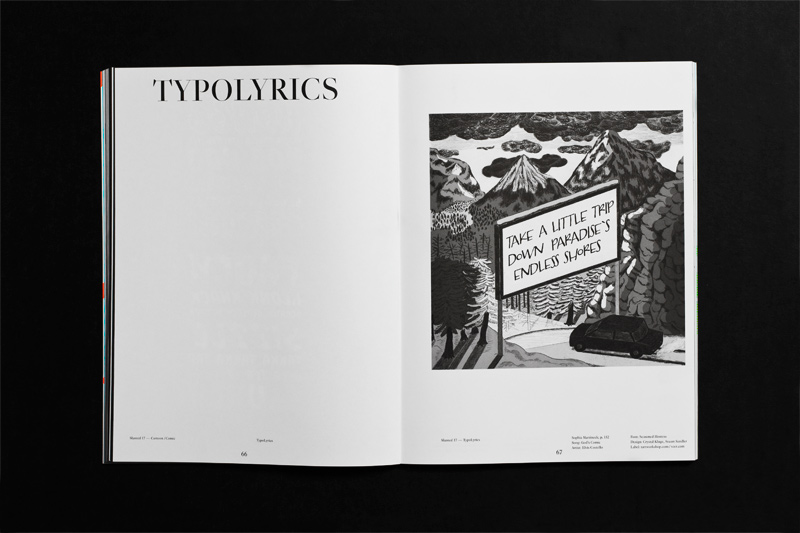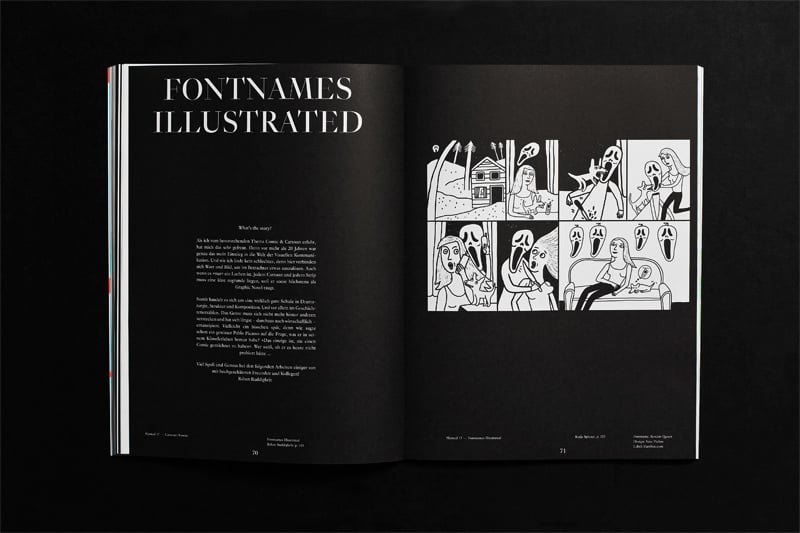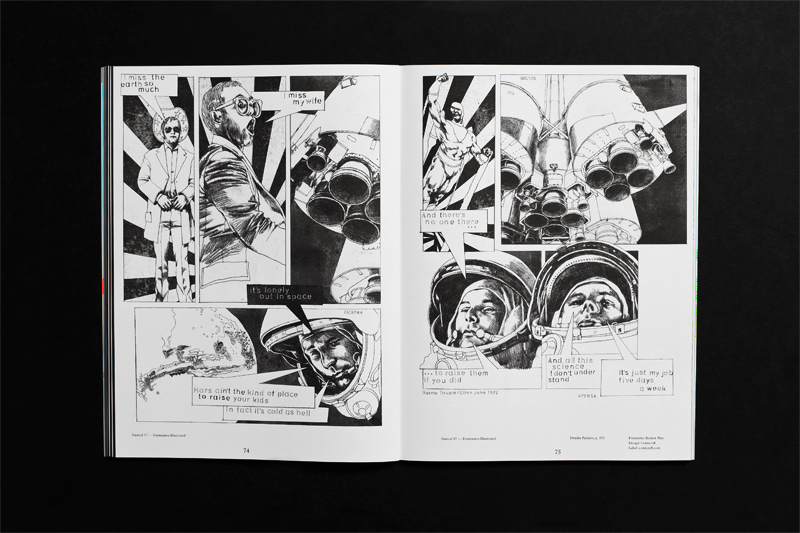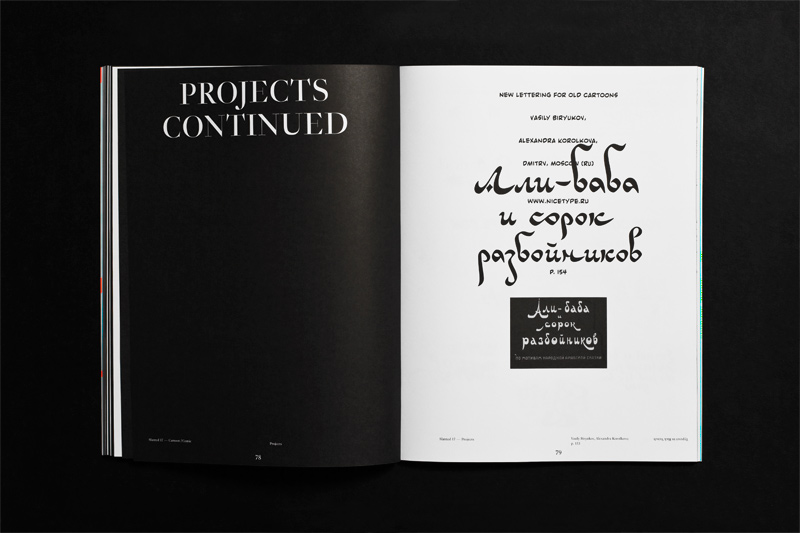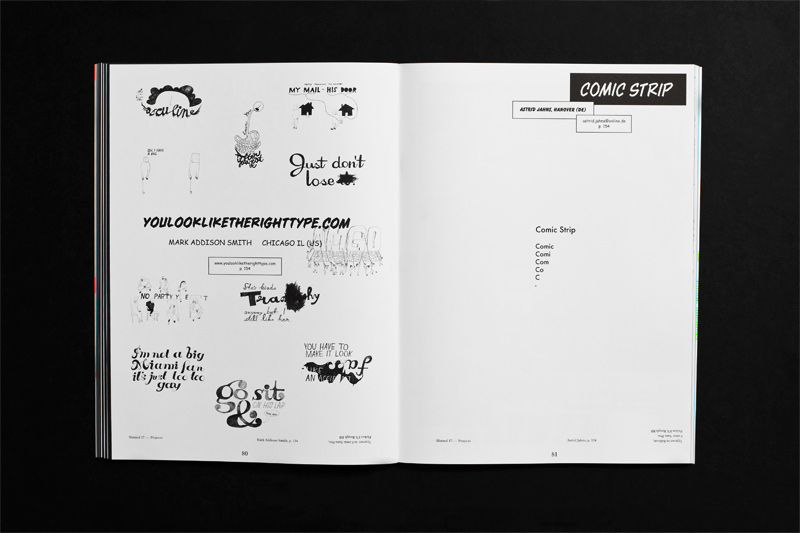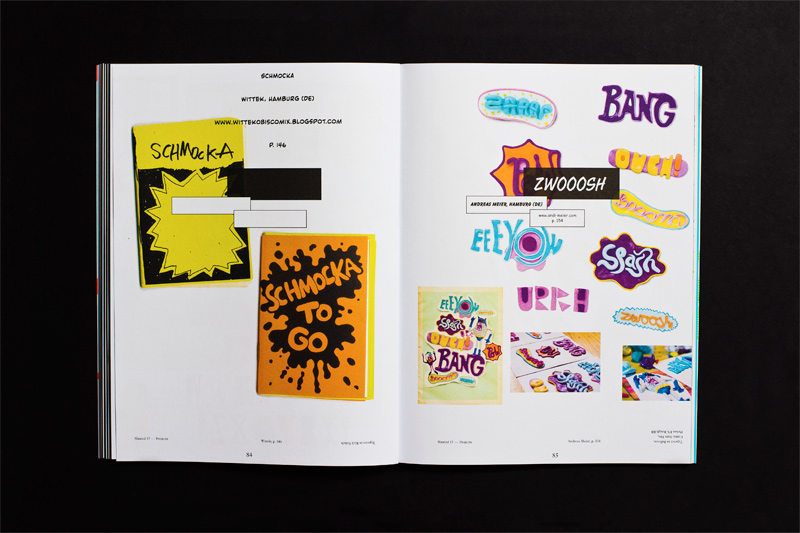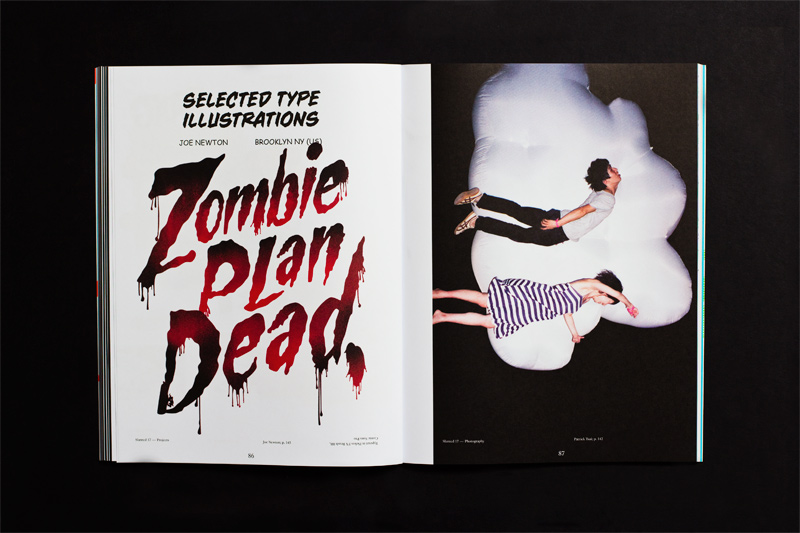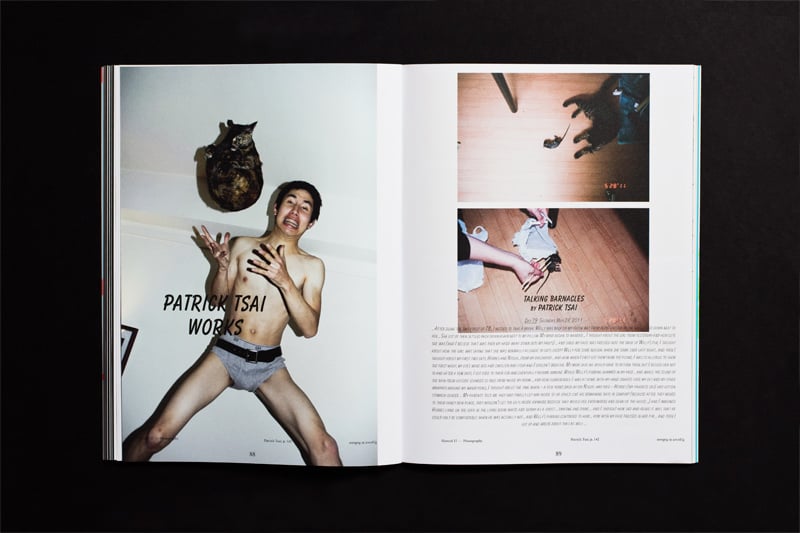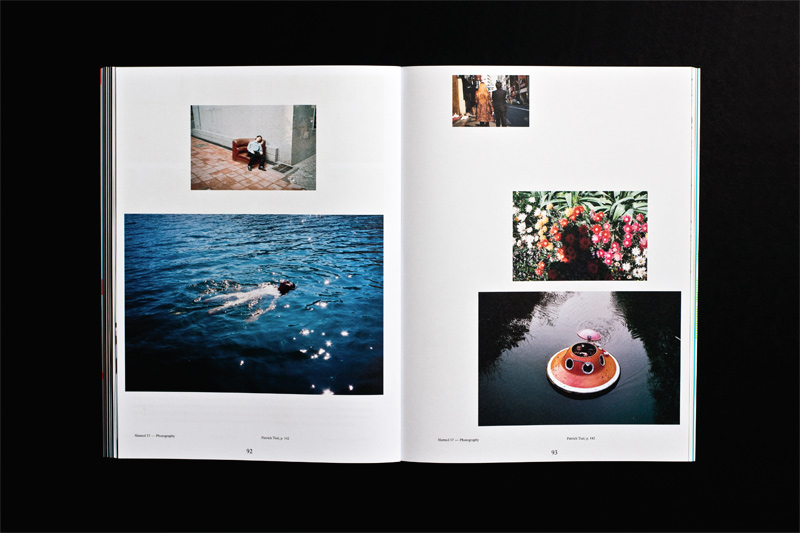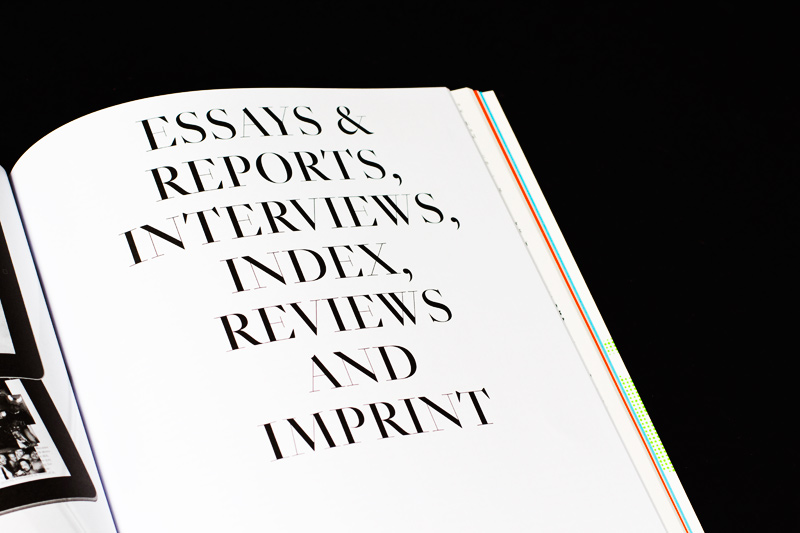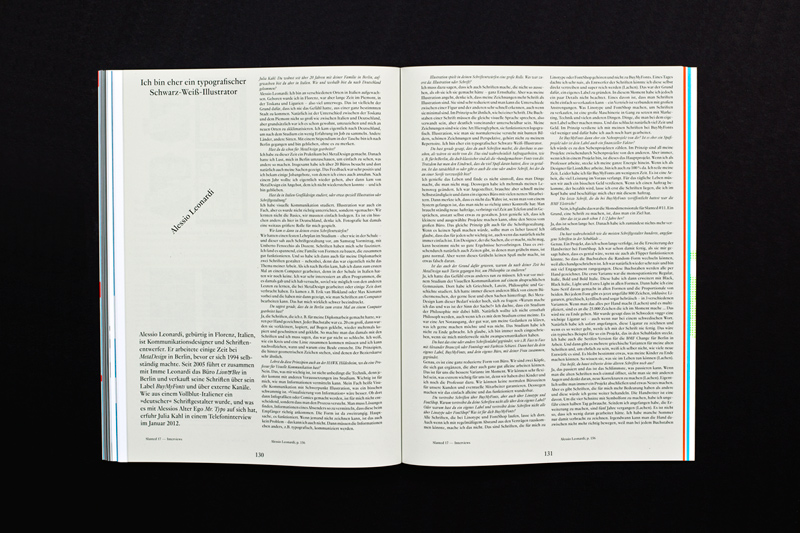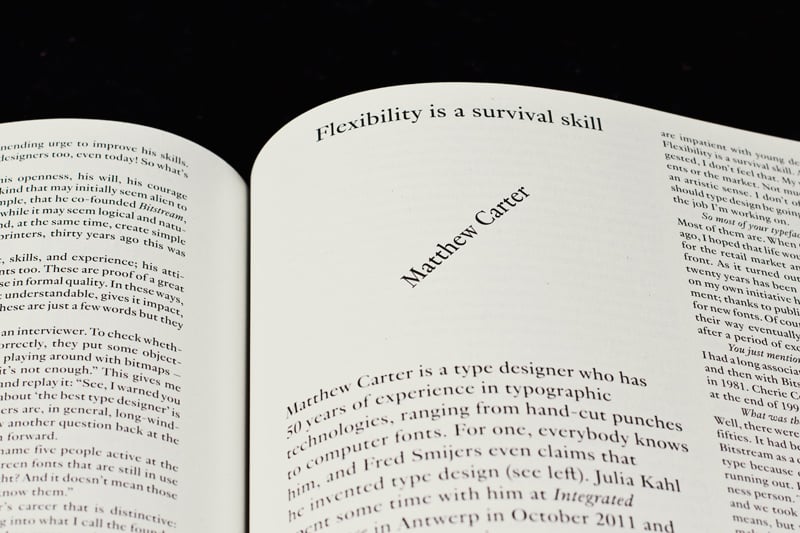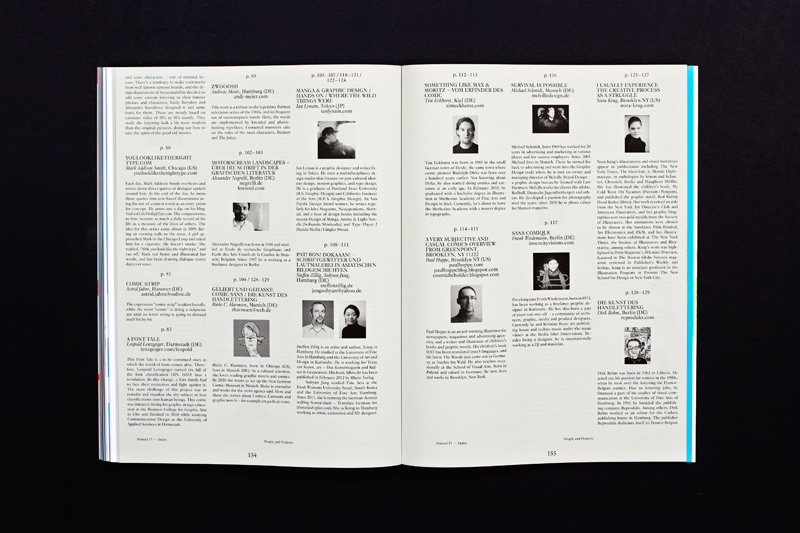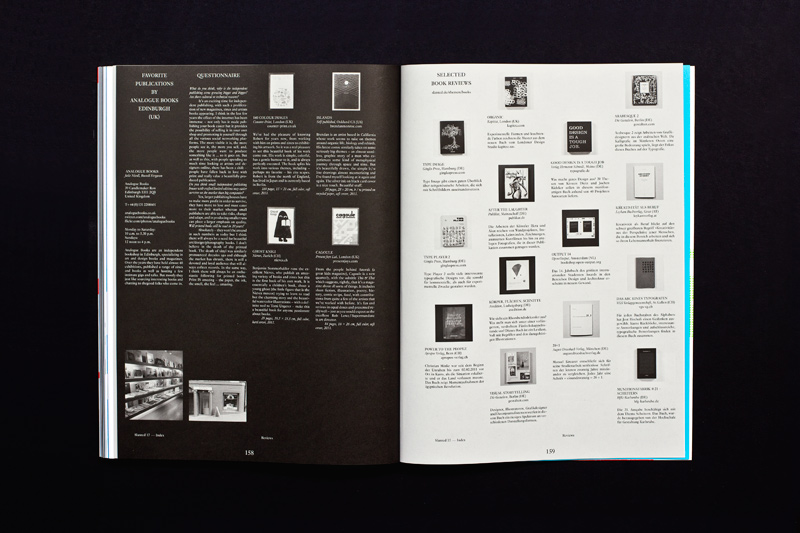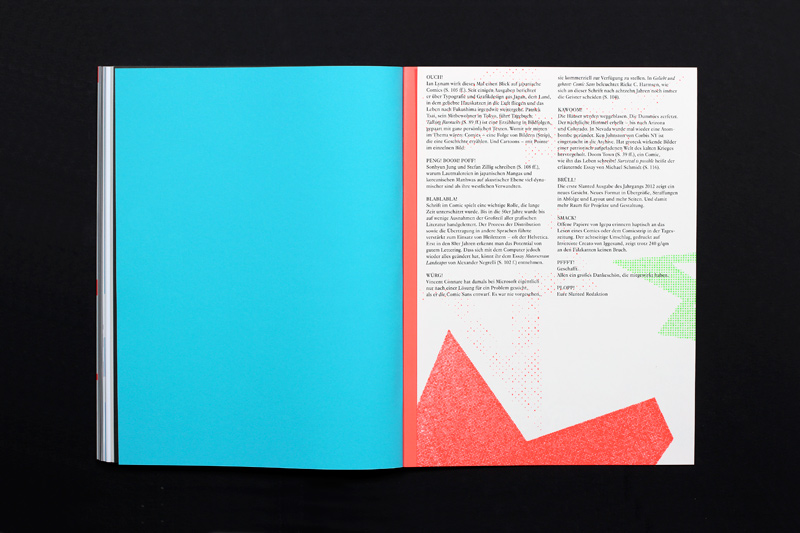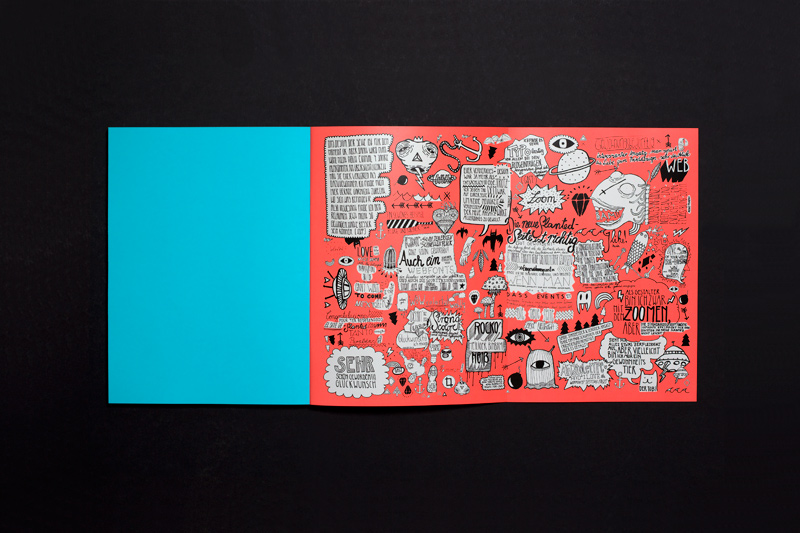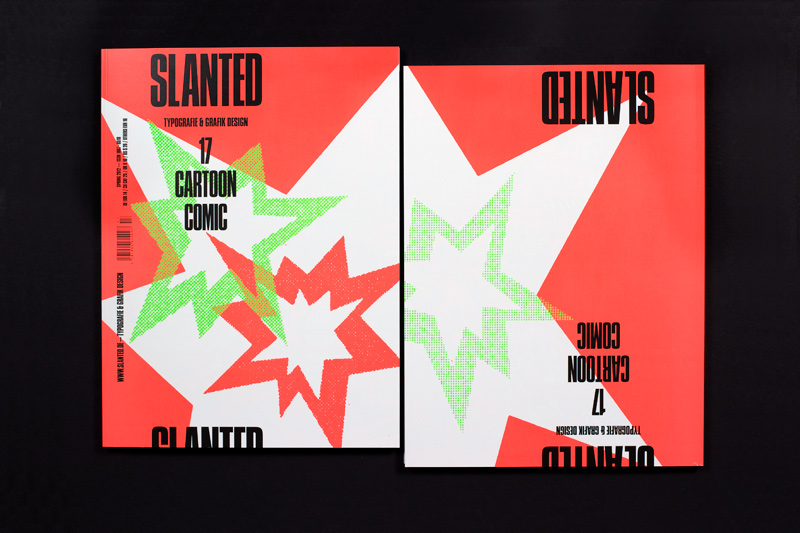 An dieser Stelle möchten wir uns auch nochmals ganz herzlich bei allen Mitwirkenden bedanken – Dankeschön!
Contributions by:
Projects
Jana Wernicke, Dortmund (DE)
Olga Maria Klegrewe, Dortmund (DE)
zwillingsnaht.blogspot.com
olgamaria.klegrewe@web.de
Faile, Brooklyn NY(US)
faile.net
Yannick Nuss Karlsruhe (DE)
yannick-nuss.blogspot.com
Levin Kurio, Raisdorf (DE)
weissblechcomics.com
Gregg Segal, Altadena CA (US)
greggsegal.com
Marko Manev, Skopje (MK)
behance.net/markomanev
Thomas Marecki, Berlin (DE)
marok.info
lowdownmagazine.com
Mehryl Levisse, Raillicourt (FR)
3emeruegalerie.com
Jan Feindt, Pardes Hanna-Karkur (IL)
janfeindt.de
Ingo Maurer and team, Munich (DE)
ingo-maurer.com
Cyrill Kuhlmann, Hamburg (DE)
cyrill-kuhlmann.de
Mike Diana, New York NY (US)
mikedianacomix.com
Tim Faulwetter, Hamburg (DE)
Peter Werner, Brunswick (DE)
rebootlab.com

KLUB7, Berlin (DE)
klub7.de

Benoît Bodhuin, Villeneuve d'Ascq (FR)
benbenworld.com
The Heads of State, Philadelphia PA (US)
theheadsofstate.com
Michaela Labudová, Ústí nad
Labem (CZ)
mlsa.cz
Tim Eckhorst, Kiel (DE)
timeckhorst.com
MILCHHOF Atelier, Berlin (DE)
milchhof.net
KatzKaiser, Cologne / Darmstadt (DE)
katzkaiser.de
Andreas Völlinger, Berlin (DE)
David Füleki, Drebach (DE)
andreas-voellinger.de
manga-madness.de
Fabian Stoltz, Hamburg (DE)
artigebilder.com
Sebastien Cuypers, Chantilly (FR)
cuypi.com
Joe Newton, Brooklyn NY (US)
josephnewton.com
Marcel Mendler, Stuttgart (DE)
Patrick Oltean, Stuttgart (DE)
marcelmendler.com
laserboys.bigcartel.com
three STUDIO / GALLERY, Fukushima (JP)
three-studio.com
Henning Wagenbreth, Berlin (DE)
wagenbreth.de
Michael Sutjiadi, Maroubra (AU)
Parastu Karimi, Berlin (DE)
parastuillustration.blogspot.com
Sebastian Tiede, Essen (DE)
scheinmoral.de
Wittek, Hamburg (DE)
wittek0815comix.blogspot.com
Vasily Biryukov, Alexandra Korolkova, Dmitrov / Moscow (RU)
ffffont@gmail.com
alexandra.korolkova@gmail.com
Mark Addison Smith, Chicago (US)
youlookliketherighttype.com
Astrid Jahns, Hanover (DE)
astrid.jahns@online.de
Leopold Lenzgeiger, Darmstadt (DE)
lenzgeiger.com/leopold
Andreas Meier, Hamburg (DE)
andi-meier.com
Photography
Patrick Tsai, Tokyo (JP)
hellopatpat.com
UPI / Bettmann / Corbis, New York (US)
corbis.com
Fonts & Typelabels
Piekos FX Rough BB, 2011
Hometown Hero BB, 2010
Billy the flying robot BB, 2011
Blambot Comic Fonts & Lettering, Providence RI (US)
blambot.com
B-Movie Retro
Die Typonauten, Bremen (DE)
typonauten.de
Collector Comic, 2006
Marvin, 2010
Canada Type, Toronto (CA)
canadatype.com
Wild Words Lower, 2010
Rick Veitch, 2010
Shake, 2010
Shiver, 2010
Comicraft, Los Angeles CA (US)
comicbookfonts.com
Showcard Stunt, 2008
Coop Black, 1998
House Industries, Yorklyn DE (US)
houseindustries.com
Haakke, 2011
Dawnland, Nyköping (SE)
myfonts.com
Scamps, 2011
Spark Creative, Birmingham (UK)
myfonts.com
Escript, 2003
Linotype, Bad Homburg (DE)
linotype.com
Comic Sans Pro, 1994
Monotype Imaging, Woburn MA (US)
Linotype, Bad Homburg (DE)
fonts.com
linotype.com
Lady Fair, 2011
Horror Flick, 2009
Jukebox, Anaheim CA (US), 2003
Veer, New York NY (US)
jawarts.com/Fonts.htm
veer.com
Savage Hipsters, 2008
Weird Bill Sideshow, 2008
Eau Claire WI (US)
fontbros.com/sideshow.php
Mary Read, 2008
Volcano Type, Karlsruhe (DE)
volcano-type.de
Scrap Outline, 2009
FaceType, Vienna (AT)
Veer, New York NY (US)
facetype.org
veer.com
Bubol, 2009
Hipopotam Studio, Warsaw (PL)
myfonts.com
Mati, 2007
Sudtipos, Buenos Aires (AR)
sudtipos.com
Manicuore, 2011
Smashing, 2011
Populaire, 2011
PintassilgoPrints, Vitória (BR)
pintassilgoprints.com
Bigfish, 2008
Floodfonts, Cologne (DE)
floodfonts.com
Mr Moustache, 2011
FaceType, Vienna (AT)
Veer, New York NY (US)
facetype.org
veer.com
Baronessa, 2011
Juraj Chrastina, Zilina (SK)
myfonts.com
Nivel, 2011
La Boite Graphique, Brest (FR)
myfonts.com
LiebeErika, 2010
LiebeFonts, Berlin (DE)
liebefonts.com
TypoLyrics
Sophia Martineck, Berlin (DE)
martineck.com
Joe Newton, Brooklyn NY (US)
josephnewton.com
Gregor Hinz, Kiel (DE)
gregorhinz.de
Fontnames Illustrated
Raban Ruddigkeit, Berlin (DE)
ruddigkeit.de
freistil-online.de
Katja Spitzer, Berlin (DE)
katja-spitzer.de
Benedikt Rugar, Berlin (DE)
benediktrugar.de
Sylvain Mazas, Berlin (DE)
marmouzet.net
Drushba Pankow, Berlin (DE)
drushbapankow.de
Schwarwel, Leipzig (DE)
schwarwel.de
Essays
Alexander Negrelli, Berlin (DE)
negrelli.de
lowtool.com
Rieke C. Harmsen, Munich (DE)
rharmsen@web.de
Ian Lynam, Tokyo (JP)
ianlynam.com
Steffen Zillig, Sohyun Jung,
Hamburg (DE)
steffenzillig.de
jungsohyun@yahoo.de
Tim Eckhorst, Kiel (DE)
timeckhorst.com
Paul Hoppe, Brooklyn NY (US)
paulhoppe.com
paulhoppeblog.blogspot.com
cosmicbeholder.blogspot.com
Michael Schmidt, Munich (DE)
melvilledesign.de
Frank Wiedemann, Berlin (DE)
innercityvisions.com
Nora Krug, Brooklyn NY (US)
nora-krug.com
Dirk Rehm, Berlin (DE)
reprodukt.com
Support
Corbis, New York (US)
corbis.com
e&b Engelhardt und Bauer
ebdruck.de
GoSee - PR Office for Photo & Film, Cologne (DE)
gosee.de
HKS Warenzeichenverband, Stuttgart (DE)

hks-farben.de
Hochschule RheinMain, Wiesbaden (DE)
hs-rm.de
Hochschule Schwäbisch Gmünd, Schwäbisch Gmünd (DE)
hfg-gmuend.de
Iggesund Paperboard Europe, Iggesund (SE)

iggesund.com
Igepa group GmbH & Co. KG, Hamburg (DE)

igepagroup.com
Lowdown Magazine, Berlin (DE)
lodownmagazine.com
Ganz zum Schluss noch eine Kleinigkeit zum Schmunzeln: Im Interview mit Allesio Leonardi haben wir ihn gefragt, was er bis zum Weltuntergang, der laut Maya Kalender Ende 2012 eintritt, noch tun wird. Alessio hat die Antwort seinem Alter Ego Mr. Typo überlassen, die wir euch an dieser Stelle gerne präsentieren möchten. Mr Typo rettet die Welt!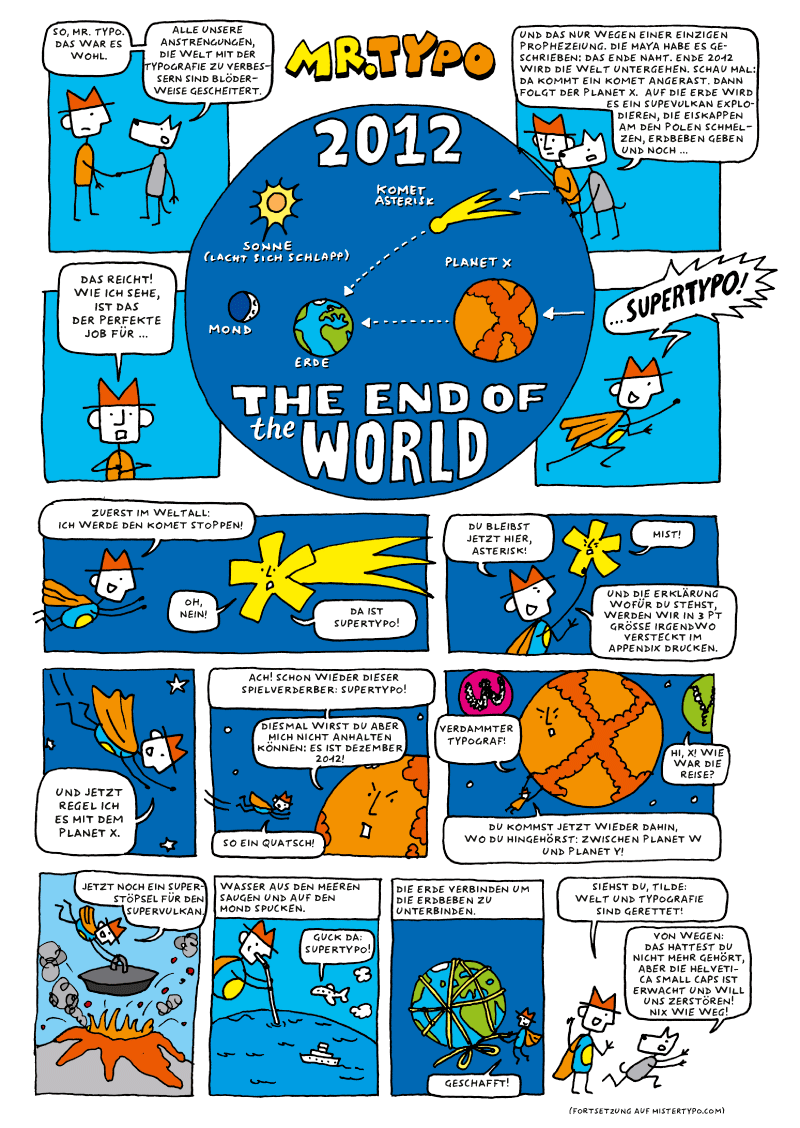 Verwandter Artikel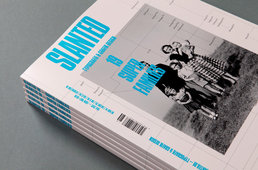 Autumn 2012
Slanted #19 – Super Families veranstaltet ein großes Familienfest. Wir beschäftigen uns in dieser Ausgabe mit den ...
Submitted by Julia on 30.08.2012
in Design, Graphics, Illustration, Magazines, Photography, Study Projects, Type Foundries, Typefaces 5 comments
Nächster Artikel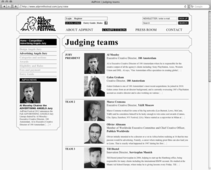 Ad Print Wettbewerb 2012
Die Jury für die Advertising Angels beim AdPrint Wettbewerb steht nun fest. Unter dem Vorsitz von Al Moseley ...
Submitted by Julia on 23.03.2012
in Competitions, Design
Vorheriger Artikel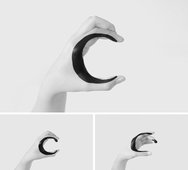 Tien-Min Liao
Dass handgemachte Typo nicht zwangsläufig gebastelt sein muss, zeigt dieses wunderschöne Projekt von Tien-Min Liao ...
Submitted by Julia on 22.03.2012