»Currently there is an interesting exhibition to be seen in Helsinki. Souvenir! is a poster exhibition, that presents type design from different North European cities. 25 posters from Denmark, Estonia, Finland, Norway, Poland, Russia and Sweden are presented at the Design Museum in Helsinki from September 15 to September 25, 2005.
More info: http://www.uiah.fi/souvenir/«
Die Ausstellung ist zwar schon fast vorbei, doch die Typo Poster können auch online besichtigt und kommentiert werden.
Die ersten 50 Font Order über 50 Euro bei Underware erhalten übrigens ein gratis Exemplar des Souvenir! Katalogs.
Verwandter Artikel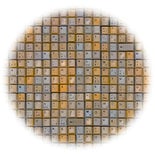 Hi, ich bin Harald und arbeite an einem typografischen Wandkalender für das Jahr 2011 aus zweitausend und elf ...
Submitted by Harald Geisler on 18.11.2010
in Typography
Nächster Artikel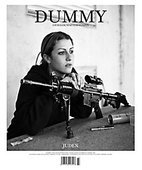 JUDEN
Das Dummy Magazin finde ich wirklich klasse. Sehr gute redaktionelle Arbeit, eine ansprechende Gestaltung, ...
Submitted by Angi on 23.09.2005
Vorheriger Artikel
Adrian Frutiger Ausstellung
Aus der Pressemitteilung: Ausstellung Read me....mit Adrian Frutiger durch die Welt der Zeichen und Buchstaben Vom ...
Submitted by Thierry on 21.09.2005