Bei Production Type ist die neue Schrift Stratos von Yoann Minet erschienen. Die geometrische Grotesk weist als Besonderheit eine spezielle Proportionierung auf.
Pressetext: A family that rethinks concepts of weight and width, spanning multiple hierarchies within a single style. Stratos is a geometric grotesque whose peculiar utility is derived from unusual ideas about proportion. It eschews conventional notions of typographic relationships — not just for novel effect, but to empower the user to do more interesting things with type.
The first and most obvious of these surprises can be seen in the difference between its upper- and lowercase. The caps are condensed, inspired by gothic wood type of the 20th century, while the minuscules are akin to certain classic geometric sans serifs, with circular rounds (o, d, b, p, q) and horizontal terminals (a, c, e, g, s). This contradiction presents intriguing possibilities. Used separately, the two designs exude individual personalities: the compact caps fill a page with the impact of a Victorian-era poster; the lowercase conveys an austere modernity. When employed together, the look is unexpected but surprisingly functional, thanks to carefully balanced spacing and weight.
Stratos


Type Label: Production Type

Designer: Yoann Minet 

Original art direction with Emmanuel Labard
Veröffentlichung: 2016

Schnitte: Thin, Extralight, Light, Semilight, Regular, Medium, Semibold, Bold, Extrabold, Black + Italics

Preis pro Schnitt: 30,- Euro

Preis Familie: 370,- Euro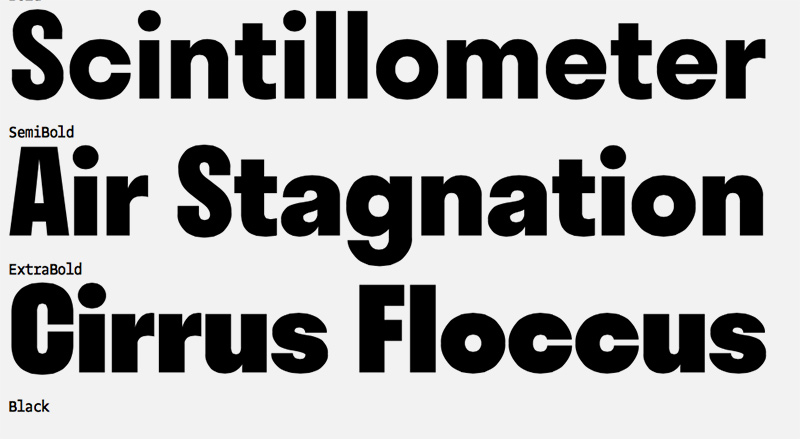 Verwandter Artikel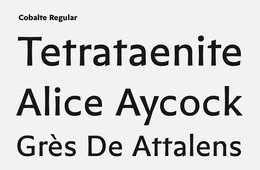 Production Type
Bei Production Type ist die neue Schrift »Cobalte« erschienen. Es ist die dritte in einer Reihe von serifenlosen ...
Submitted by Carlotta on 26.01.2016
Nächster Artikel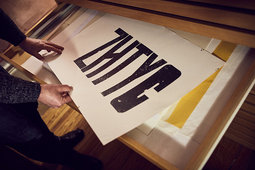 Meu Portugal meu amor
Andrew Howard ist gebürtiger Brite, aber bereits vor über 20 Jahren nach Portugal ausgewandert. Er lehrt an der ...
Submitted by Julia on 24.02.2016
Vorheriger Artikel
Munken widmet der maximalen Hingabe und Inspiration für herausragende Ideen eine limitierten ...
Submitted by Julia on 23.02.2016