ich bewundere ja immer diese wunderbaren google anzeigen. nach welchem prinzip werden diese denn ausgewählt? wenn ein posting mit "praktikant gesucht" übertitelt ist, sucht dann eine maschine alles aus was mit dem thema ausbildung zu tun hat? oder wie?
Verwandter Artikel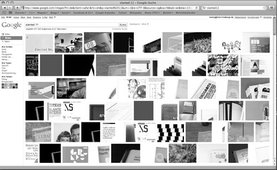 Im Ausland anders?
Vor kurzem habe ich Bilder in Google gesucht. Nicht in Deutschland sonder in Dänemark. Dabei war die Übersicht eine ...
Submitted by lars on 14.09.2010
Nächster Artikel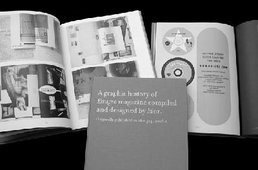 A GRAPHIC HISTORY OF EMIGRE MAGAZINE COMPILED AND DESIGNED BY IDEA /// EMIGRE FONTS TYPE SPECIMENS VOLUME I /// NEW ORLEANS AS IT WAS: SKETCHBOOK DRAWINGS BY MARK ANDRESEN
Emigre hat das Magazin eingestellt und widmet sich nun der Buchgestaltung. Wir werden versuchen, ...
Submitted by lars on 24.10.2006
in Books
Vorheriger Artikel

2. Internationaler Kurzfilmwettbewerb
Wie steht es um Freiheit und Gleichheit in Würde und Rechten fast 60 Jahre nach der Allgemeinen Erklärung der ...
Submitted by nora on 23.10.2006