Die zweite Ausgabe von Type Life bringt eine Flut visueller Inspiration, genauso intensiv, auffällig und strahlend wie die erste Ausgabe. Das Magazin ist ein Tribut an die brandneue Sang Bleu Schrift, die im Oktober 2017 von Swiss Typefaces veröffentlicht wurde. Getreu dem ursprünglichen Stil des Magazins, mit der Kombination aus Fotos, Grafiken und spielerischer Typografie, präsentiert uns diese Ausgabe die experimentelle Script Variante SangBleu Snakes, neben der für die Vogue entwickelten Custom-Schriften, gefolgt von einem beeindruckenden Gastbeitrag des Studio Jimbo aus Paris. Die verwendeten Neonfarben, gemischt mit Barock-Grafiken, geben der Schrift den perfekten Hintergrund und kreieren eine »forever young« Stimmung.
Type Life #2 Sang Bleu

Herausgeber: Swiss Typefaces
Veröffentlichung: 2017
Auflage: 2.000 Stück
Umfang: 36 Seiten
Format: 23,5 × 32 cm
Druck: Offset, 6 Pantone-Farben
Preis: 15,– CHF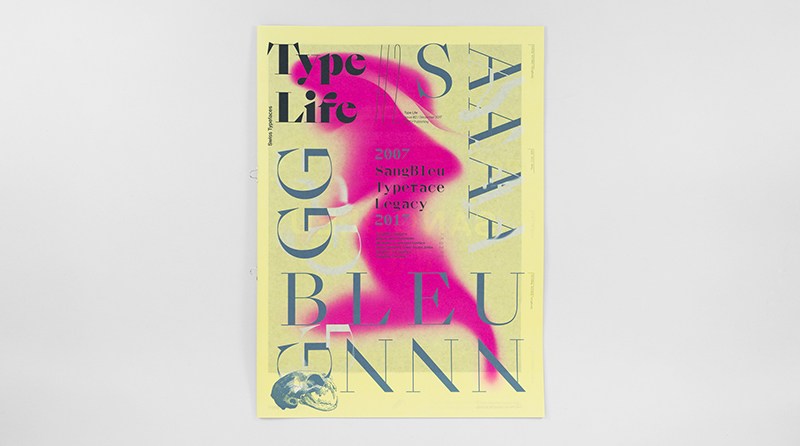 Type Life #2 out now
The second issue of Type Life brings a cornucopia of visual inspiration. Swiss Typefaces presents insights into their cosmos of style, fonts, and fashion. This is the only place where you'll find both Rihanna and Rudolf Koch, and where photos of contemporary art and streetwear are framed by engravings from the Caslon foundry. Type Life doesn't make many words, and instead shows plenty of letterforms. Printed in seven Pantone colors, it features mirrored words, slanted letters, gradients and all the other things your design prof wouldn't approve of.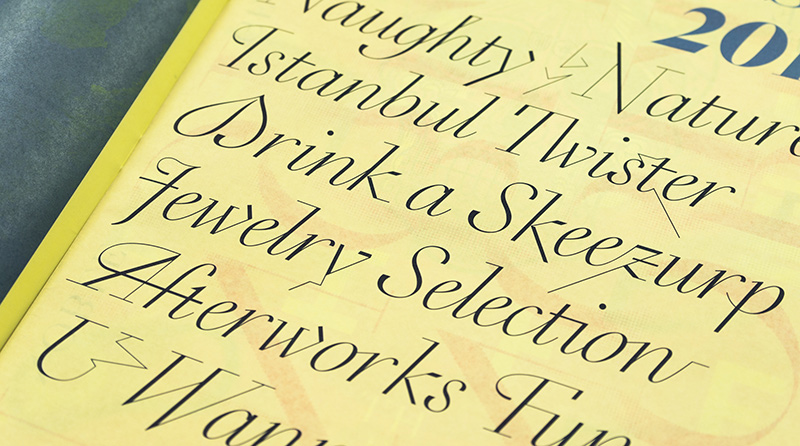 At the heart of this issue is Sang Bleu—the name both of a typeface and of a creative agency. Over the past decade, the two have built a legacy together. Shown are fonts that debuted in the Sang Bleu magazine, some of which later were released by Swiss Typefaces, and others that remained private. Custom typefaces designed for Vogue appear next to the experimental script variant SangBleu Snakes, followed by a stunning guest contribution from the Paris-based Studio Jimbo. Type Life #2 is made perfect by an introduction to the all-new SangBleu typeface and the accompanying printed book that showcases its five collections and 45 styles, released in October 2017.
Type life #2 is available from Ligature Books and Motto Distribution.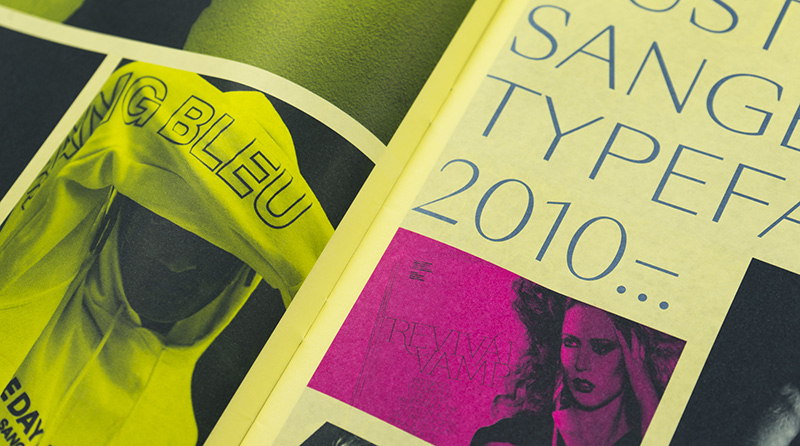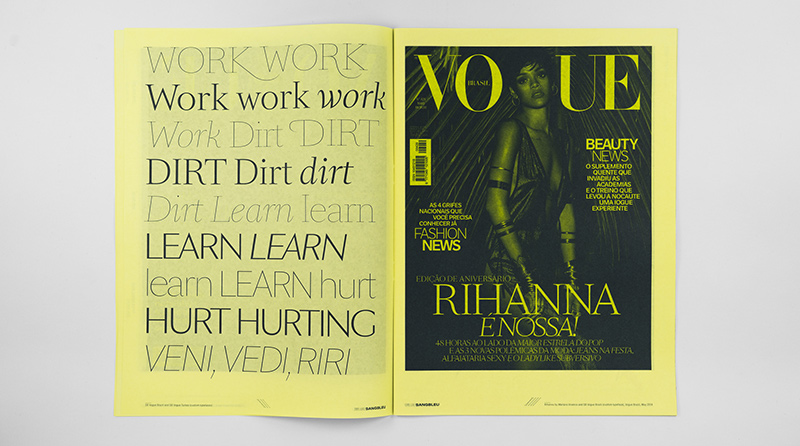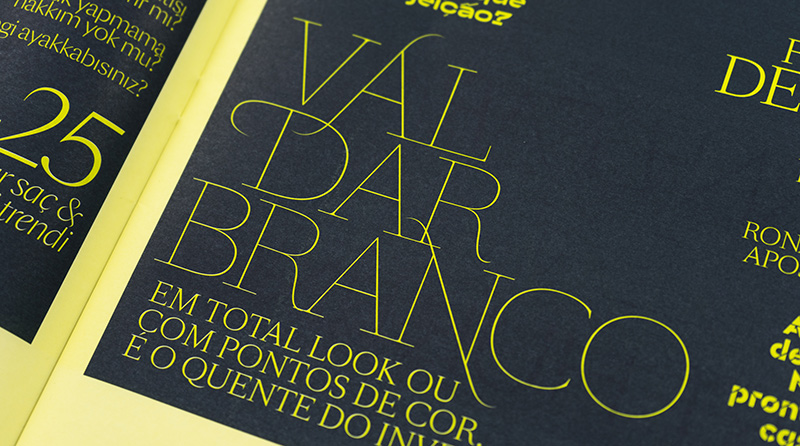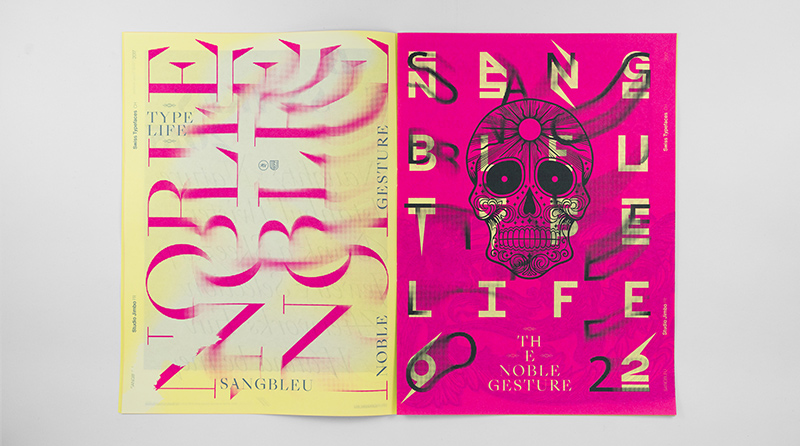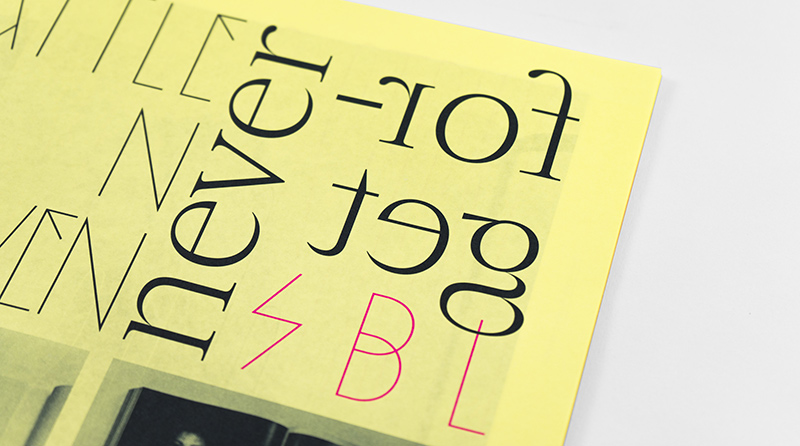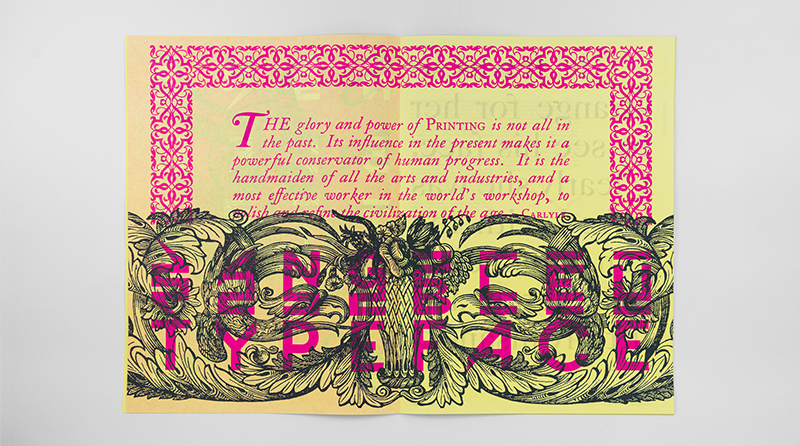 Verwandter Artikel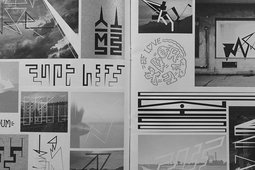 Issue #1 Special Lab
Ein Feuerwerk an Inspirationen – das beschreibt das Type Life Magazin schon auf den ersten Blick sehr treffend. Mit ...
Submitted by Clara Weinreich on 02.08.2017
Nächster Artikel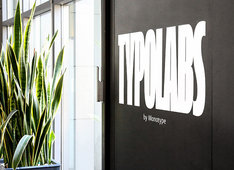 Rückblick
How far can we go? Grenzen ausloten, Freudentänze auf ihnen aufführen, sie dabei vielleicht überschreiten und dann ...
Submitted by Clara Weinreich on 23.04.2018
Vorheriger Artikel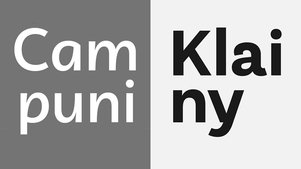 New Typefaces by Moritz Kleinsorge
Nach seiner erfolgreich abgeschlossenen Ausbildung zum Mediengestalter studierte Moritz Kleinsorge Information ...
Submitted by Melina Vafiadis on 16.04.2018