Auf dieser Site gibt es fundierte Schriften und ausserdem ist das gesamte Navigationskonzept besser nirgendwo zu finden! Vorbildliche Info-Hierarchien im wohldefinierten Umfeld. Respekt!
Zur Webseite:
www.Ourtype.com
Verwandter Artikel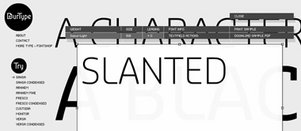 Belgium
Interessante Webpage in ihrer Darstellung und Navigation: OurType – Fontdesign made in Belgium. What I miss: a Font ...
Submitted by lars on 17.01.2005
Nächster Artikel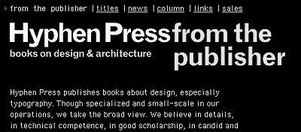 Read baby read!
Geniale Bücher rund um Architektur und Design. Zusätzlich wird man mit Interviews der Autoren versorgt. Infos, die ...
Submitted by CHR15 on 09.06.2004
in Books 2 comments
Vorheriger Artikel

Free Fonts and Original Design
If these guys (President Stefan Claudius and KingThomas Schostok) don´t waste their time lying on the pool or ...
Submitted by lars on 09.06.2004