»No risk no fun – Für jung und alt: Die sonnige Seite der Typografie«, so war der Vortrag von Jan Bajtlik betitelt und der Titel traf vollkommen zu. Ausgehend von einer Arbeit die er im Studium initiiert hat und die den Weg von Vandalismus zu Kunst geschafft hat präsentierte er wie sich Dinge verselbstständigen können.
Es ging darum, wie er von seiner Plakatkunst, zu Kinderbüchern, zu Workshops mit Kindern und Erwachsenen und wieder zurück zum Buch kam. Sein Kinderbuch »Typogryzmol« (poln. Typo-Kritzler) das er erst kürzlich bei Dwie Siostry Publishing publizierte, basiert auf seiner Arbeit mit den Kindern. Es soll Kindern, Eltern und Lehrern auf der Suche nach neuen Lösungen helfen, den Zufall zu nutzen, Risiken einzugehen und andere Formen zu entwickeln. Es vermittelt dabei spielerisch die Grundlagen der Typografie und des Designs.
Das Buch gibt es auch hier im Foyer der Typo zu erwerben.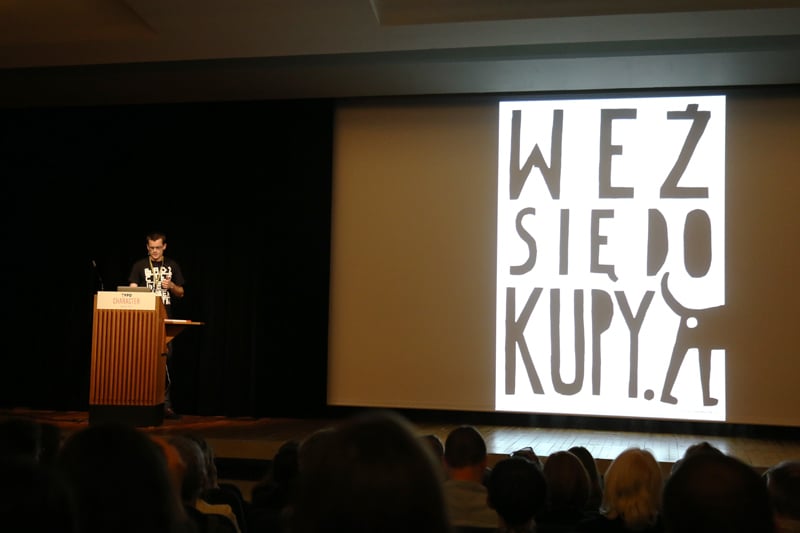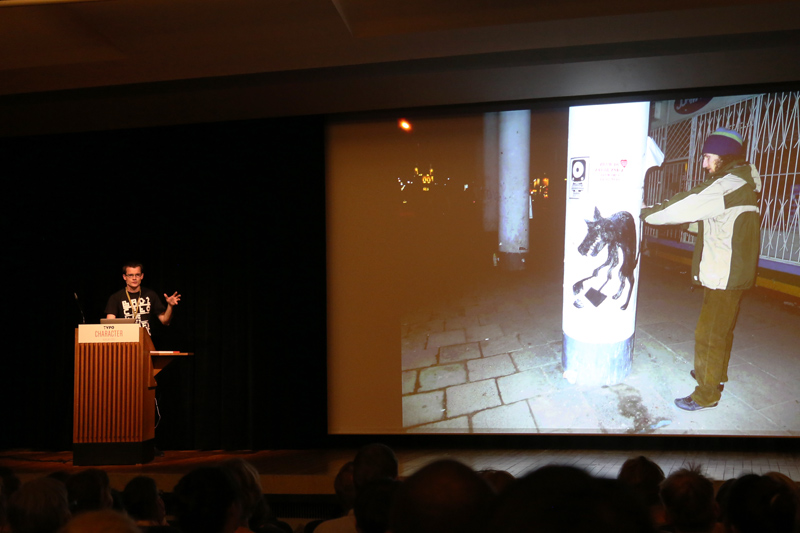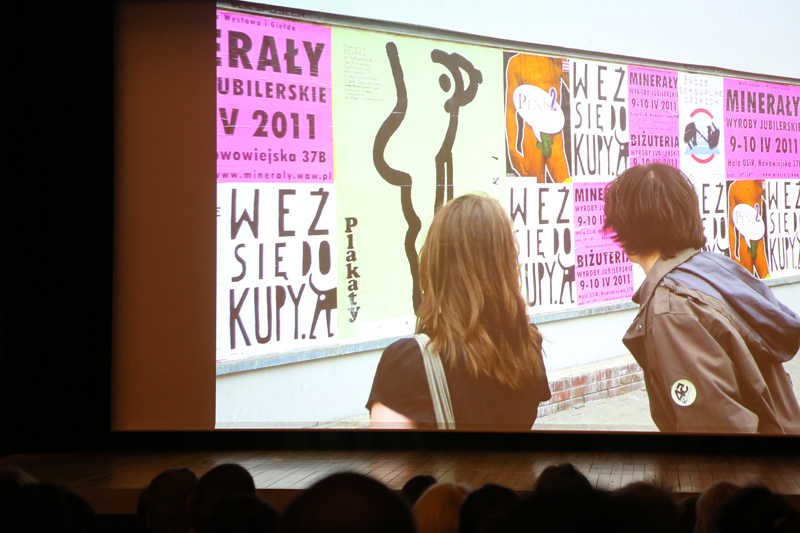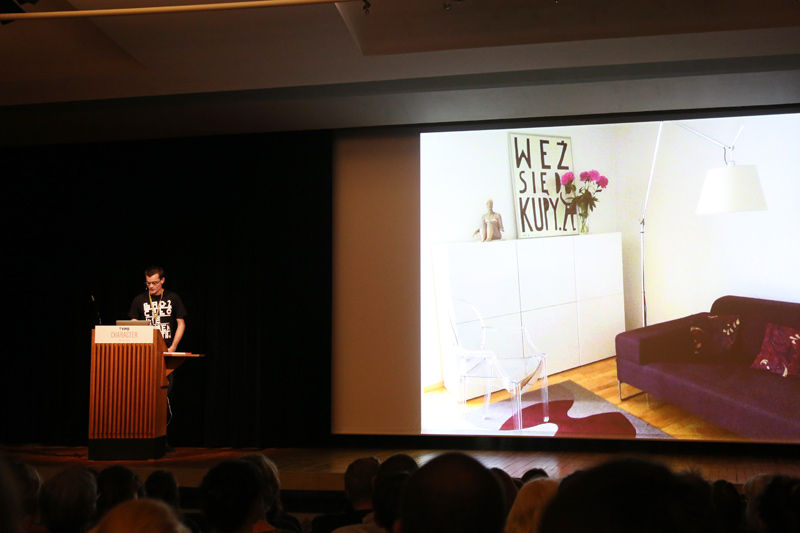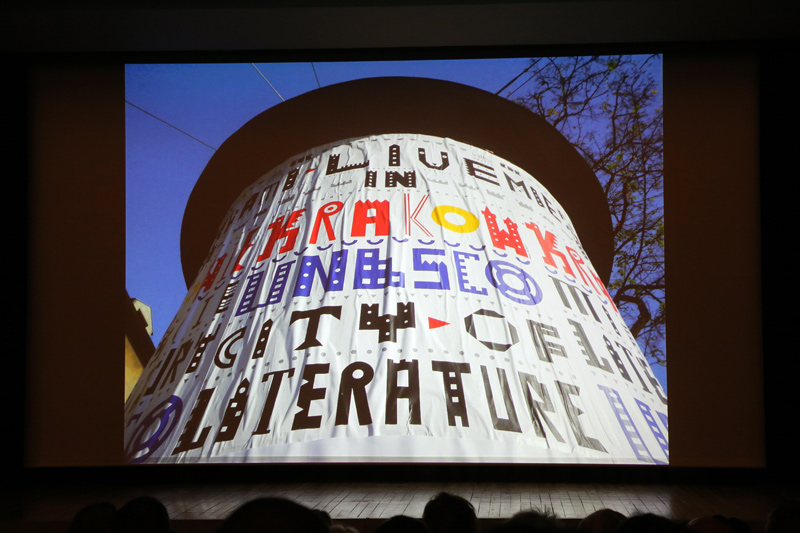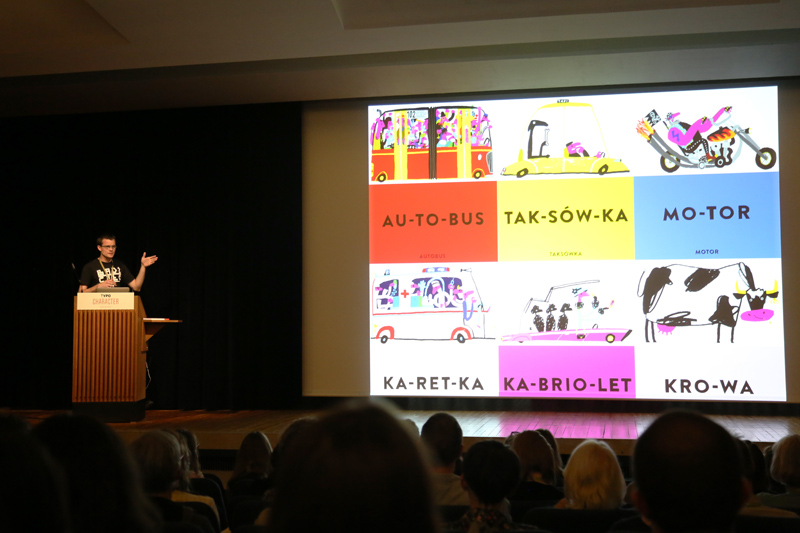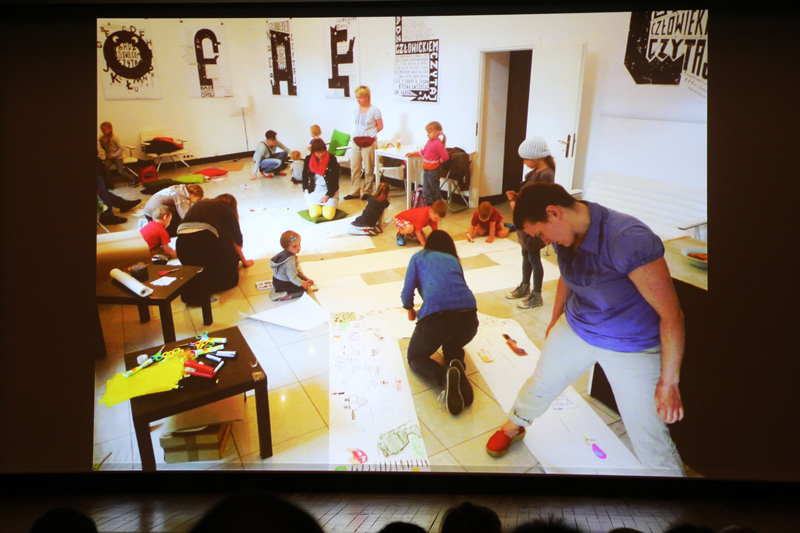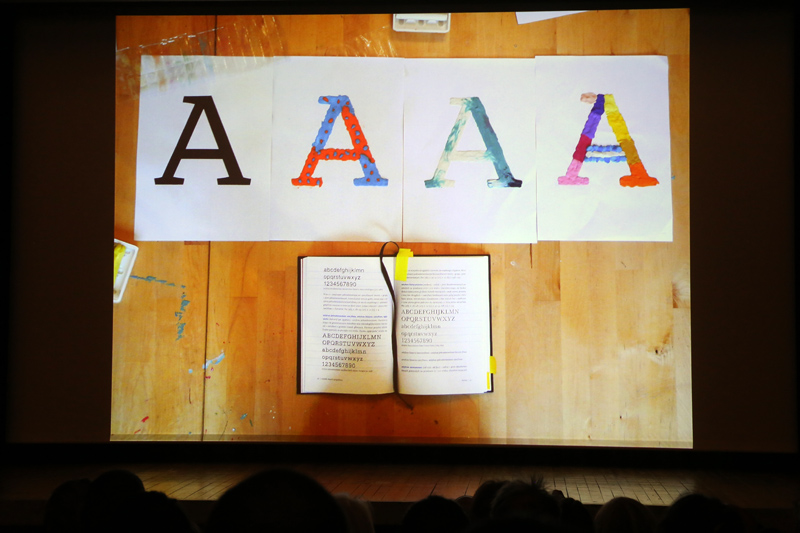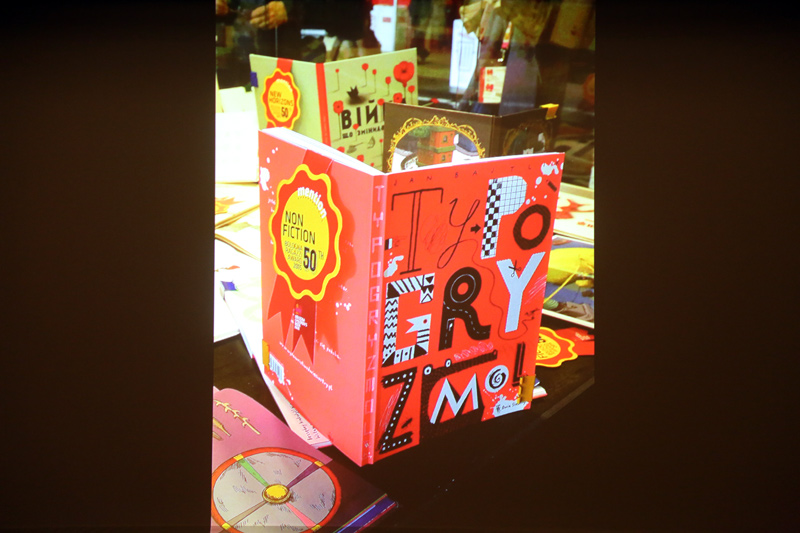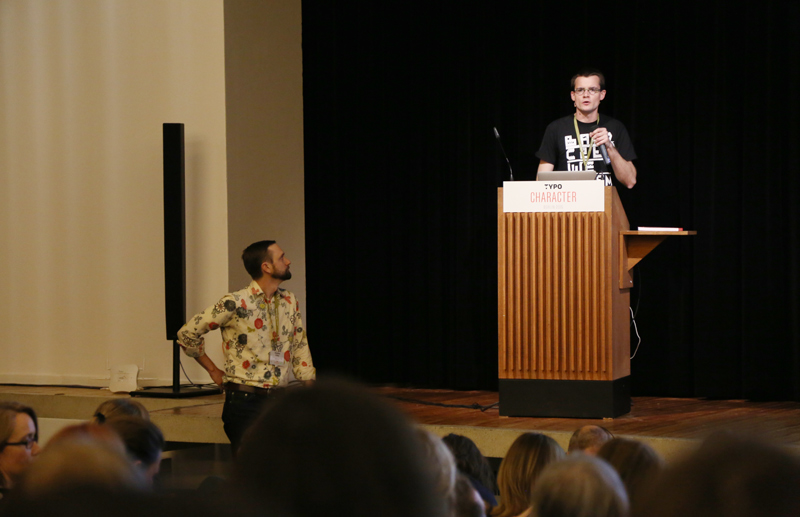 Verwandter Artikel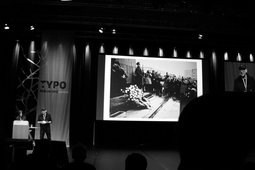 Mich gibt es gar nicht
Michael Schirner ist Geschäftsführer der Schirner Zang Institute of Art and Media GmbH Berlin und außerdem ...
Submitted by Christiana Teufel on 18.05.2012
in Typo Berlin
Nächster Artikel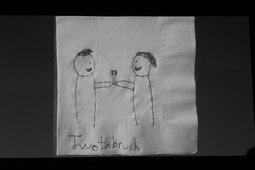 Gestalten aus Freude
Deutsch kann seltsam spröde klingen. George Zisiadis Vortrag "Gestalten aus Freude" ist nicht so trocken wie der ...
Submitted by Carmen on 21.05.2015
in Typo Berlin
Vorheriger Artikel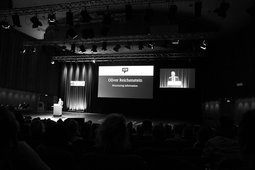 Strukturiert informieren
Wie funktioniert das mit dem strukturierten informieren? Wie kann eine Großstadt ohne Straßennamen ...
Submitted by Ceren on 21.05.2015
in Design, Events, Typo Berlin