typoversity öffnet den Aufruf jetzt auch für Semesterarbeiten. Bis zum 31.07.2012 können typografische Projektarbeiten eingesendet werden.
Laut typoversity Page: »Aufgrund der hohen Nachfrage zur Einreichung von Projekten, die keine Abschlussarbeiten sind, haben wir uns entschlossen, den Wettbewerb zu öffnen.«
Ausführliche Infos zu den Teilnahmebedingungen findet ihr unter www.typoversity.com
Aus allen Arbeiten wählt eine Jury, bestehend aus Christoph Dunst (burodunst.com), Verena Gerlach (fraugerlach.de), Heike Grebin (blottodesign.de), Christoph Koeberlin (typefacts.de), Dan Reynolds (typeoff.de), Andrea Schmidt (typografie-im-kontext.de), Patrick Marc Sommer (patrickmarcsommer.com) und Birgit Tümmers (doppelpunkt.com) die innovativsten Projekte aus.
Das Buch, herausgegeben von Andrea Schmidt & Patrick Marc Sommer, wird bei NBVD aus Hamburg erscheinen.
Verwandter Artikel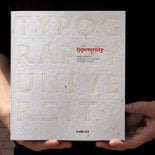 Wie steht es um den typografischen Nachwuchs in Deutschland? Wie gehen die Studierenden mit Typografie ...
Submitted by Patrick on 16.01.2012
in Typography
Nächster Artikel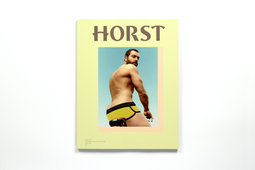 Havin' a dick is pretty fuckin' awesome
Nach dem sensationellen Erfolg der Erstausgabe und einem durchweg positiven Feedback der Leser, ist nun die zweite ...
Submitted by Julia on 03.07.2012
Vorheriger Artikel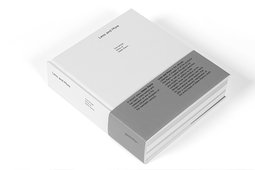 The Design Ethos of Dieter Rams
Die umfassende Werkschau zu Dieter Rams, Deutschlands einflussreichstem lebenden Gestalter, ist ...
Submitted by Julia on 29.06.2012