Für die Fans der Vektoren: jeder kann mitmachen, jeder kann sich Anregungen holen. Das pdf-Download Magazin ist eine Wucht.
Zum Autor der Website
Vektorjunkie: personal playground of graphik designer named Godot Guntoro Studio: Jakarta Indonesia Features: visual artwerks moslty vektorized arts, t-shirt design, PDF magazine. Stlye: Vektor n' Roll Listen to: ATB, Cafe Del Mar, Collective Soul, Dream Theater, Goo Goo Dolls, Matchbox 20, Underworld, U2 Fav Quote: Graphik Design will Save the World Right After Rock n' Roll Does MSN: gododesign@hotmail.com Email: designer@vektorjunkie.com
Zum Einsenden von Beiträgen:
Submission Details: Size dimensions of 200mm width x 250mm height. In terms of pixels the dimensions are 567 width x 709 height. The resolution is 72dpi. Please create your artwerk in vektor applications of your choice. Final artwerks must be in .JPG formats ONLY.
Submit your artwerks to designer@vektorjunkie.com with the file attached. Don't forget your details: name, website and location. That information will feature on the magazine.
The deadline for the this 5th issue is 09/07/04, the theme is "TOYS / GAMES"
Weitere Informationen:
www.vektorjunkie.com
Verwandter Artikel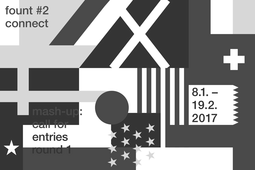 Call for entries round 1:
fount magazine is an independently published magazine about mash-up culture. We examine the convergences of a ...
Submitted by lars on 15.01.2017
in Design, Illustration, Magazines
Nächster Artikel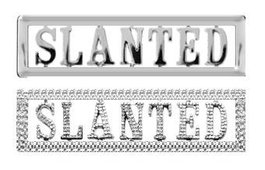 etwas für harte Typografen
Oh Mann ist das G E I L!!!! Name eingeben und Gürtelschnalle bestellen. Ich glaube, hiermit ist auch die Diskussion ...
Submitted by lars on 02.07.2004
in Design 2 comments