Gerade eben haben uns die Jungs von ATTAK ein kleines Video zugeschickt mit ihren Plakaten aus den Jahren 2004–2012. Hiermit verabschieden wir uns ins Wochenende! Stay tuned ...
Shot January 4th, 2013 at the Willem II Fabriek, 's-Hertogenbosch, The Netherlands.

Production and edit by ATTAK, camera by Ivan Hidayat. 

Music: Adolescents 'Kids Of The Black Hole' 
(Taken from 'The Blue Album', Frontier Records '81, frontierrecords.com/adolescents.html).
Verwandter Artikel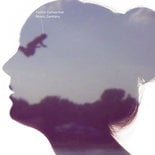 A music video shot by more than 50 people Dear Lament's new song "Coffee" is about special, personal moments in ...
Submitted by Robert Goesch on 15.02.2012
in Interactive
Nächster Artikel
Kursivschriften führen heute ein Schattendasein in der Typografie und werden hauptsächlich zu Hervorhebungszwecken ...
Submitted by Julia on 28.01.2013
Vorheriger Artikel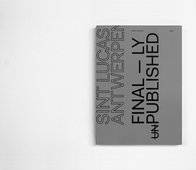 Masterpublikation der Sint Lucas University Antwerpen
Das Buch Final_ly unpublished präsentiert die Masterprojekte der Hochschule Sint Lukas in Antwerpen, Belgien. Mit ...
Submitted by Julia on 25.01.2013