Die Weissenhof Grotesk ist eine konstruierte geometrische Schrift und ist neu bei der Indian Type Foundry erschienen. Sie wurde von Stefanie Schwarz und Dirk Wachowiak entworfen, zwei Designern aus Stuttgart, wo auch die Weissenhofsiedlung 1927 gebaut wurde. Die Formen wurden von modernen Architekturformen inspieriert.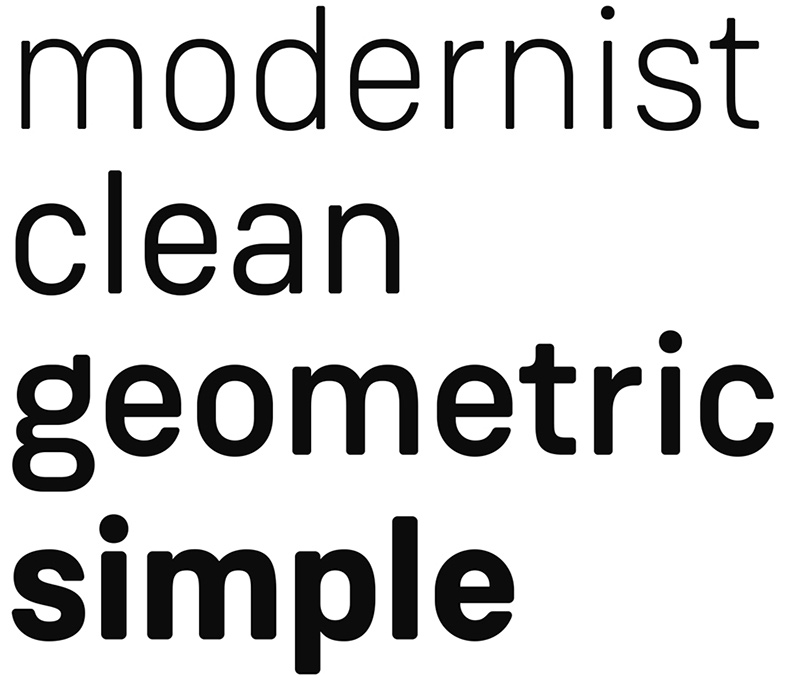 Aus dem Pressetext: Weissenhof Grotesk is a constructed geometric sans serif from Stefanie Schwarz and Dirk Wachowiak – two designers from Stuttgart, where the Weissenhofsiedlung, or Weissenhof Estate, was built in 1927. Their family ships with four weights, each of which has an italic. The typeface's letterforms are inspired by modern architectural features, such as curves combining with straight segments. The straight-sided "o", for instance, acts as a pattern for many other letters. Weissenhof Grotesk features monolinear strokes and a good amount of contrast between the stroke thickness of each weight. Its letter proportions tend toward equalisation, without becoming monospaced. The corners of each stroke's endings are rounded-off.
Weissenhof Grotesk


Designer: Stefanie Schwarz und Dirk Wachowiak

Foundry: Indian Type Foundry

Veröffentlichung: 2015
Schnitte: Light, Light Italic, Regular, Regular Italic, Medium, Medium Italic, Bold und Bold Italic

Preis pro Schnitt: € 39,–

Preis Familie: € 200,–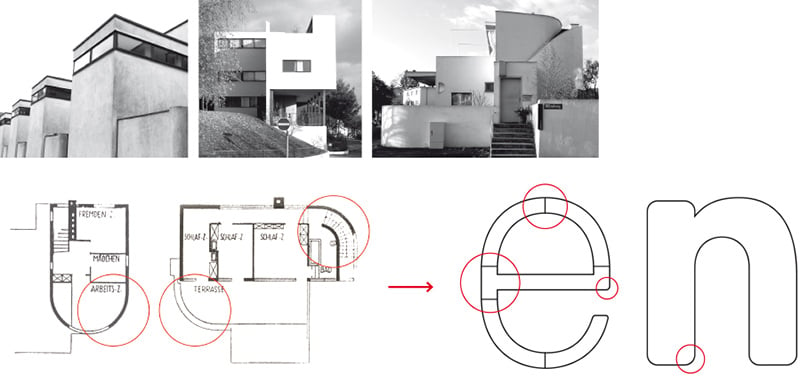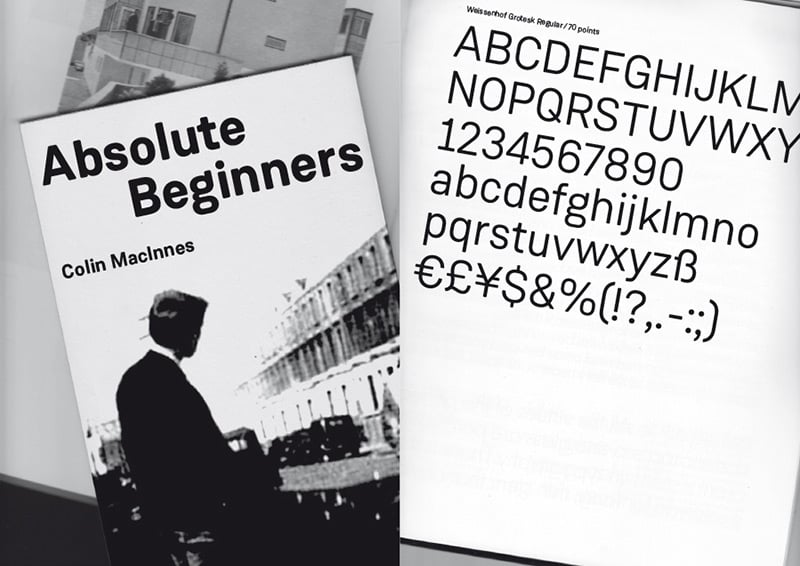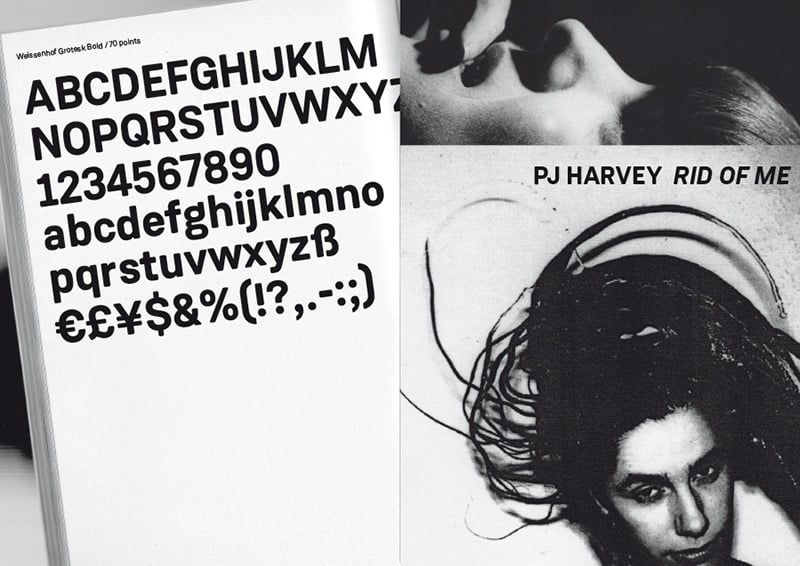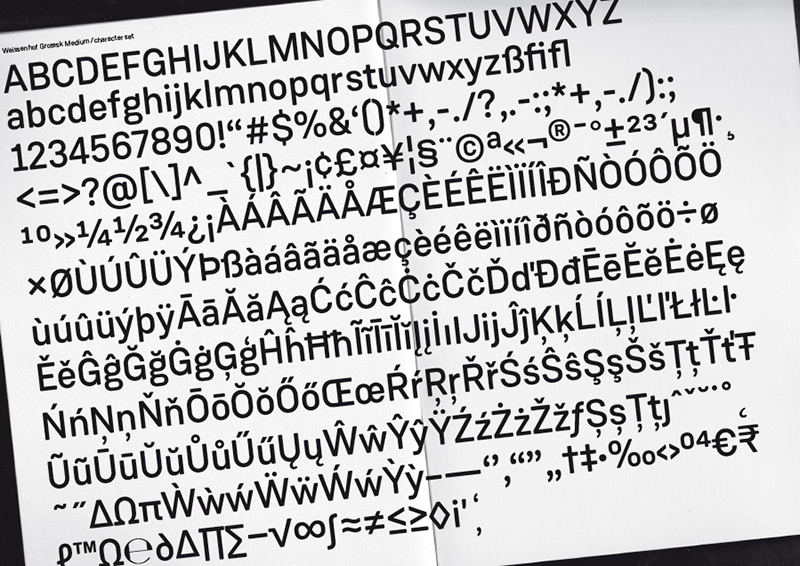 Verwandter Artikel
New typefaces
Neu herausgekommen bei Neubau Berlin sind die Schriften NB-Grotesk-Mono (TM), NB-Grotesk-Typewriter (TM), ...
Submitted by Christiana Teufel on 14.11.2011
Nächster Artikel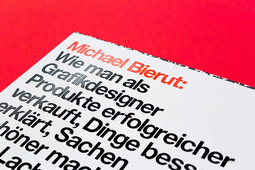 Während unserer Redaktionsreise nach New York, um für das Slanted Magazin #26 zu recherchieren, haben wir auch ...
Submitted by Isabella on 01.12.2015
in Books, Design, Illustration 1 comment
Vorheriger Artikel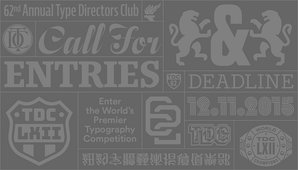 Communication Design & Type Design
Noch bis zum 11. Dezember 2015 könnt ihr am Wettbewerb des Type Director's Club New York teilnehmen. Es gibt ...
Submitted by Julia on 30.11.2015
in Competitions, Design, Typefaces