Finally the third edition of the Yearbook of Type is getting printed! If you haven't pre-ordered your issue yet: Grab a copy at a reduced price for 29,90 Euro (after release: 39,90 Euro) in our shop.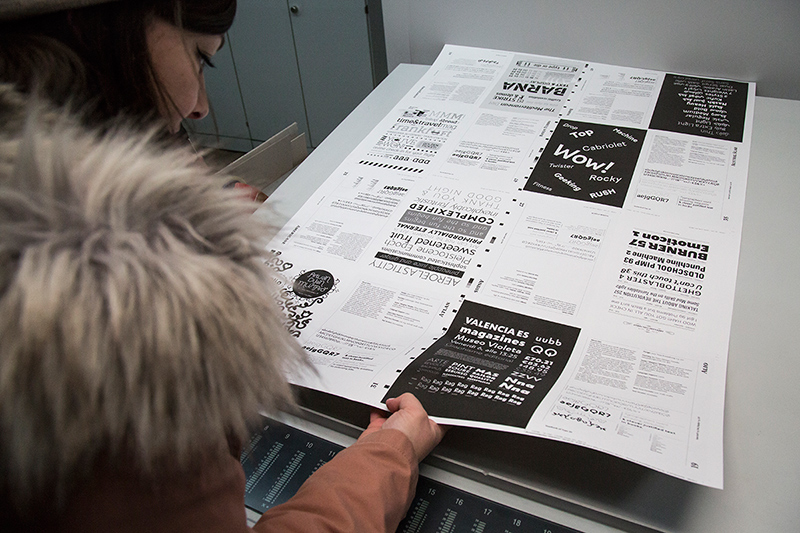 The Yearbook of Type presents an independent selection of new digital typefaces created all over the world—from larger publishers to smaller, independent typographers and foundries.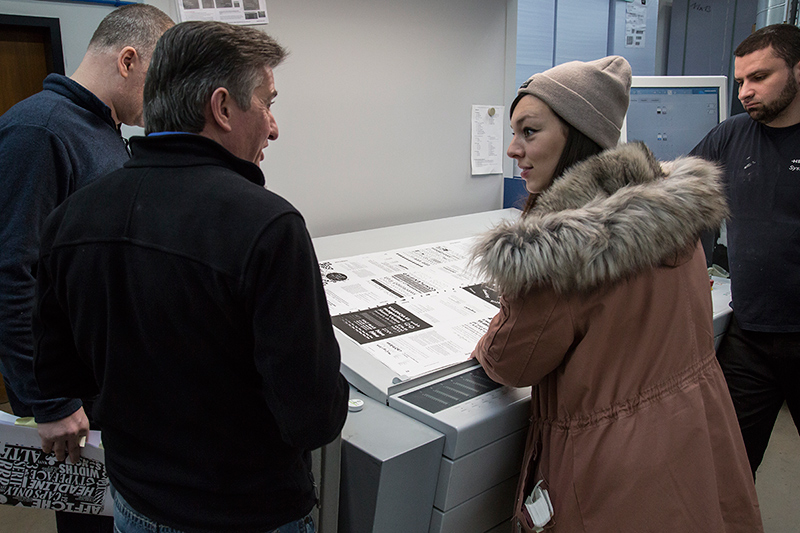 The comprehensive compendium presents a well curated overview that gives an impression of the typeface and its appearance on paper. The emotional and well constructed informative presentation of the typefaces serves designers and agencies as a source of inspiration and help select the right typeface. As a catalog and reference work it is also of interest to all those who are interested in the contemporary world of typesetting and the latest in typeface design.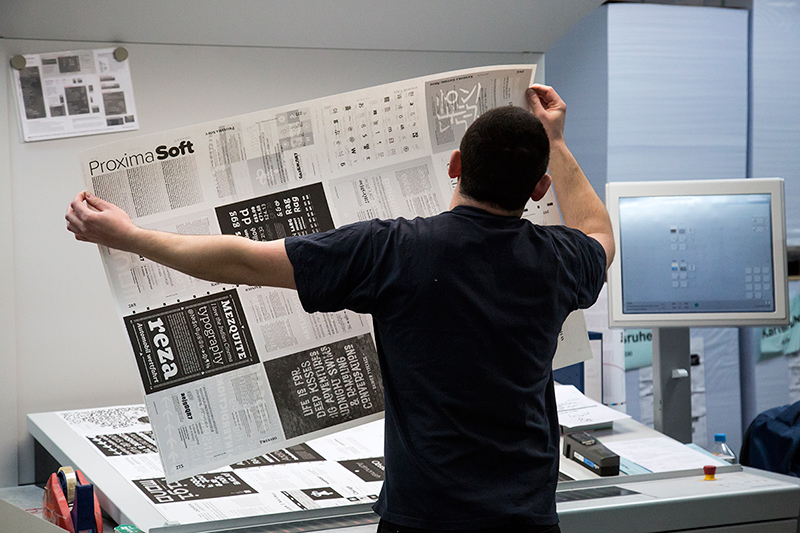 A small online microsite leads to the type's or foundry's website, to simplify the connection between print and web and to help the user to select, try, or buy a typeface.
– New edition with all recent typefaces
– Detailed presentation of all selected fonts
– Ample background information
– Index with classification
– Index of all designers and type foundries
– Explanation of all OpenType features
– Essays and articles by Boris Kochan, Ferdinand P. Ulrich, Viktor Nübel, Laurence Penney, David Jonathan Ross, Rainer Erich Scheichelbauer, Stefan Hattenbach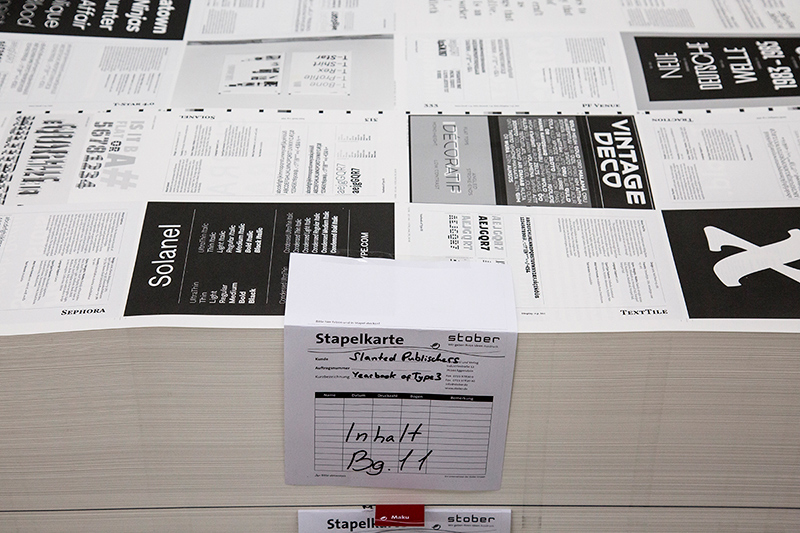 Presented type foundries: 205TF, 29Letters, Antipixel, AinsiFont, Atypical Type Foundry, Autograph, bBox Type, René Bieder, Binnenland, BlackFoundry, BLKBK Inc., Bold Monday, Briefcase Type Foundry, Brownfox, Canada Type, Cape Arcona Type Foundry, Connary Fagen Type Design, Darden Studio, Dharma Type, DizajnDesign, DJR, Emtype Foundry, Parachute, Fatype, Fontador, Fontef Type Fondry, Jan Fromm, FSdesign, Hoftype, Hungarumlaut, HVD Fonts, JAM Type, Kimmy Design, Kontour Type, Latinotype, Lazydogs, Letterwerk, LiebeFonts, LucasFonts, Lux Typographic + Design, Marin Šantić Typographic Consultancy, Mark Simonson Studio, Microsoft Corporation, Moretype, Mostardesign Type Foundry, NDISCOVER, NEW LETTERS, Nootype, NM type, Indian Type Foundry, P22 Type Foundry, Parachute, phospho, Plau, Playtype, Process Type Foundry, Ana Prodanović, R9 Type+Design, Revolver Type Foundry, Sakkal Design, Sandoll Communications, Schick Toikka, Schriftlabor, Sharp Type, Signal Type Foundry, Signature Type Foundry, Stawix Foundry, Suomi Type Foundry, Swiss Typefaces, Tetradtype, The Designers Foundry, The Northern Block, The Typecraft Initiative, Tour de Force Font Foundry, Dominik Thieme, TIGHTYPE, TipografiaRamis, type matters, typecuts, TypeMates, TypeTogether, Typerepublic, Typesenses, Typocalypse, Typofonderie, Die Typonauten, Typotheque, URW++ Design & Development, VolcanoType, Wiescher Design, Zetafonts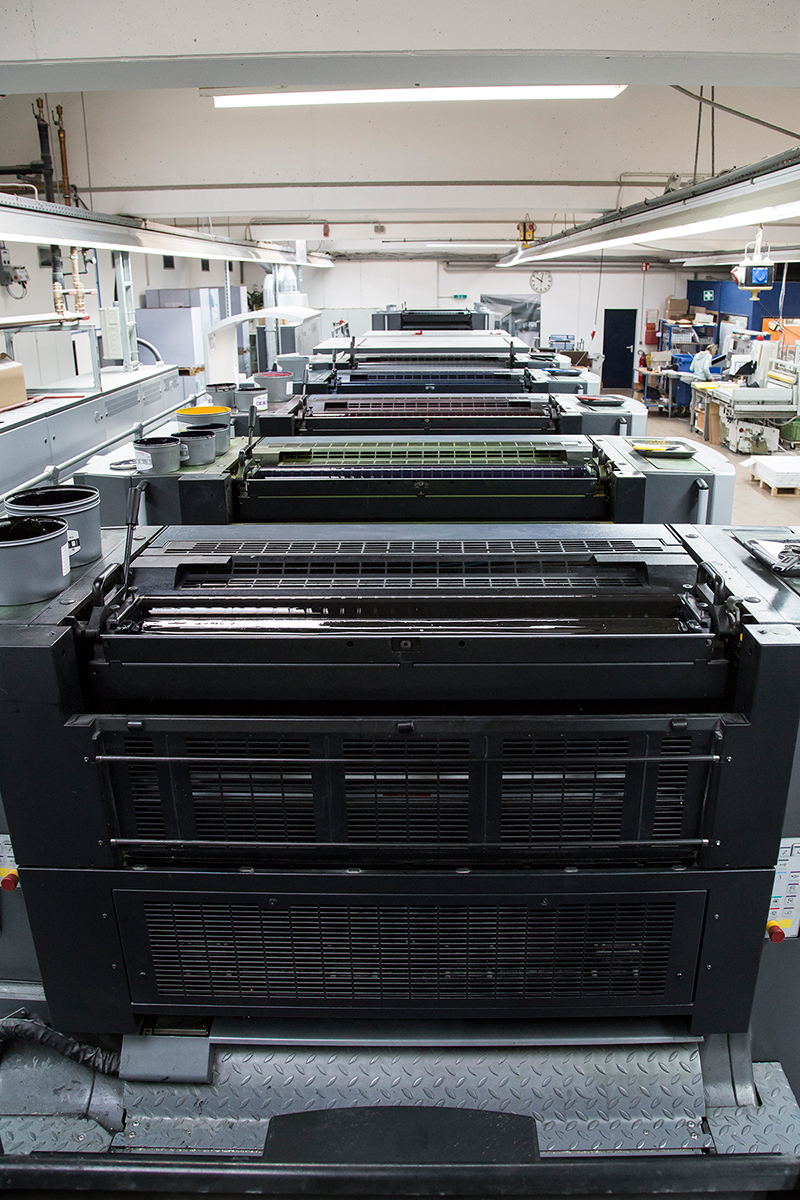 Yearbook of Type III
Publisher: Slanted Publishers
Creative Direction: Lars Harmsen
Art Direction: Julia Kahl
Graphic Design and Managing Editor: Clara Weinreich
Graphic Design Assistant: Nicole Lichtner
Proofreading and Translation: Isabella Krüger, Lies Wolf
Volume: 440 pages
Format: 16,8 x 24 cm
Language: English
ISBN: 978-3-9818296-2-4
Specials: Hardcover, Half linen bound, hot foil stamping, spot colors
Printing: Stober GmbH
Book Binding: Josef Spinner Großbuchbinderei
Cover Linen: Assuan 5008 rosa, Bechem
Cover Cardboard: Bowston Black laminate, 4mm, James Cropper
Paper Inside: FLY weiß 05, 115 gsm, Papier Union
Endpaper: Primatcolor creme, 120 gsm, Papier Union
Preorder Price: 29,90 Euro (after release: 39,90 Euro)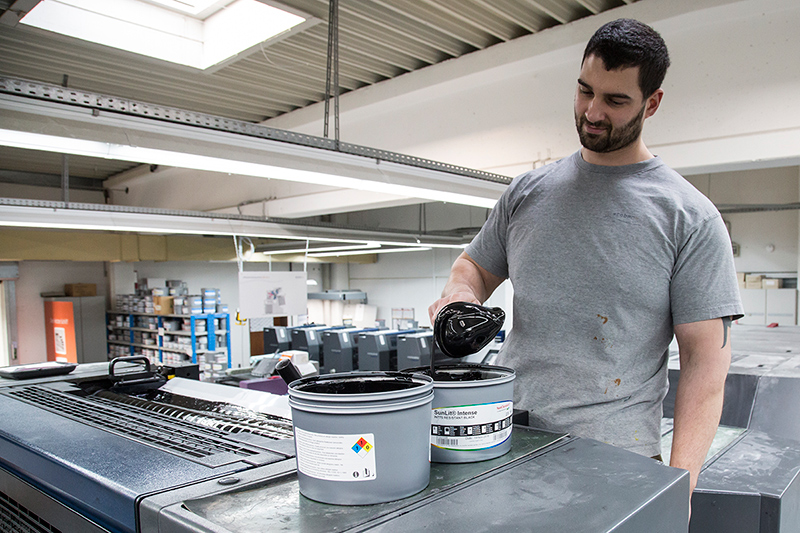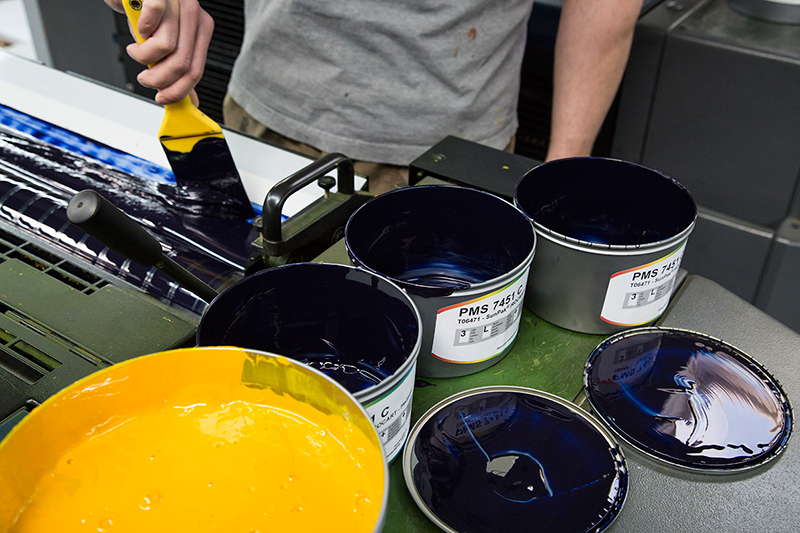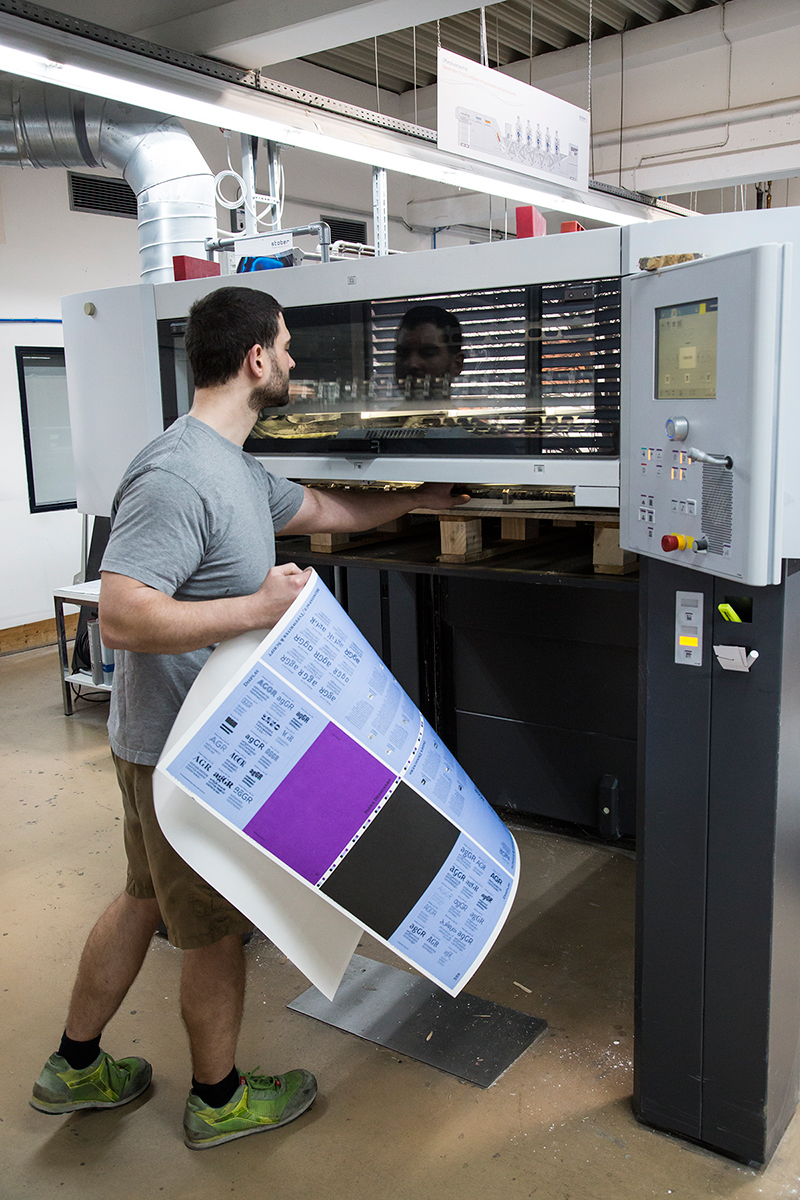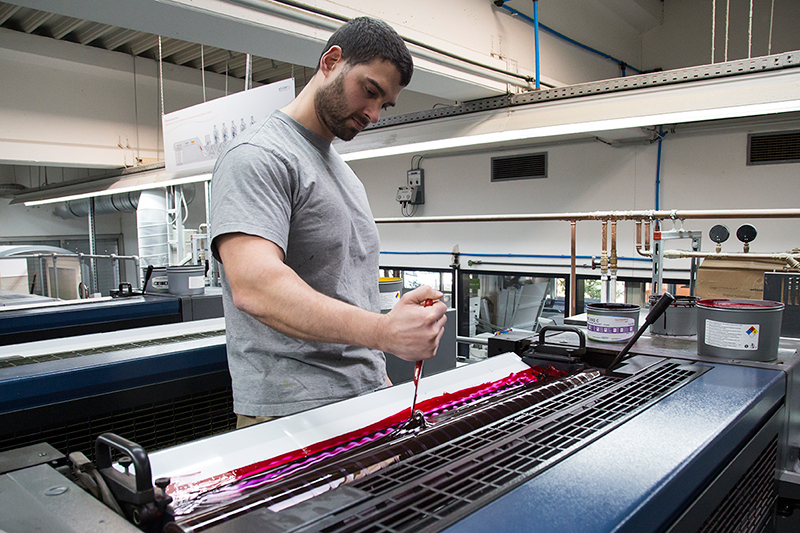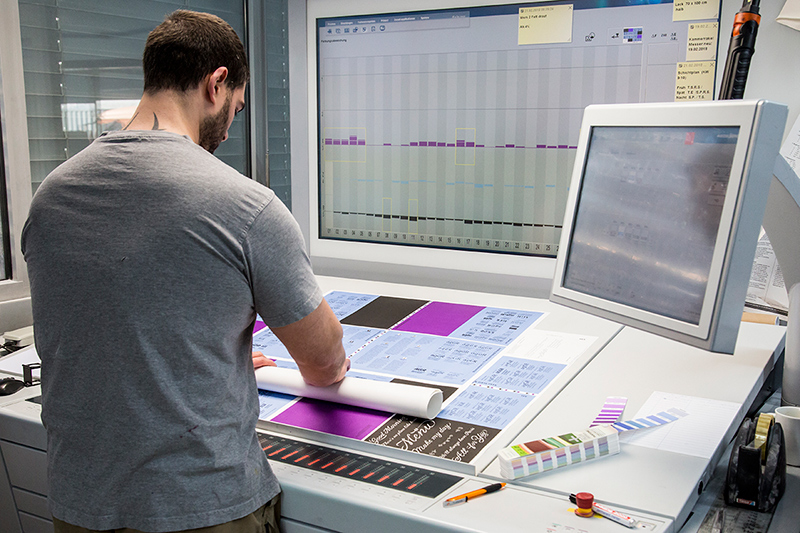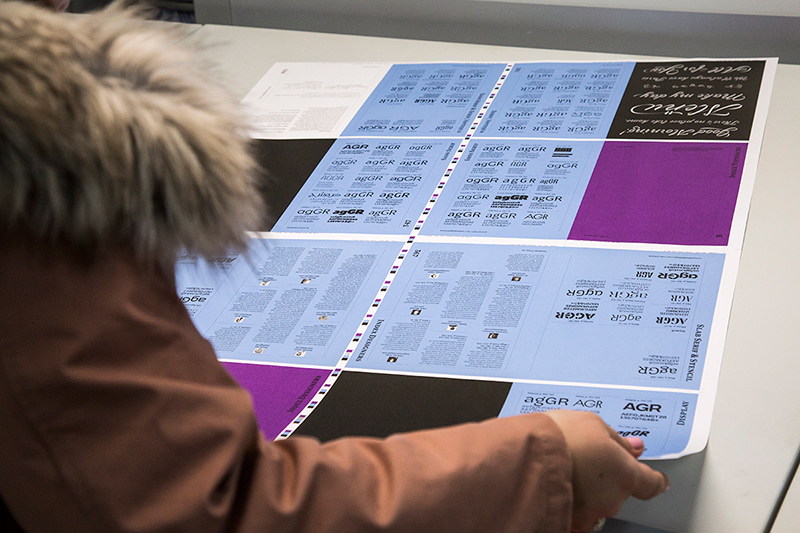 Verwandter Artikel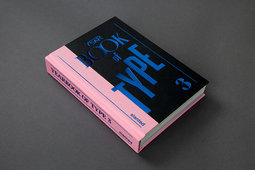 Neue Ausgabe mit neuen Schriften
Endlich ist es da: Das Yearbook of Type III präsentiert eine unabhängige Auswahl von neuen Schriften aus aller Welt ...
Submitted by Clara Weinreich on 26.04.2018
in Books, Type Foundries, Typefaces
Nächster Artikel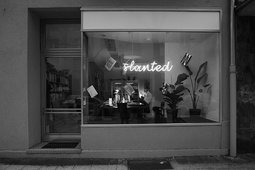 Wir sind umgezogen
Endlich ist es geschafft: Wir sind mit dem Slanted-Büro umgezogen! Ihr findet uns jetzt in der Nebeniusstraße 10 in ...
Submitted by Clara Weinreich on 07.03.2018
in Miscellaneous, Objects
Vorheriger Artikel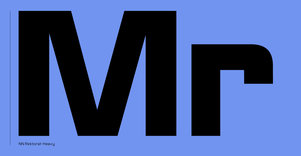 Nouvelle Noire
Jeden Tag werden zahlreiche, interessante Schriften veröffentlicht – als Slanted Redaktion begrüßen wir diese ...
Submitted by Julia on 05.03.2018