Kehrt nicht nur vor den eigenen Füßen sondern schaut über den Tellerrand hinaus – unter diesem Motto findet vom 20.-22. November für alle Web- Enthusiasten die Veranstaltung "Beyond tellerand" statt. Drei Tage lang werden Workshops und insgesamt 15 hoch-qualitative Gespräche über Design, Technik, Inspiration und Networking geboten.
"Beyond tellerand" bietet das volle Programm für Web-Interessierte. Am ersten Tag kann man sich für einen von drei Ganztages-Workshops entscheiden, zu den Themen "Defining a Flexible Process" (Simon Collison), "Creative JS and HTML5" (Seb Lee-Delisle) und "Responsive Enhancement" (Jeremy Keith). Die Workshops finden im Malkasten/Jacobihaus in Düsseldorf statt. Um einen bestmöglichen Lerneffekt zu erzielen und eine familiäre Atmosphäre zu wecken sind alle Workshops auf eine Teilnehmeranzahl von maximal 19 Personen limitiert. Der Ganztages-Workshop ist inklusive Catering, Getränke und Snacks. Die Preise starten bei 125,- € inklusive MwSt. und Buchungsgebühren. Bei allen Workshops müssen Sie ihren eigenen Laptop mitbringen.
Workshops am Sonntag, den 20.11.2012 von 9-17 Uhr:
Defining a Flexible Process mit Simon Collison
- Project backbone (goals, aims, objectives etc)
- Methodology of process
- Collaboration (within agency, with client team etc, workshops etc)
- Audience research, user scenarios, quantitive/qualitative research
- Defining a phase-by-phase roadmap and single design path
- Requirements and Features
- Ideation, and Inspiring creativity in the team
- Conventions, ultimate baseline package, naming conventions etc
- Prototyping, wireframe approaches, staging environments, dialogue with client Testing
- Plus a load of usual process bits and pieces throughout.
Creative JS and HTML5 mit Seb Lee-Delisle
"The workshop will start off with the basics of rendering into an HTML5 canvas, and animating simple objects. We will then learn that physics simulations don't need to be rocket science. And what better way to use physics than to make a particle system with sparks, smoke and explosions? The HTML5 canvas API will be covered, and we will learn how to use some lesser known aspects of it to create generative artwork. The workshop will also examine the differences between using canvas, and DOM elements to help choose which one is right for us. Finally we will explore some techniques that will help us towards building a simple JavaScript game." Pressetext
Responsive Enhancement mit Jeremy Keith
- Prioritise content
- Ensure that no visitor is denied access to information
- Decide when to switch layouts using media queries
- Apply fluid layouts based on percentages
- Serve up different sized images for different environments,
- Figure out new processes that embrace the ever-changing nature of the web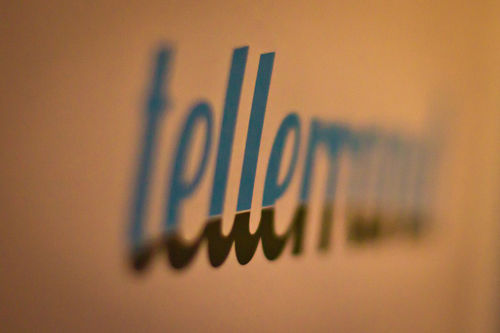 Hier schon mal eine kleine Vorschau auf die Themen der Konferenz:
- "Cheat your way with UX" Steph Troeth
- "Crafting Rich Experiences with Progressive Enhancement" Aaron Gustafson
- "Notes from the Edge" Simon Collison
- "CreativeJS - Beauty in the Browser" Seb Lee-Delisle
- "Going Beyond" Naomi Atkinson
- "Who cares about content?" Stephanie Hay
- "The invisible side of design" Smashing Magazine
- "Reusable Code, for good or for awesome!" Jake Archibald
- "How to sneak accessibility into your project without anybody noticing it" Stephanie Hay
Ort:
Konferenz: Capitol Theater, Erkrather Straße 30, Düsseldorf
Workshops: Malkasten/Jacobihaus, Jacobistraße 6, 40211 Düsseldorf
Tickets können hier bestellt werden:
http://www.amiando.com/btconfworkshops.html#
Weitere Informationen unter www.2011.beyondtellerrand.com